The Committee Against Bird Slaughter (CABS) charged on Thursday that low fines and lack of enforcement patrols have resulted to a widespread killing of protected birds in Famagusta and Larnaca.
In a statement, the association said a team of activists trying to prevent illegal bird trapping were attacked by a "gang of trappers and illegal hunters" who allegedly threw a rock against their vehicle, smashing their windshield.
CEO of CABS Alex Heyd said the incident happened last Sunday in Aradippou, where the offenders were accused of blocking all access roads to their trapping sites "in order to perform their criminal activity without disturbance."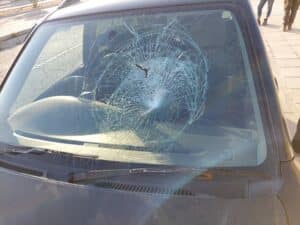 "We had no injuries, but the incident could have been much worse. Surely nobody in the Republic would consider roadblocks, vandalism, and threats acceptable, therefore we do not understand why the re-established anti-poaching unit of the Cyprus police is not active in the hotspots of the illegal activities and doesn't help in reducing the sense of impunity that these bird killers show every day".
The association also charges that despite the high fines established in 2017 for illegal trapping with nets, "poachers continue to get away with a fine of just €200 for the illegal killing of birds belonging to 14 protected species with guns or with limesticks – twigs about 50-70 cm long that are streaked with a sticky type of glue – or other traps."
CABS stressed its teams will keep protecting birds during their migration towards their southern grounds for the whole autumn.