We're beginning the year with Cuba – a place known for its intriguing new Year traditions. Eat 12 grapes at midnight, making a wish for each, and you'll enjoy 12 months of happiness. Or throw a bucket of dirty water out the window, and toss out the negativity you've accrued over the last year.
The largest Caribbean island both in terms of size and population, Cuba is roughly 12 times the size of the island of Cyprus. Probably most famous for its troubled history, today the nation is a bustling tourist destination with one foot still in the past…
Cuban cuisine is melting pot of foreign influence, and the food owes much to Spanish, African, and Caribbean fare; meat dishes are cooked slowly, and spices such as garlic, cumin, oregano, and bay leaves dominate. Plantains, pork, onions, and tropical fruits often top the menu, along with two very important dishes: moros y cristianos and ropa vieja.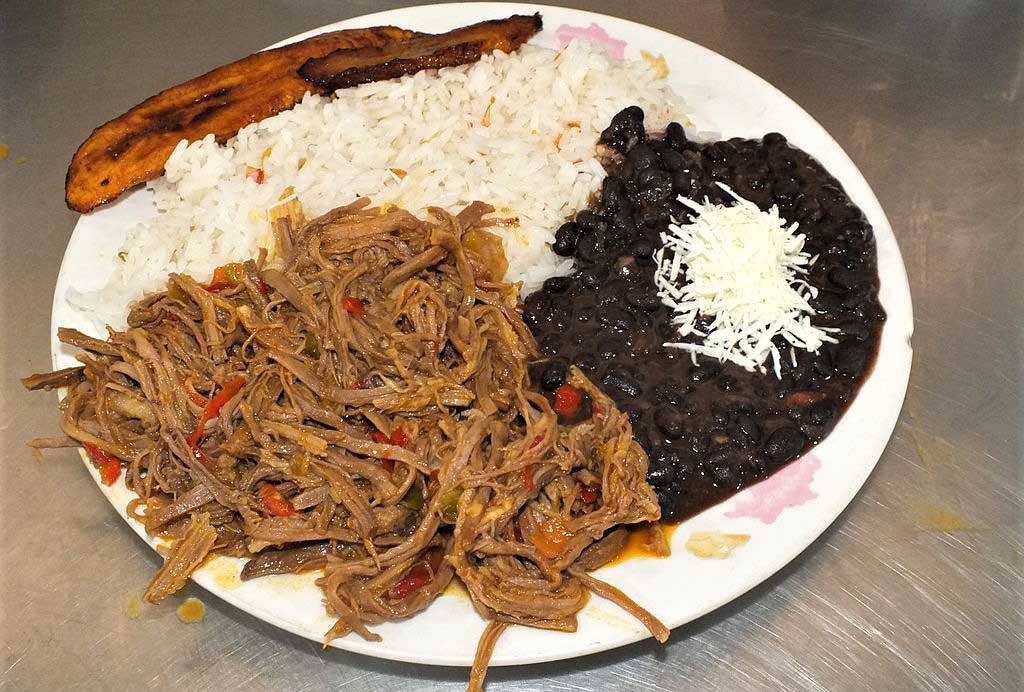 The first is the Cuban version of black beans and white rice. Served everywhere on the island, cooking begins with onions, peppers, garlic, adobo, sugar and oregano to which the rice, beans, a bay leaf, and water are added, before the whole is simmered.
The second, ropa vieja, translates as 'old clothes', and this shredded beef concoction is said to resemble colourful rags, and originated in Spain in the Middle Ages. Like much of the Cuban cuisine, it relies on patience, skill, and an abundance of subtle flavouring, including onions, bell peppers, celery, carrots, garlic, tomatoes, olives, roasted red peppers, capers, pimientos. Toss in a bay leaf, add a good splosh of wine and simmer the lot with the shredded beef to produce a meal that's rich in taste and perfect with a dollop of rice.
Lastly, we couldn't write about Cuba without mentioning the mojito. A traditional Cuban highball, this most refreshing of cocktails consists of five ingredients: white rum, sugar (traditionally sugar cane juice), lime juice, soda water, and mint, all topped with crushed ice and sparkling soda water. Perfect for getting you through those hot Havana nights.