Extreme weather conditions led to power cuts in different areas in Limassol and rockslides on two different roads, authorities said on Saturday.
According to the electricity authority's website, 12 areas in Limassol were left without power early on Saturday. The areas include Ayion Therapon, Erimi, Kellaki, Kilani, Monagrouli, two parts of the village of Pachna, Pera Pedi, Sanida, Silikou, Vasa Kellakiou and Vouni.
The fault occurred after a storm damaged one of the EAC's central high voltage lines, it was reported early in the afternoon. The authority said it had sent crews to repair the damage and restore electricity in those areas.
Meanwhile, police and the department of public works were notified after a rock broke free from a cliff face on Platres road towards Trooditisas about 800 metres before the monastery.
Another rockfall occurred on Pera Pedi towards Saittas on the left lane of the road, police said in a tweet.
A yellow weather warning for rain and thunderstorms is in force until 6pm according to the met service.
"The total rain accumulation is likely to locally exceed 50mm in a 6-hour period," the met service's website said.
The service also warned that some properties might get flooded and warned drivers over "reduced visibility" and slippery roads.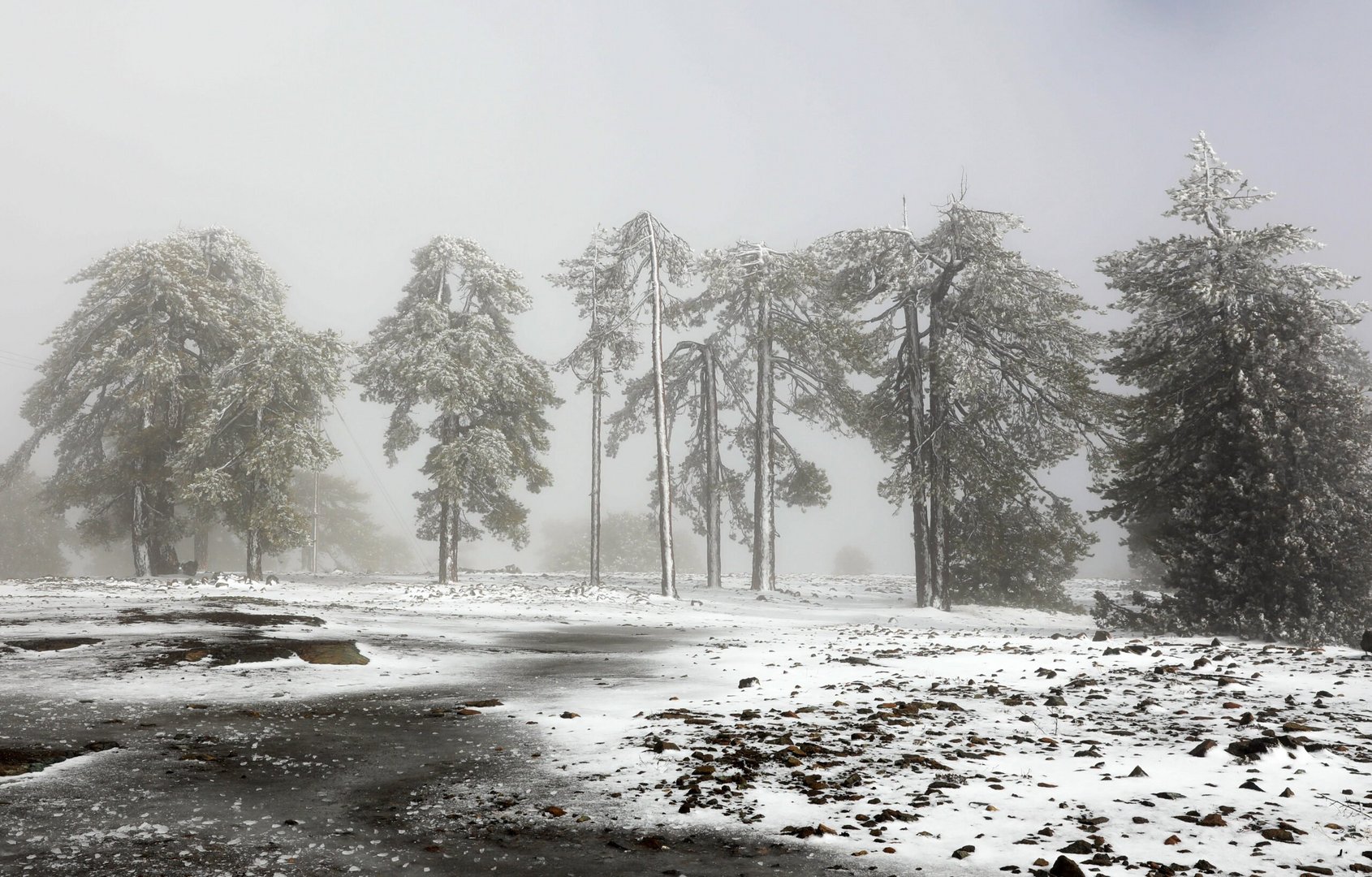 There is also the possibility of snow or sleet on the higher mountains late on Saturday which will continue Sunday, according to the estimations of independent meteorologists.
Temperatures on Saturday range around 17-19C inland, 16-18C in coastal areas and around 2C in Troodos, wrote KitasWeather.
On Sunday, a small further drop is expected with temperature reaching 15-17C inland, around 16-18C in coastal areas and 1C in Troodos.
Temperature will remain slightly lower than the normal levels of the season on Monday, despite weather appearing slightly better in the morning, KitasWeather wrote.