Business after business is poised to fail, but it's been a bumper year for food delivery services
By Jonathan Shkurko
The extraordinary events of the coronavirus pandemic in the last year have brought down a tragic number of businesses. Delivery companies are most certainly not among them.
Travel bans, movement restrictions and the rise of smart-working, feasible only for some lines of work, resulted in thousands of people losing their jobs.
Restaurants have been among the most affected businesses. Relying on the presence of people during a period in which health authorities discourage or ban gatherings is a recipe for disaster. Hence, food delivery became a vital tool.
The health crisis paired with the economic crisis created a perfect scenario for delivery companies, consisting of three key aspects: a large platform for unemployed people looking for work, restaurant customers having to stay home and wanting their favourite food delivered, and, perhaps most importantly, restaurants increasingly depending on takeout and delivery to survive.
In Cyprus, the most popular delivery services, which operate mainly through mobile apps are Wolt and Foody. The first one was established in Finland only in 2014 and made its way to Cyprus in 2020. It currently serves over 20 countries throughout Europe and has raised €267 million in funding from investors.
Wolt was ranked second in the 2020 edition of the FT:1000 Europe's Fastest Growing Companies 2020 published by the Financial Times.
Foody, on the other hand, is a fully Cypriot company founded in 2015 by Argyris Argyrou and Michael Oikonomou and is currently cooperating with more than 1,750 stores on the island. Every month more than 550,000 orders are placed through the platform.
Moreover, since September 2019, Foody is part of Delivery Hero, a global group with a presence in 50 countries.
With people inevitably spending most of their time at home in 2020, business for both companies has boomed, a trend that was confirmed by Yorgos Thoma, a media representative for Foody.
"During the pandemic there was indeed an increase in stores who wanted to reach more customers by joining our platform," Thoma told the Sunday Mail.
"Home delivery is the safest way to get the essentials you need in your home, so inevitably that became a service a lot of customers were requesting, either to us or to the stores.
During 2020, the company expanded from food delivery and also launched Foody Market, a delivery service specifically working with markets, which currently partners with more than 200 stores, ranging from supermarkets, fruit markets and meat markets to flower shops, bakeries and pet shops.
"At the moment around 10 per cent of orders placed on Foody are placed on Foody Market stores, which is especially significant during a time where social distancing is encouraged," said Thoma.
By the start of 2020 Foody employed around 50 people. By December, the company doubled in size, with the platform currently employing more than 100 people and constantly growing.
"We will continue to expand the Foody team, and we also plan to continue developing solutions that help our partners, with great customer experience remaining our main goal.
"In addition to that, we want to add more options to the platform and new product categories for delivery from 15 minutes to an hour. We are also considering adding options to categories that people are not used to receiving within the day, such as electronics and clothing," Thoma said.
For both Wolt and Foody, as well as for all other delivery companies, drivers are the essential part of the business and this past year, with lockdowns and curfew in place for several months, they represented the ever so important link between restaurants and customers.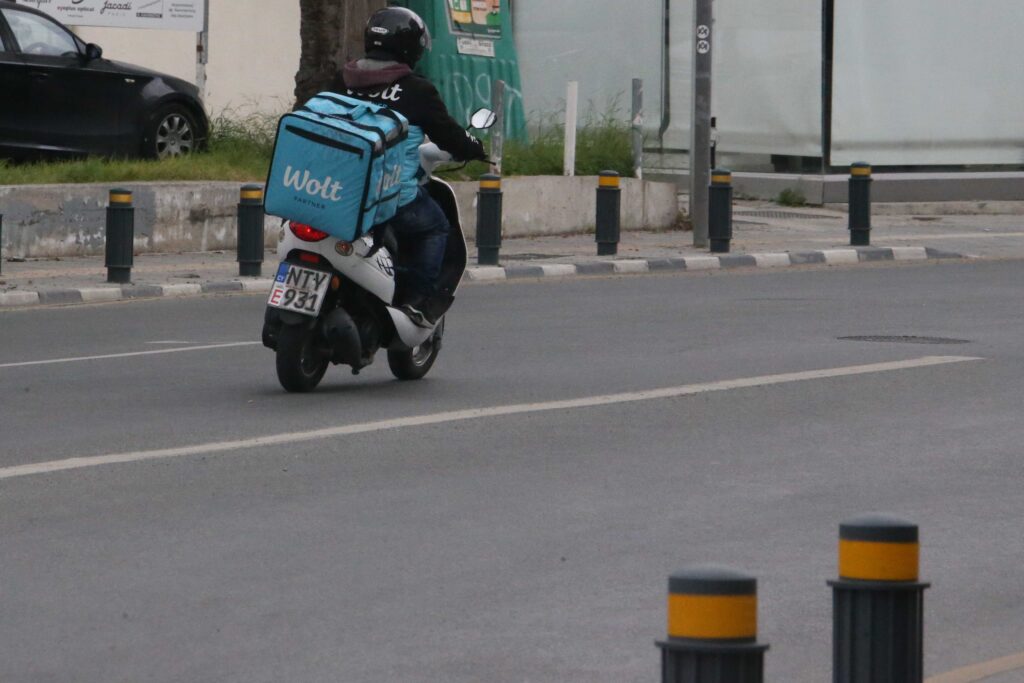 "2020 was our year," Sanjay, a driver working for Wolt told the Sunday Mail. "We worked extremely hard as orders multiplied by the day.
"Lockdowns and curfews meant we were the only people on the road sometimes. It was quite a strange feeling. Food delivery drivers were the kings of the roads last year!"
Sanjay added, however, that the increased pressure on the drivers was stressful.
"People think that because roads were empty, their order would arrive sooner than normally. The truth, however, is that we have to deliver triple the orders every night compared to last year, which means their order cannot possibly arrive sooner than expected," he said.
"Some customers complain about it but once we explain the situation, most of them understand our predicament."
However, even though delivery companies represent a lifeline of sorts for restaurants and bars, most establishments have taken an unbelievable hit.
"The issue now is that deliveries are a necessity for restaurants," Demetris Sacorafos, the owner of Smokey Dee's, a very popular barbecue joint in Nicosia, told the Sunday Mail.
"Our restaurant, like many others I'm sure, was not ideated for deliveries. They were our fifth type of income and we were not really relying on them when we laid out our business plan."
The ban on movement forced the restaurant to go down that road.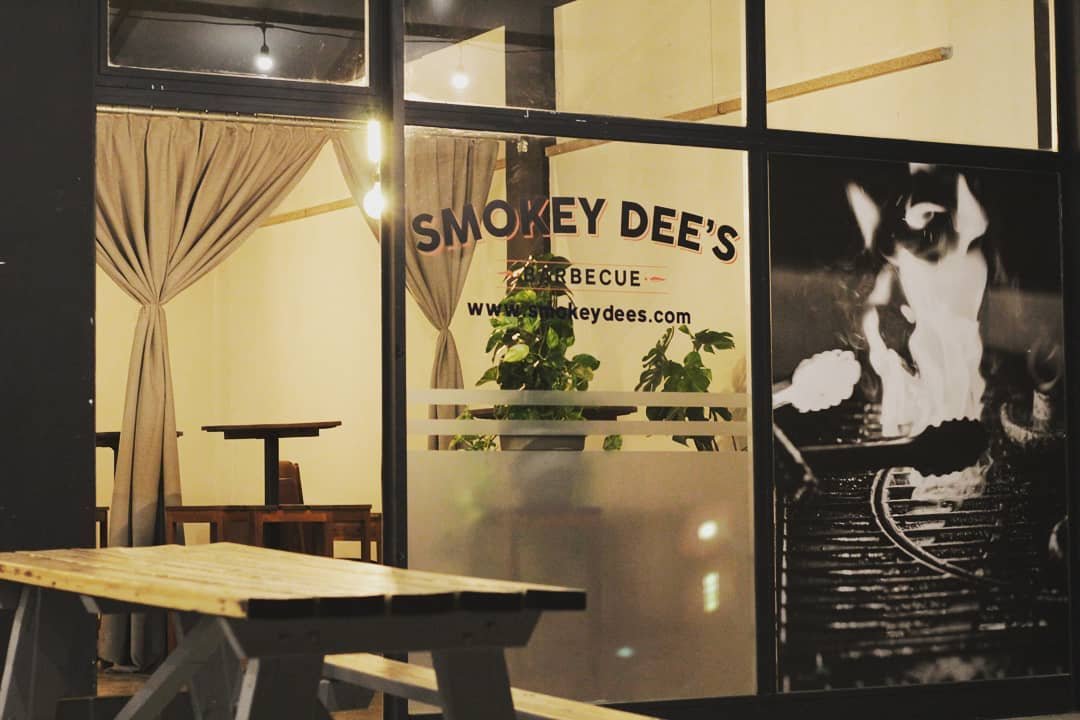 "It was really a shock to our system. Foody and Wolt provided a service that the pandemic made necessary, a vital tool for our survival," he said.
Even so, their services are not cheap.
"They charge us 25 per cent per order, which is not an insignificant amount for anybody," Sacorafos added.
"We cannot complain, deliveries guarantee at least two or three orders per night."
Yet competition for orders on delivery apps is fierce and Smokey Dee's is unable to provide their customers with the same experience as if they were eating at the restaurant.
"Deliveries are definitely helping us, but at the moment what is missing is our personal touch, which is a big part of what we strive to offer."
In the meantime, with restrictions likely to remain in place, Sanjay and his fellow drivers can remain the kings of the roads for some time to come.