Writer Elsie Slonim who passed away aged 103 this week was one of Nicosia's best hidden secrets
Tall, elegant, with strikingly beautiful blue eyes and a vivacious laugh, Elsie Slonim lived in a suspended state of semi-isolation inside the Turkish Cypriot army camp, next to the buffer zone in northern Nicosia. Her beautiful residence was designed by Benjamin Gunsberg, the architect who built the Ledra Palace Hotel.
Apart from a domestic helper and her faithful daschund Schatzie, Elsie lived alone. From her rooftop, one could see both the building of the British High Commission in Ayios Andreas in southern Nicosia as well as the gardens of the old residence of the high commissioner in Shakespeare Avenue, in Koskluciftlik.
Pre-1974, Elsie's was one of the best addresses in Nicosia. Post-74, it became the most secluded.
The circumstances of her location meant that while Elsie herself was free to come and go, nobody could visit her easily. For many years, if Elsie wanted to organise a lunch or dinner with friends she would have to first write to the Turkish Cypriot authorities, providing their passport and car registration details in order to ensure they were permitted access.
Recently, when she became frailer, her friends took this task upon themselves. Arranging such a visit could be hit or miss at times. One could arrive at the military camp entry checkpoint only to be informed that permission to proceed further had not been granted. Flustered young Turkish Cypriot conscripts, all in awe of the grand old lady who lived in their camp and whom they fondly described as "our treasure", would awkwardly explain that they had received no instructions to let guests in. Phone calls would then be made. More often than not, the barrier would eventually be raised. But sometimes this didn't happen.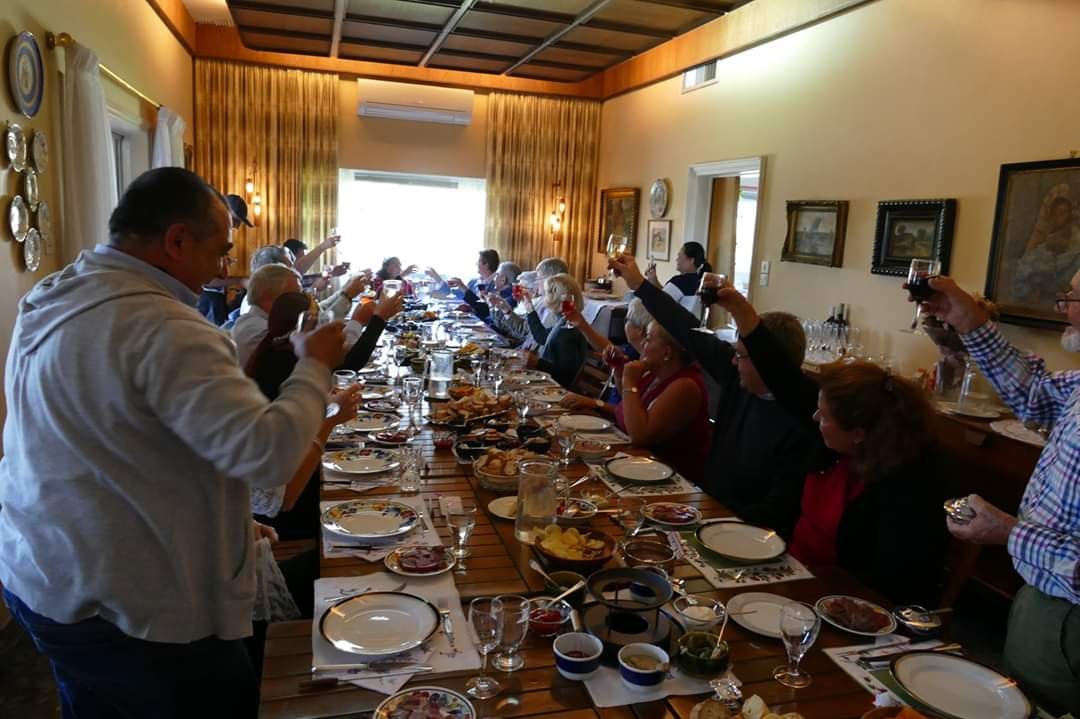 Newly married, Elsie came to Cyprus in 1939 with her husband David Slonim, founder of the pioneering Fassouri citrus plantation. Elsie was born in Brooklyn, New York, in the year of the Russian Revolution, 1917.  Her father, Alexander Kalmar, was a wealthy businessman from the Austro-Hungarian empire. The original family name was Cohen but to facilitate their business dealings it was changed it to sound more Hungarian.
In her memoirs, Elsie recounts the story of her birth with typically wry humour. At that time, the New York neighbourhood her family lived in did not welcome Jewish tenants, a discouraging attitude Alexander Kalmar opted to ignore by not acknowledging the family's background.
When his wife went into labour, he sent for their doctor, who was Irish. The usually punctilious doctor arrived after a considerable delay and Elsie was successfully delivered. Her father and the doctor toasted the successful birth with some cognac.
The doctor explained to Elsie's father why he had been late. First, he had to visit another of his patients who was also giving birth. The family was Jewish and lived far away.
"And you know Mr Kalmar, what a Jewish child looks like?" the doctor asked Elsie's father.
"No, I have never seen one," Kalmar replied, with a straight face.
"It looks exactly the same as any other child," exclaimed the doctor triumphantly. "There is no difference."
Soon after the birth of his younger daughter, Kalmar took the family back to Europe, where they settled in Baden, close to Vienna. In her papers, Elsie had a photograph of the family home in Baden brought to her by a kindly Austrian diplomat – a stately urban mansion in Biedermeier style. In one of her books, she describes how after the war, the Russian occupation of this part of Austria having ended, she and her parents, now living in Israel, went back to see it. The mansion was still standing but all the family belongings had long disappeared. In order to stay there, they had to borrow some beds and cooking pots from neighbours.
Elsie's father had been contemplating a return to Europe but realised that this chapter of their life was now closed. He and his wife went back to Israel where their elder daughter Stella lived.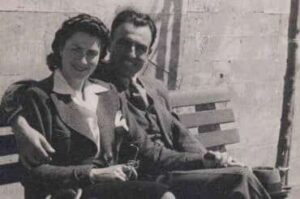 This childhood place was to remain vivid in Elsie's heart and mind for the rest of her life. It was there to be seen in her garden so full of so many varieties of roses. An expert gardener, roses, unsurprisingly, had a special meaning for Elsie since Baden is renowned as the location of Austria's largest and most beautiful rose garden.
Even in the last years of her life, Elsie, who regularly crossed the Green Line to do her monthly shopping at the Alpha Mega supermarket, would often visit the nearby Kykkos Monastery gardens and nursery to replenish her rose garden with new varieties. The garden was her pride and joy and even in her financially straitened later years, Elsie always insisted on employing a good gardener to take care of it.
Another of Elsie's great passion was cooking, which was no surprise since she was raised amidst the traditions of a Viennise cuisine considered among the best in the world. Baking was to become one of her mainstays in dealing with the loneliness of her advancing years. When the crossings closed last year because of the pandemic, Elsie, literally locked out of her customary routine, was even more home-bound. Undeterred, she took it all in her stride, and focussed her energies on her cooking and her writing.
I used to visit Elsie regularly. Often she would read to me new chapters of the third volume of her Mousie Long Tail's adventures. This was the book she was writing at the request of Mousie fan Paulie, a young Austrian boy who kept writing to her asking for more stories. She did and having completed the book she e-mailed Paulie the result. Then she concentrated her efforts on her last opus magnum – a cookbook. Unfortunately, I cannot be sure if she managed to finish it.
At the end of her book Lemons from Paradise, published in 2012, Elsie wrote:
"Far from envying other people, I regard myself as having been more fortunate than even the wealthiest of my friends. To have grown up in Austria and, as a Jew, to have survived the Holocaust and the lesser horrors of the 20th century, surely makes for a legacy not many others have ever enjoyed. (…) Of course, there are some circumstances and events in my long history I would change if I could, but they are relatively few and of minor importance. But even if I could make these changes there is one fact of life I would not be able to change. No matter how much I am loved by my family and friends, in the end I shall be alone.
But isn't everyone, at the end, alone?"
Elsie Slonim, nee Kalmar, born on November 21, 1917, died after a short illness, in her sleep, early morning, January 26, 2021. She was buried at Larnaca's Jewish cemetery next to her husband David who died in 2007 at the age of 101. Her two children pre-deceased her. She is survived by her grandchildren and greatgrandchildren in the United States and family in Israel. She will be missed by her friends. RIP Elsie.