The results of a study carried out for the first time show there is a high level of lead at the southern tip of the Larnaca wetlands which will very likely poison migrating flamingos in the area, BirdLife Cyprus warned on Monday.
The levels are the result of the use of lead pellets used by hunters which the birds swallow as they cannot distinguish them from other small pebbles they use to aid digestion.
"The study shows there is indeed a high level of lead because of hunting in the area," campaign manager at BirdLife Tassos Shialis told the Cyprus Mail. "There is a law which does not allow the use of lead pellets within 300 metres from wetlands to avoid poisoning, and this definitely proves there is a lack of enforcement of this law."
As a result of the study, the conservationists hope to expand the ban on hunting which is in place around most of the area, but which they argue is not enough.
"There are some pockets in the northern tip where hunting is allowed, and in the southern part near Meneou where the study was conducted," Shialis said.
"We are not against hunting as such, it is fine as long as it is done under legal conditions and in a sustainable way. These are the key principles. Shooting with lead pellets is not okay."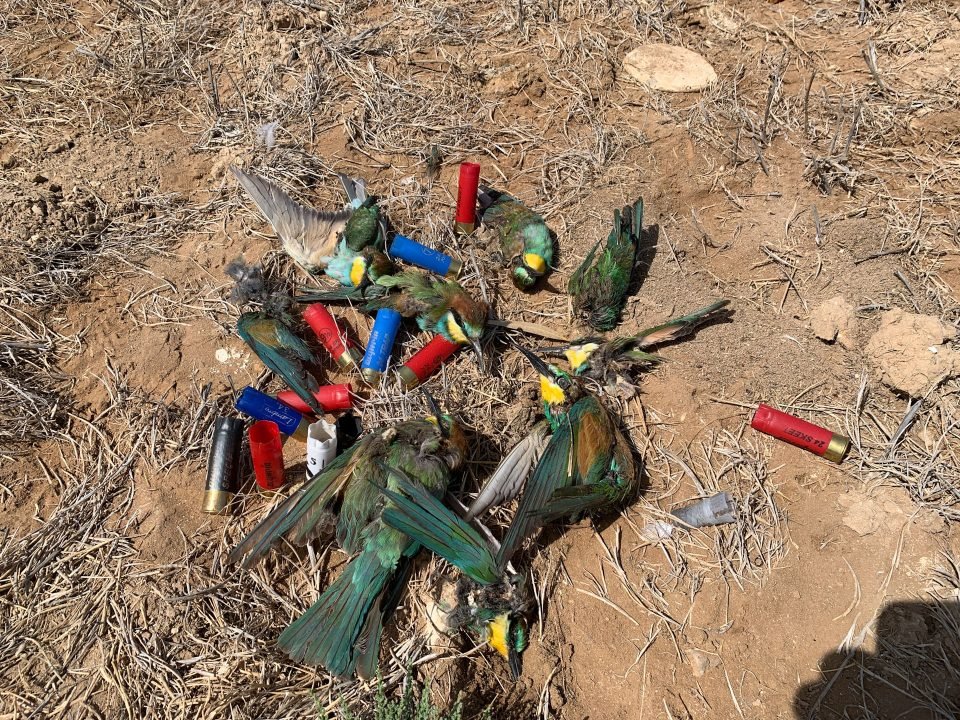 Last September BirdLife reported that dozens of birds were killed by hunters near the Soros salt lake in Meneou over just one weekend.
At the time, the NGO published photos of the many dead bee-eaters and other slaughtered birds. The birds were shot in an area where hunting was not allowed, close to buildings and the lake.
"The specific area is unfortunately a notorious 'black spot' for illegal bird killing. Incidents such as this one have been reported numerous times in the past, but continue nonetheless. People just shoot in the air. This is blatant illegal shooting," Shialis said at the time.
Even before the study confirmed the elevated levels of lead in the waters caused by lead pellets, the conservationist was aware of the issue.
"Another stipulation is that hunters near wetlands have to use lead-free ammunition as to not poison birds like flamingos. I seriously doubt whether any of them uses this type of ammunition," he commented on September 28.
Another incident highlights the seriousness of the situation.
In another part of the wetlands, at the north western tip, a shooting range caused a lead-related problem some 18 years ago, and as a result 10 centimetres of top soil was removed.
But the problem resurfaced last year, when nearly 100 flamingoes were poisoned.
The deaths are attributed to heavy winter rain two years ago which stirred up the lake sediment and dislodged embedded lead.
See more at www.birdlifecyprus.org