Wealth Innovative Solutions
Bank of Cyprus, being the largest financial institution in Cyprus, has a long history of servicing the Wealth and the Asset Management Industry through its Wealth & Mar­kets Division.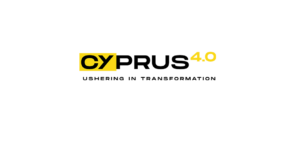 The Wealth & Markets division with a history of over 20 years in Private Banking, Institutional Wealth, Global Broker­age & Custody services, Asset Management and Investment Banking, pro­vides its wide range of special­ised, investment related servic­es, to complement the Bank's traditional banking services, making it a one-stop-shop solution to the Bank's private high net-worth clientele and institutional clients.
The division is a vibrant part of the Global Corporate Banking & Markets Division. It incorporates the large corporate section of the bank, its shipping centre, the bank's international corporate lending and the international syndicate & project finance departments. Bank of Cyprus envisions bridging the corporate complex banking needs of the new decade with the world of investments and we encourage business leaders to manage their corporate needs along with their personal and family wealth. We aspire to grow the wealth & asset management industry in Cyprus and help revive the local capital markets. This dynamic and outward-looking model aims to offer banking and financial services to our clients through a single Corporate Relationship Officer for their corporate needs, and through a Private Banker/Asset Manager for the management of their personal, family, banking and investment needs.
 Private Banking
Our Private Bankers cater for all banking and investment needs of our High Net Worth Individuals and their Families. Our clients benefit from the convenience of having all banking and investment requirements taken care of through a single source. Whichever style of investment management service our clients select, they gain seamless access to a comprehensive range of products and asset classes.
The main pillars of our value proposition to our clients are:
Execution Services on all asset classes
Advisory Services according to client risk profile through model portfolios
Discretionary Services through CISCO Asset Management
Bespoke investment solutions based on an objective assessment of client needs and objectives
 Institutional Wealth
Institutional Wealth Management services a diverse clientele, including insurance companies,
pension funds, asset managers, family offices, corporations and clients in the public sector. Our team of experienced financial professionals' analyses clients' requirements and provides innovative solutions to cater the investment or risk management needs through our extended range of products. The desk is set to be the execution & custody platform of all institutional investors.
Global Custody Services & Depository Services
Bank of Cyprus offers a full range of Global Custody Services through its Custody and Trust unit for investments in the local and international markets. These services include safekeeping of investments on all asset classes globally, settlement /clearing of financial transactions, proxy voting arrangements, corporate actions processing and communication to clients.
Depository services consisting of safekeeping, cash flow monitoring and oversight duties for
Alternative Investment Funds (AIF) and Undertakings for Collective Investments in Transferable Securities (UCITS).
The Bank uses a quality network of sub-custodians to ensure the proper and efficient safekeeping of clients' assets and can offer access to a wide range of mutual funds in various jurisdictions through a single point access platform.
FX & Capital Market Execution
Our team of specialists on FX & Capital market execution offer a critical link between Global markets and our clients by combining our in-house expertise and infrastructure, with our integrated and innovative products and solutions. Through our Treasury Sales team, we constantly seek out the most advanced yet simple solutions for effective hedging and dynamic cash management for Corporates and Investors. Such solutions include Foreign Exchange, Liability Management solutions, Interest Rate &, Commodity hedging, Yield enhancement strategies and the BOC eTrader platform.
CISCO Investment Banking and Asset Management
Cyprus Investment and Securities Corporation Ltd (CISCO) the financial and brokerage arm of Bank of Cyprus Group.  The company is a member of the CSE, and the ASE stock exchange and its activities cover a wide range of specialised investment services. These are mainly Investment Banking and Financial Advisory services, Asset Management and Global Brokerage services through high quality electronic trading platforms and services to funds and fund management companies for structuring, licensing and administrating their funds.
The company continues its longstanding offering (of over 20 years) of Discretionary Portfolio Management and Investment Advice to Institutional clients and UHNWI. The company is the oldest asset manager in Cyprus since 1982 servicing pension funds, investment funds, insurance companies, corporates and individuals. The CISCO Asset Management team delivers a cohesive and varied set of skills to its clients through a highly experienced Asset Managers and Portfolio Analysts, highly experienced in-house Risk Manager and a dedicated client service team.
Digital Banking and Wealth Management Experience
BOC maintains a broad, open architecture investment proposition that gives access to the world's foremost wealth management solutions. Digital transformation and enhanced digital customer experience are our core objective. Day to day banking transactions are mainly processed through our alternative channels of electronic transactions while our clients use our electronic trading platforms for enhanced customer experience and ease of doing business.
Wealth & Markets as a Partner of Choice for our clients
Our main advantages are our customer centric philosophy, the quality of our people and the fact that we offer a full set of corporate banking and wealth management services. Our Division as a vital part the local ecosystem supporting all the growth initiatives of the country's largest corporate businesses, their owners, their employees and their families. Understanding their unique business needs and our ability to mobilize the right professionals, we help them achieve their full potential, while creating long-lasting relationships. We address our clients' complex financial needs for all their business and personal matters by offering them a one-stop, holistic, comprehensive, tailored and unique set of products and ancillary services.
Contact Details:
Global Corporate Banking & Markets Division, 6 Evrou str., 2003 Strovolos, Nicosia, Cyprus
Tel.: +357 22 121881 | email: [email protected]