The future for Cyprus professional services is to use its vast know-how and experience in international markets, and to do this, planning is needed, Marios Klitou, CEO of Baker Tilly Cyprus, told the Cyprus Mail in an interview.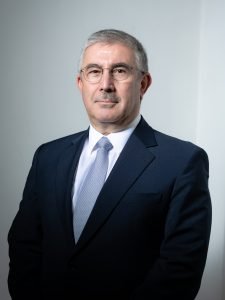 "Our biggest asset in Cyprus is our know-how: We have vast experience in working with companies all over the world, and we provide a high quality of services. Our lawyers, auditors, bankers – the entire services sector — is second to none, and this advantage should be taken into other markets. We have a deep understanding of how to work with international companies, and we should put it to work.
Cyprus can become a hub. We have now added the experience gained in the pandemic crisis, with everyone working from home, working remotely. Why shouldn't we be able to use this experience to provide services remotely, both within the EU, and around the Levant region. I mean we can offer our services for companies operating in the UK, Germany, France, the Middle East, where the fees are much larger than in Cyprus."
Along with looking abroad, Cyprus should look to attract business both as visitors and for permanent relocation. "The work on attracting headquartering done by InvestCyprus is impressive, and very productive," Klitou noted.
Klitou calls for Cyprus to make a plan for the future, to decide on what we should become, and how to get there.
"We have to change Cyprus into something that is sustainable for the future. And we have to get on with it. Time is running out. An increasing number of firms in services, not just professional services, will not be able to survive the pandemic crisis. They depend on the local market, and it is uncertain emerging from the restrictions.
And it's not a matter of going and paying for advertising on CNN, or the BBC or whatever. What is needed is to sit down and make a repair plan based on a clear vision. What do we want to do with Cyprus as a visitor centre or business centre in the next 10 years? I mean, once our generation is out, what do we want to leave behind?"
The need for action
Klitou points out that a number of changes in Cyprus have affected growth for professional service companies.
Services account for about 80 per cent of Cyprus GDP, and professional services are a large part of that contribution.
But the outlook for professional services in Cyprus is troubled, according to Klitou.
"Cyprus is not as easy a place to work as it was 10 years ago. It has become a more professional and better regulated environment. So we have seen in the last eight years since 2013, a reduction in the number of companies that are registered in Cyprus, and it looks like that this reduction is continuing. Where in 2013, we had about 300,000 active companies, we have about 100,000 active companies today," Klitou noted in an interview with the Cyprus Mail.
The enforcement of stricter regulations by the banks has forced out a lot of companies that couldn't meet the new criteria. The result is that the fee income available locally to all, to the banks, to the professional sector, to lawyers to the accountants and everybody, is reduced.
Further, the tax amnesty offered by Russia three or four years ago caused a lot of Russian business to relocate back home. This is another reason for the reduction of the number of companies here. We are awaiting the results of the amendments to the Double Tax treaty."
But, for Klitou, one of the most profound changes that the professional services sector is facing is the decline in Cyprus's reputation as a business centre.
"A lot of businesses are thinking twice before they consider working in Cyprus. Our loss of reputation has greatly affected our standing. Our firm has experienced this directly, and so have most other companies in our sector."
This emphasises the need for a repair plan.
"Offshore is gone. The changes are profound, and we have to evolve. So we have to get on with preparing a plan and set it in motion as soon as possible, in order to give us time to during the transitional period to be able to adjust and to develop something new for the years to come," Klitou concludes.