Cyprus' foray into the lucrative film location market has seen the whirlwind world of the movie industry clash with a risk-averse, red-tape mired public sector
By Theo Panayides
A scheme offering financial incentives for film and TV productions could bring hundreds of millions of euros into our ravaged economy – but Cyprus is in danger of killing, or seriously crippling, the goose that lays the golden eggs.
That's the view of Dimitri Logothetis, director and co-producer of Jiu Jitsu, a €23 million sci-fi/action film starring Nicolas Cage that was shot here in 2019, having applied under the cash rebate scheme launched by the Cyprus Investment Promotion Agency (Cipa).
The film's 'eligible spend' was audited by accounting firm KPMG soon after filming was completed in August 2019. The rebate being claimed, as per the scheme, amounts to around €8 million. Over a year later, however, says Logothetis, the production has received "not one dime" of the prescribed money.
The topic is now even timelier due to a report by the Audit Office on the scheme in general (with a section on Jiu Jitsu in particular), which was published on Friday.
Meanwhile, as a final piece in the puzzle, the film itself is turning out to be a runaway hit, currently among the five most-watched movies on Netflix in the US. 'Netflix Users Are Freaking Out Over Nicolas Cage's Wild New Movie' read a headline on showbiz site We Got This Covered last week.
Logothetis himself – a bluff, charismatic Greek-American who's been making films, as director or producer, since the 1980s – remains philosophical. "There's no agenda, for me," he told the Cyprus Mail.
"I mean, I've got three other movies to make. I'll be fine. If I don't make one here, I'll make one somewhere else. Believe me, it's no big deal." What saddens him, he claims – especially as a Greek – is watching Cyprus waste its potential when it could be competing as a film destination with the likes of Ireland and Romania.
"Without even trying, you could get about €100-200 million worth of production. Without even trying."
It's worth noting that Logothetis is preparing a new film called Man of War, which is budgeted at €40 million and theoretically due to be shot in Cyprus under the scheme – but that won't happen, he says, until his investors are paid what they're owed. Otherwise, "no investor in his right mind would come over here. They'd think I'm crazy!"
So why the delay? And what, if any, are the arguments on the other side?
The ostensible reason why the €8 million rebate hasn't been delivered has to do with a delay in finding independent auditors to review the KPMG audit (the contract with the previous firm had expired). However, Jiu Jitsu has also become enmeshed in local politics.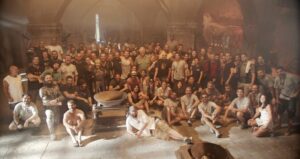 Opposition MPs have cast doubt on the incentive scheme – which offers a rebate of up to 35 per cent on money spent in the Republic – for political reasons. A report on Sigma even made unsubstantiated allegations of a link to 'golden passports', which Logothetis rejects as entirely false. (For the record, he has Greek and American nationality, while his producing partners are Cypriot and American respectively). It's also possible that the whole process simply stalled pending Friday's report by the auditor-general.
That report makes instructive reading, both for the numbers it cites (many of them open to dispute) but especially for its tone which is suspicious and constantly critical, as if presuming bad faith on the part of the filmmakers. It's also a dissection of the scheme itself, calling for safeguards and pointing out risks.
Was our scheme, as drawn up in 2017 and later revised in 2019 and 2020, overly generous? It's possible – for the simple reason that the market is very competitive. Rival countries all over Europe are trying to lure production money and Cyprus, as the new kid on the block, needed to offer an attractive package. There may indeed be room for a conversation on how to tighten the rules without scaring away business – but that conversation should've taken place after Jiu Jitsu, not while Logothetis' investors are still waiting to be paid.
"It's a business," he says, with the air of an exasperated man stating the obvious. "It's called the movie business. It's not called the 'movie game' or the 'movie hobby'."
Producers don't get money for free, he points out. The Jiu Jitsu financing came from a foreign investment fund – and that fund charges a high interest rate, movies being a high-risk affair. That's why payment has to be made in a timely fashion, not at the convenience of a gauntlet of bureaucrats adding their own little nitpicks.
"If you're going to offer me, let's say 50 per cent [rebate] but you don't pay me for three years, then that 50 per cent gets eaten up in interest. And suddenly my upside, even though the movie's succeeding, is gone… So the investor's screwed, I'm screwed – and your plan is worthless."
The current debacle may not even be political, simply a clash between two diametrically opposed ways of doing things. On the one hand, the whirlwind world of the movie industry, which depends on moving fast and being flexible. On the other, our sclerotic and risk-averse public sector, mired in red tape and spectacularly ill-suited to thinking on its feet.
Some will argue against film-incentive schemes in general. How, after all, does an action film like Jiu Jitsu – which is actually set in Myanmar – promote Cyprus? The auditor-general's report also makes a point about quality, griping that "the scheme includes no criteria for ensuring the quality of the productions being subsidised".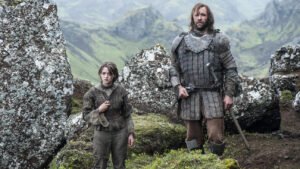 The first argument is naïve. Game of Thrones, to cite one example, has nothing to do with Northern Ireland (where parts of it were shot), but the country still appreciated the tremendous windfall it brought. Stallone's action franchise The Expendables is hardly an ad for Bulgaria, but still pumped a lot of money into the Bulgarian economy. Besides, our contribution hasn't gone unnoticed: even a negative review of Jiu Jitsu at Indiewire.com noted that the film was "shot in Cyprus, [and its] habitat is easily its most appealing quality".
The second argument is also a non-starter, cinematic quality being patently irrelevant to a rebate scheme. Money is money, whether it's attached to an Oscar winner or a B-movie – and, even though a film crew doesn't always engage with the local community, the money it spends ripples into every sector of society.
Jiu Jitsu, for instance, rented the site of the Nicosia State Fair, using it a soundstage where they built a set costing around €300,000. Air-conditioning had to be rented and installed; the set was built by local contractors. The crew bought around 40 mobile phones, rented 70-80 vehicles, and amassed an impressive 6,000 hotel nights (100 people for a month, with many also bringing their partners and families). There were dry-cleaning bills, masseurs, physios, beauticians, bodyguards. The production also hired over 200 Cypriots, as reflected in the roll-call of Greek names in the final credits.
It doesn't end there. Star salaries – Cage's, for instance – carry a 10 per cent withholding tax, which goes into government coffers. All the locals providing services for the film later pay tax on those services, the beauty of a rebate scheme (especially for a big-budget movie) being that it largely pays for itself. There are also intangible benefits. Already, says Logothetis, "at the Hilton Park hotel, people are going: 'So what room did Nic Cage stay in?'. You don't think that's significant?".
The punchline, of course – the cherry on the cake – is that Jiu Jitsu has become so unexpectedly successful, picked up by a big studio (Paramount) and proving such a hit on Netflix. The irony is that Cyprus has been very lucky, scoring a home run with a very visible success on our first try – yet our civil servants drag their feet, and our auditor-general frisks and probes a respected producer as if he's a small-time crook trying to pull a fast one.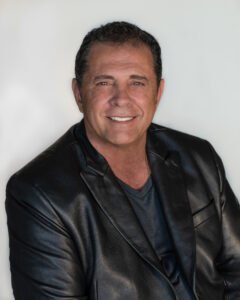 Yes, the film itself won't win any Oscars. "What was it the head of Paramount said to me?" muses Logothetis: "'Dimitri, you make guilty pleasures!'." Yes, the scheme may require some fine-tuning. But we're still in the middle of a pandemic, tourism is likely to be down for a second year running, and we don't even have passports to fall back on. Can we really afford to be turning away money, and casting aspersions on the people who bring it?
"I'm not looking to hurt anybody," says Logothetis, noting that he hasn't (yet) spoken to any media in the US about his experience. "I just want to set the record straight, when it comes to me." Everything he's done has been in accordance with the scheme, he insists – and totally denies any hint of golden passports or other chicanery.
"What have I done wrong?" he asks, throwing up his hands with a rueful laugh. "I've brought you the money. I spent the money, and I got you fame. And you're vilifying me over it?
"Who the hell is the crook here?"