Covid has caused a massive rise in mental health concerns. Alix Norman meets a young 'singwriter' who's addressing the issue through her music
"Last winter, my mental health was the worst it's ever been, thanks to the pandemic," says Corrina Suri. "I was really struggling: I felt hopelessness, detachment, anger, so much confusion."
In London at the time, studying Music Business at London Metropolitan University, 26-year-old Corrina knew she needed to get back to her roots to heal these issues. "The first few months of the pandemic were new, most of us were okay because we thought it would soon be over. But by winter, those bad feelings were taking over, affecting everything from my world view to my personal relationships – I couldn't seem to make sense of anything.
"So many people were going through the same thing, struggling mentally and emotionally," she continues. "I felt numb and completely detached, like I wasn't really there. Or sometimes super angry, like everything was out of my control, especially my future."
As a first step, returning to the safety and security of home made sense to Corrina. "I needed to get back to my roots and close family in Paralimni, to feel like there was someone on my side again; like I wasn't being judged. And although it took a while to transition, once I realised that there were people around me who accepted me as I was and didn't judge me for what I was going through, things improved."
Corrina continued to address her mental issues through therapy. But, as a talented musician, she also started to use her unique gifts to help and heal – not just herself, but also others with similar issues: over the last few months, the young musician has been writing music, connecting with listeners, and speaking to artists – all in an effort to raise awareness of mental health conditions. Culminating, this month, in the release of a powerful, poignant anthem: Take Me Back.
"This is my second official release, part of an EP consisting of another two songs," she explains. Her first, Mayfly (featuring Kiki Felton), launched back in November 2020, and raised money for non-profit organisation Worldbuilders, who are working towards ending poverty. But Take Me Back – an altogether more polished effort – has more of a message, Corrina admits…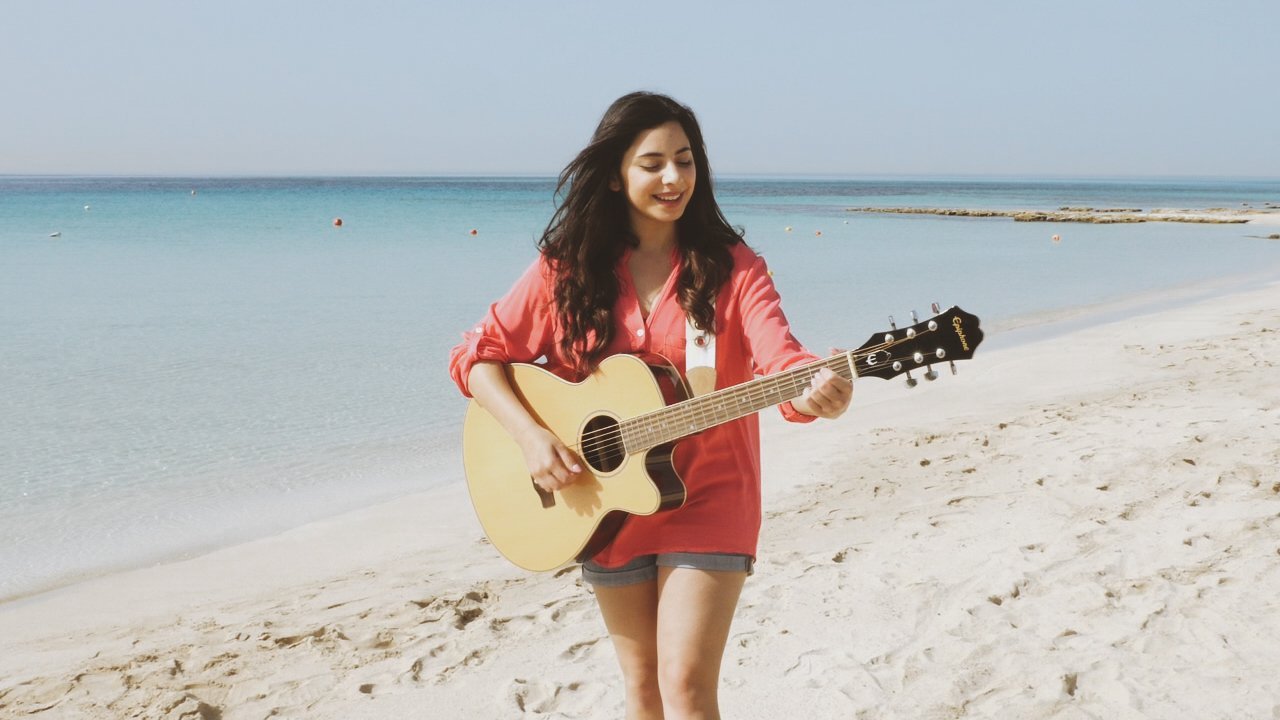 "I'm always going to use my music to help others," she explains. "All the profits from Mayfly went to helping end world poverty. Now, with Take Me Back, I'm working towards helping people suffering from mental or emotional distress…
"Take Me Back is about going through depression; feeling disconnected from reality, discontented. It's about wanting to go back to being young again, back to a time without so many responsibilities. It's about going through the motions just to survive each day, each moment… something most of us have felt at some point over the last year…"
'The sun may be shining but all I can see is rain. So disconnected, will things always be the same?' Corrina asks in the lyrics. And then, in the chorus: 'Take me back to when a kiss was exciting. When we laughed so hard that we ended up crying. When the simplest opportunity felt like an open door. Take me back to the life before….'
The words will no doubt resonate with thousands who have spent the last year dealing with feelings of loss and loneliness, of separation and change. Corrina's warm voice, simple melody, and poignant lyrics soothe and mend, addressing the deep hurts and confusion of our times.
"Take Me Back was a challenge to write," Corrina acknowledges. "I wanted to capture the simplicity and fun I was missing through the melody and music – so the song actually sounds cheerful, despite the more melancholy lyrics. It helped me to process what I was feeling.
"I've always found it easier to express how I feel through a song – either writing or listening – than just talking about it," she adds. "When I hear a song, when I connect and relate to it, it's hugely relieving; in the same way as when you have a conversation and realise you've shared a similar experience. I thoroughly love upbeat, happy songs. But songs that have tapped into the darker side of emotions and address real issues, things we think no-one else can relate to, mean so much. Not just to me, but to others as well, I think…
"To anyone struggling, please know that whatever you're going through, you're not alone," says Corrina. "I'm getting help with my mental health, and have no shame in admitting it. I honestly believe that at some point in life, we all need a helping hand. Take Me Back was the first time I addressed the topic of what I now understand to be depression, and in some ways it was a stepping stone towards accepting that I was struggling. I hope that my truth allows others to recognise what's going on within that isn't being addressed, in order to take the next brave step – asking for help."
Take Me Back has just been released (the song can be downloaded from all main digital platforms, including Spotify and iTunes), while the music video is available on Corrina's YouTube channel. But this is just the beginning, says the self-described 'singwriter'.
"I'm a singer/songwriter, but there's a lot more to it than that," she smiles. "Mental health is always going to be a primary theme in my work, because helping others – connecting to people who have similar issues and easing their pain – is something that's very important to me. As well as the EP, I'm hosting real discussions with others on my Twitch channel, people from all walks of life who are struggling with similar issues. It's a way to create a platform that allows people to share their truth, in the same way music allows me to share mine.
"I know," she concludes, "that I'm young, that I've only just begun my journey. But I also know I'm not alone in what I've been through – no matter your background, age, or job, the last year has been a mental and emotional trial for us all. And if I can help at least one person feel less alone through the songs I write, then that's a start."
For more information, and to listen to Take Me Back, visit Corrina's YouTube channel https://youtube.com/c/CorrinaMusic