Primary school pupils on Saturday decorated Limassol's Molos area with 2,300 hand-decorated t-shirts, raising €25,000 for the 'One Dream, One Wish' association for children with cancer and related diseases.
Envisioned by health education teacher Georgia Solomou, the initiative was launched on April 13 with 17 participating primary schools in Limassol.
Using white t-shirts as their canvases, pupils drew their own version of happiness, also raising money for the association by saving their pocket money and selling lemonade and baked goods to their families, friends, and neighbours.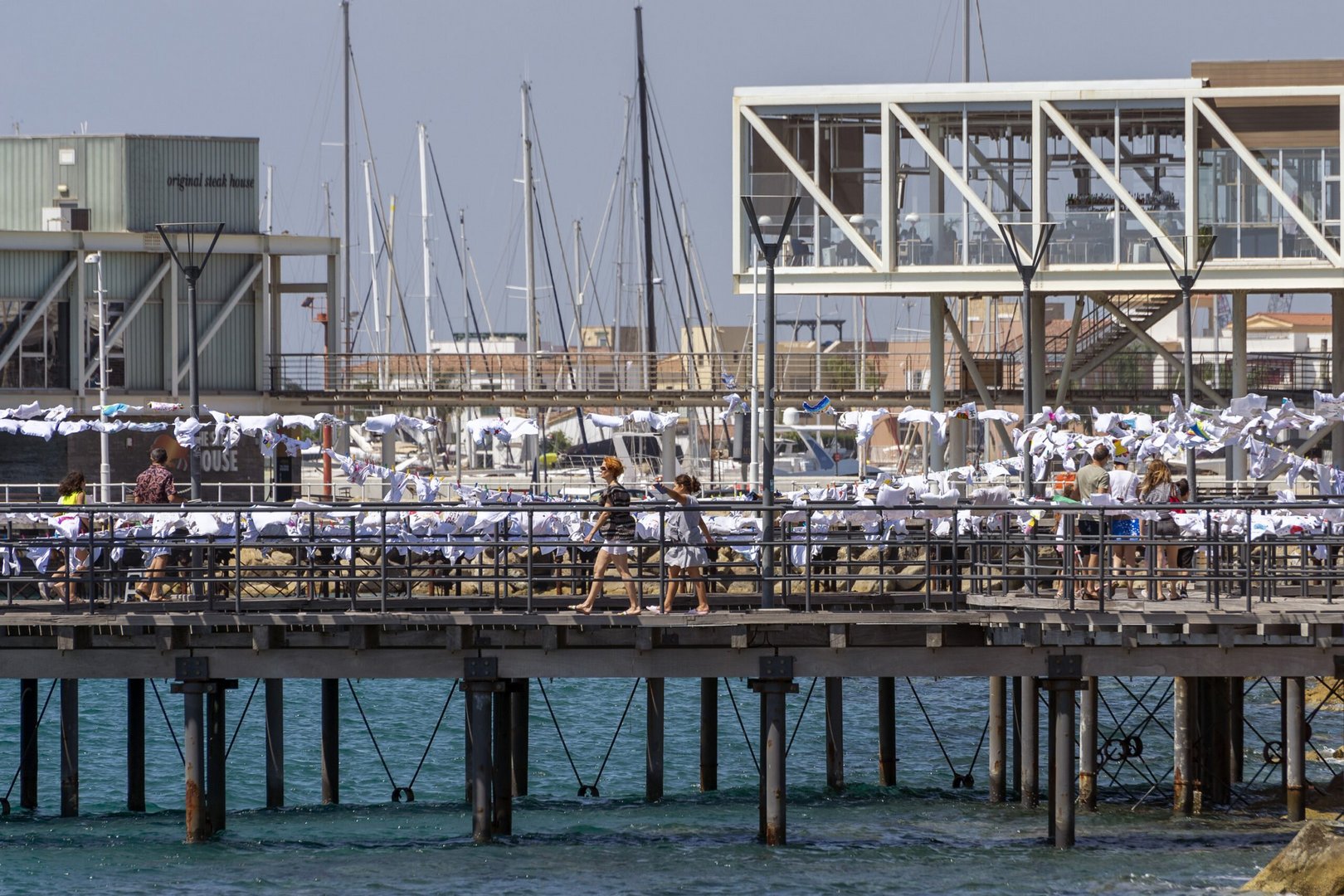 The initiative's aim, other than raising money for a good cause, was to teach children the value of volunteering and extending support, compassion and help for children facing health issues.
The initiative culminated in Saturday's intervention, called the 'clothesline of joy,' where pupils hung 2,300 t-shirts on a long clothesline along the Molos area in Limassol.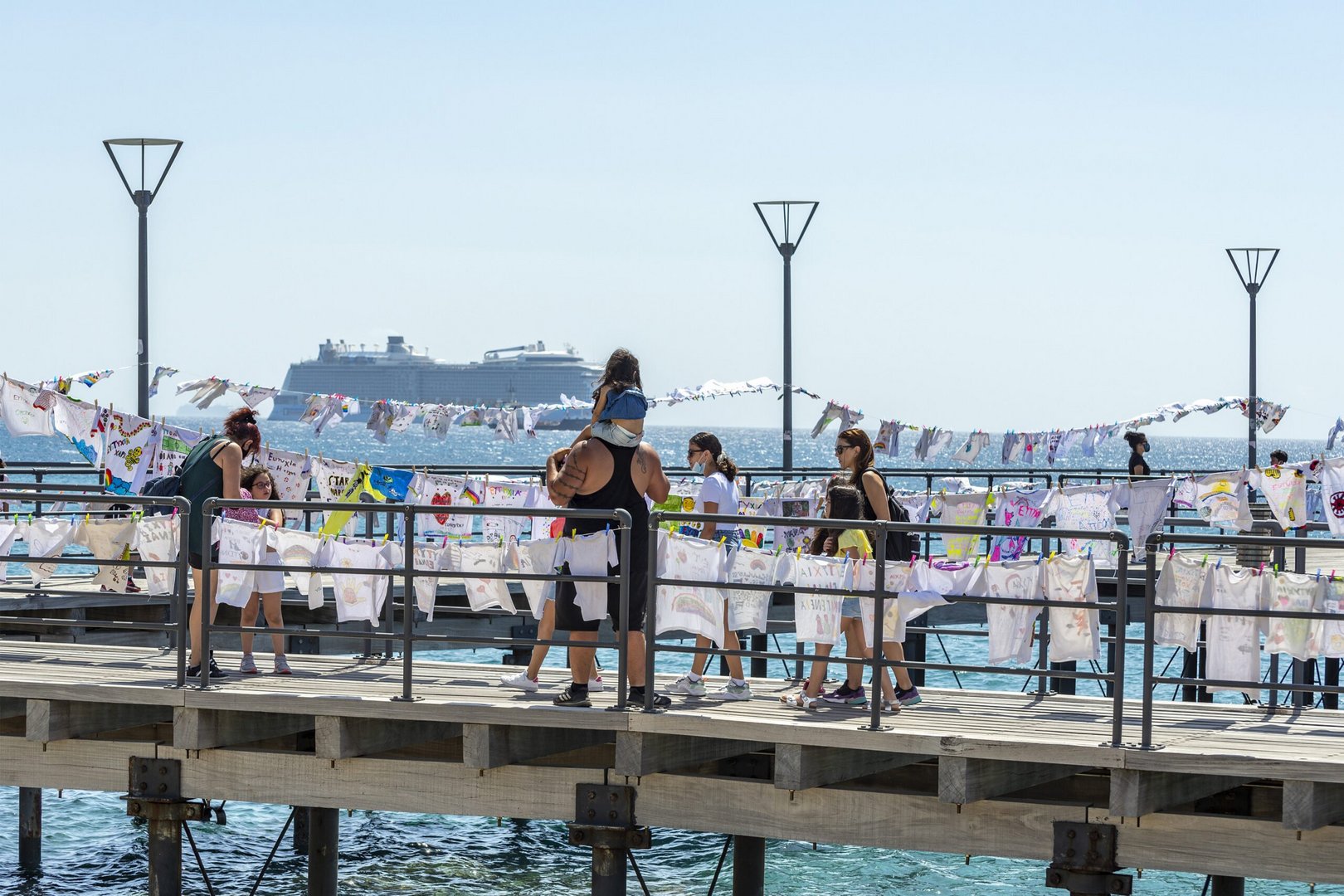 "Our children are sending a message of hope," Limassol mayor Nicos Nicolaides said in praise of the initiative, "and we are lucky they are better than we are".
During the event it was suggested that the initiative could be extended to cover the rest of Cyprus, and even Greece, to form the world's longest 'clothesline of joy'.