An interview with TheSoul Publishing COO Arthur Mamedov
Cutting-edge 3D technology, stop motion fun, live-action, quirky music videos, inspirational craft projects, and vibrant animation – leadership in all of this has brought TheSoul Publishing one billion social followers across Facebook, Instagram, TikTok, YouTube, Snap, and Pinterest.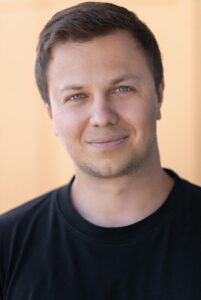 TheSoul Publishing's channel portfolio includes 5-Minute Crafts, Bright Side, 123 GO!, Avocado Couple, La La Life, Teen-Z and Slick Slime Sam. According to Tubular Labs February 2021 announcement, the company is at top of their charts of the most unique global viewers in 2020 (644 million, tied with The Walt Disney Company). The company's most popular channel, 5-Minute Crafts, is also a top-10 YouTube channel.
Throughout 2020, research shows consumers highly favoured short-form and positive videos, a boon for TheSoul Publishing and its light-hearted brand of content. Because of its engaging and irresistibly shareable appeal across a wide variety of audiences, TheSoul Publishing was able to effectively grow its audience footprint by hundreds of millions globally and expand across all major social media platforms, becoming a go-to online source for entertainment.
We asked COO Arthur Mamedov why did TheSoul Publishing bring its original approach to Cyprus?
"We first set up our offices in Kazan, Russia in 2003. The initial concept was to create a website about advertising for the digital marketing community — that's as niche as it gets. After some years, we saw an opportunity to broaden the audience by pivoting into digital entertainment, and we started posting fun articles, fun photos, memes and things around that. And the website took off, and gained a vast audience in Russia.
We then tried to scale the same model internationally, and we launched four localised versions of the websites in four languages, targeting the largest markets for advertising. So we launched Spanish, English, French and Portuguese versions. And these sites took off, we were seeing exponential growth."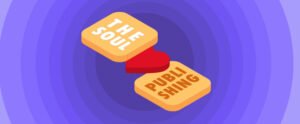 The founders of TheSoul Publishing took the business to Cyprus as part of the effort to scale the business across the globe.
"We came to Cyprus in 2016, when we started scaling the business internationally. We saw that Cyprus had enormous value to offer for growth: it is part of the EU, strategically located, has a diverse talent base and is an efficient economy.  We understood that there is demand for the type of product that we create which exceeded the business opportunity that we had in a single market by far. Around that same time, we launched our first video brand, 5-Minute Crafts, on Facebook.
Our Cyprus office was first established by two co-founders – who were also the first two company employees – and I then joined the team soon after. We started growing the international team from Cyprus, building in our senior leadership function.  And we drive that growth from our Cyprus talent base. Cyprus is part of the European Union, and this helps a lot to structure the business in a strong united market.
Although TheSoul Publishing deals with media and entertainment, the company is quite heavy on tech when it comes to managing remote teams and content production overall – this links it to the local IT scene, Mamedov points out.
"What we appreciate as a business is the current government focus on improving the competitiveness of Cyprus in the international IT arena, and the efficiency of the industry-level dialogue with the government."
Cyprus authorities embrace the importance of the IT industry and maintain a very useful and productive dialogue with us at the industry level. And I see eagerness from Cyprus to actually improve the competitiveness of jurisdiction on the global map.
We feel our story shows that Cyprus is already quite competitive as a jurisdiction. We have been able to build a team of very skilled senior talent, outstanding people, by both hiring domestically and bringing them to Cyprus from CIS, Europe, and other locations. Most of our recent teams are international. And they're very happy to come and live in Cyprus."
TheSoul Publishing chose Cyprus because it has a lot to offer.
"And this is why we have progressed from a team of three to a team of over 150 people in Limassol today. Cyprus offers quite a diverse talent base for us.
I would say that TheSoul Publishing is the best place in the country today for young creators, especially those who want to be in digital entertainment. And recruitment is manageable, because we're employing a lot of local bright talent in the Limassol studio. And we're very visible within that industry.
Where we cannot source local talent for specific skills, we're constantly bringing international talent to Cyprus to maintain growth momentum. So far, we've brought people from Europe, UK and China, the Middle East, and several other countries.
But a very large part of our organisation is remote; we number more than 2,000 and the team is located across 70 countries. About 80 per cent of those teams are completely remote. This was our structure long before Covid. We only use offices to either host content production teams who need to use studio and equipment as well as some management and senior personnel.
Most of the office space is used for studios, because we are filming constantly. We need to provide some facilities and some studio space and some equipment as well, which has become increasingly sophisticated as we evolve. We have filming crews, which would involve  videographers, actors, and some other specialists working from the studio spaces.
We find such talent is eager to come to Cyprus, especially after the pandemic and lockdowns. There's quite a craving for sun and sea."
Businesses like TheSoul Publishing also have a constant need to find software developers, but Mamedov says they aren't having trouble finding the ones they need.
"Most of our developers are remote, with a few based in Cyprus. They are in different countries, working from their own homes and offices."
One major obstacle is the issue of working with students. "One of the obstacles for us at the moment is that a lot of students are here on a student visa, which does not qualify them for employment – they are not allowed to combine studies with working in our company. We prefer to work with students and young people, offer training, and we hope to be able to do this in Cyprus at some point."
And what about the talent skilled in drama? The actors? Does Cyprus need a drama school?
"A full-scale school of drama is not necessary. Once a person is hired, we invest quite a bit in training. We are running our own schools for actors. So, once a person gets in, he/she goes through a sort of educational cycle. It would of course be useful to have local universities and the local ecosystem producing talent as well."