Police arrested three suspects and seized three pistols and 1.5 kilos of crystal meth during an operation in Limassol on Wednesday morning.
Officers raided six addresses and arrested two foreign men, 37 and 33, and a 29-year-old woman. A fourth suspect was being sought in connection with the case.
Police released a photo of the suspect later on Wednesday.
His name is Bahaa Aldin Aldayoub, 27, and he is from Syria, police said.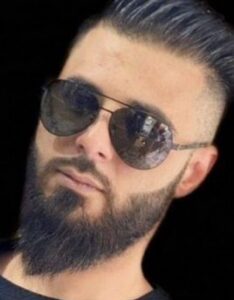 Limassol CID chief Lefteris Kyriacou said the force was acting on information that the suspects were members of a criminal group dealing in drugs and arms.
The drug squad said they found and seized three pistols and 128 rounds of ammunition, 1.5 kilos of crystal meth, and €78,500 in cash.
Anyone with information on the suspect's whereabouts should contact Limassol CID on 25805057 or the public hotline 1460 or their nearest police station.