Several members of a Cypriot firefighting unit in Greece, including one who was slightly injured on Tuesday, will be returning to the island after seven days, a fire service spokesman said.
Andreas Kettis said the member of the fire service had suffered a slight shin fracture during the unit's deployment on the island of Evia where huge fires were raging.
The firefighter was treated in hospital and discharged, and efforts were being made for his return to Cyprus "possibly tomorrow along with a number of civil defence members."
The civil defence volunteers were returning because of personal commitments, Kettis said.
"All members of the mission are in good health," he added.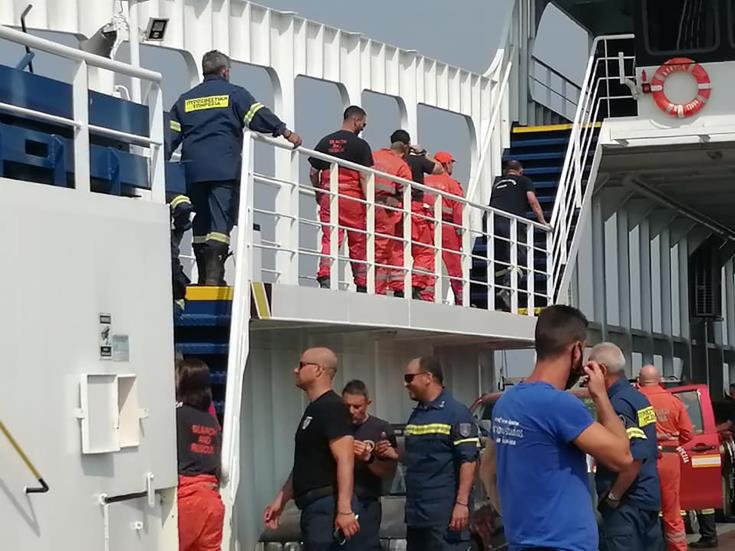 The Cypriot firefighting mission was deployed on Evia on Tuesday where huge fires raged for the eighth day.
Earlier, Kettis said the plan was to "operate in the semi-mountainous community of Galatsona of northern Evia, which is administratively part of the municipality of Istiaia-Edipsos."
Civil defence spokesperson Olivia Michaelidou said the situation on Evia was difficult.
She said the Cypriot unit were deployed in an area where access to the front was impossible and residents were trying to open a path using chainsaws for the firefighters to approach before the flames spread.
"The situation on Evia is very difficult because there is no access to the locations," she said.
Wildfires continued to rip through Evia on Tuesday, and residents were urged to flee to safety.
During the night, flames threatened Kamaria and Kastaniotissa, while at the same time the fire brigade was operating in Kamatriades and Kamaria. Flare-ups also continued to rage in Galatsona, Geraki, Agriovotano, Ellinika, near Artemisio, Asminio, and Pefki.
At dawn, two firefighting planes and two helicopters started dropping water in Ilia and Gortynia, while the ground forces of the fire brigade operating in the area consist of 313 firefighters with 101 vehicles and 15 teamss. There are also firefighters deployed through the European Civil Protection Mechanism, 35 firefighters with 14 vehicles from the Czech Republic and 21 firefighters from the United Kingdom.