The pioneer in digital transformation
At the end of March, 85.1 per cent of the number of transactions involving deposits, cash withdrawals, and transfers within and outside the Bank were carried out through digital channels
QuickPay reached a record number of users and transactions in April
Bank of Cyprus, the most innovative organisation in Cyprus, had announced its digital transformation plan long before the coronavirus pandemic, which affected the entire world and at the same time forced all citizens to adapt to a new way of living, communicating, and shopping.
Having deduced what the next day for the banking system will be since very early on, we launched the Bank's digital transformation programme in 2017, which is why the pandemic found us more prepared for the big change that was coming. At the same time, it forced us to accelerate processes in order to make our customers' lives easier and safer in all respects. After all, developing digital services and products that improve the customer experience is one of the pillars of our organisation's digital transformation programme.
It is with great satisfaction that we see the entire spectrum of the Cypriot economy evolving digitally and we are happy to help all our customers, businesses and individuals alike, to adapt to the new circumstances, offering them the best possible digital customer experience as they are at the centre of our planning.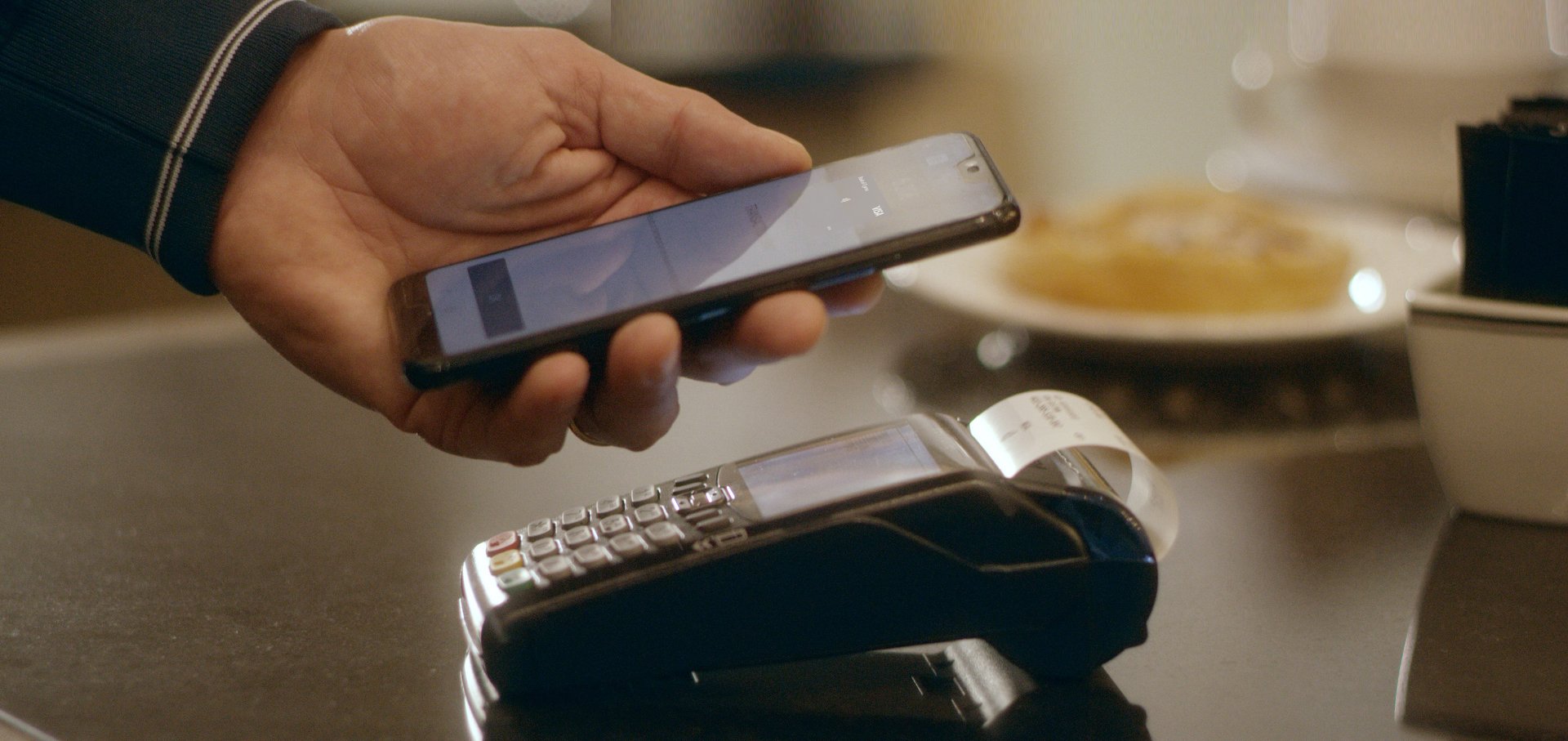 1bank, 1 digital world
The Bank of Cyprus' 1bank service is currently the largest branch of the BoC Group, and its users are constantly growing as even the most sceptical have become convinced of the convenience and security of the transactions. To illustrate, at the end of March 2021, 85.1 per cent of the number of transactions involving deposits, cash withdrawals, and transfers within and outside the Bank were carried out through digital channels (an increase of approximately 21 per cent from 64.6 per cent in September 2017, when the digital transformation programme was launched). In addition, 75.4 per cent of retail customers choose digital channels to carry out their transactions (an increase of approximately 16 per cent from 59.6 percent in September 2017). Without a doubt, 1bank is the Bank of today and tomorrow.
Through 1bank, our customers can do almost all their banking transactions themselves, from the comfort of their office or home, without hassle and with reduced fees or even completely free of charge. The solutions offered by 1bank are countless. From secure money transfer to account information, payment of transactions, access to accounts of other banks and so on.
It is also worth noting that at the end of March 2021, active users of the mobile banking app and active QuickPay users increased by 20 per cent and 73 per cent respectively on an annual basis. The highest number of QuickPay users so far was recorded in April 2021 with 99 thousand active users. Similarly, the highest number of QuickPay payments so far was also recorded in April 2021 with 257 thousand transactions. All these data demonstrate that Bank of Cyprus' digital channels and digital wallets are continuously gaining the trust of consumers for their transactions, digital or otherwise, and are now the undisputed tools for conducting transactions. Whether these involve simple day-to-day transactions in shops or business transactions of major importance.
Pay as you go
The days when consumers always had to worry about whether they picked up their wallet before leaving home are now gone. Now, everyone's wallet can be located wherever it suits them: in their pocket (revamped BoC vertical cards), in their phone (BOC Wallet, Apple Pay), on their arm (Garmin Pay, Fitbit Pay). The options offered by Bank of Cyprus are many and aim to cover as many customer preferences as possible with one main objective: convenience and security.
Customers are in control
The Bank's innovations are ongoing. As part of the effort to improve customer assimilation of the facilities available to them, a number of new features promoting self-service functions have been made available to subscribers through the mobile banking application. Indicatively, users are now able to view the data held on them by the Bank and update it in case of changes (KYC). In fact, in many cases, changes are made in real time without a member of the Bank's staff even having to review them. Such self-service functionalities have a dual purpose: convenience for our customers and, at the same time, reducing operational costs, with whatever this may entail in terms of charges. In addition, cardholders can now view their card PINs instantly and securely using biometric authentication. This is a feature which has proved to be very popular among the Bank's customers. Again, the benefit is twofold as it also helps to decrease costs, as card PINs are not being printed and are sent automatically. Instead, the cards are sent to the customer's address and (s)he can immediately retrieve the first PIN via the app without having to visit a branch.
Security is of utmost importance
Despite the rapid growth in digital transactions and our willingness to meet our customers' needs promptly, security has always been our top priority. It is an issue that cannot be compromised as it is widely acknowledged that online risks are constant and fraudsters always find new ways to deceive unsuspecting citizens. At the Bank of Cyprus, in order to address these risks and perfectly being aware of the new state of affairs, we are implementing a series of enhanced risk management and information security measures related to customer transactions. In addition, the Bank is increasingly utilizing more and more systems that help to detect fraud and prevent cyber-attacks. Training of both employees and customers on how to avoid behaviours that may ultimately result in data theft is ongoing.
As an example, card transaction verification has now been made more secure by replacing the SMS One Time Password sent until recently with secure Push Notifications. These notifications are sent through a secure channel and use biometric or password authentication to verify the customer's identity quickly and easily.