An exhibition of photographs at the Thalassa Museum in Ayia Napa on Monday night celebrated the island's beauty while driving home the urgent need to protect the sea from plastic pollution.
Organised by the Cyprus Sustainable Tourism Initiative (CSTI) in cooperation with the British High Commission, the deputy ministries of tourism and shipping and Ayia Napa Municipality, on the occasion of World Tourism Day, the exhibition aspired to raise awareness about the effects of plastic pollution and climate change on the environment.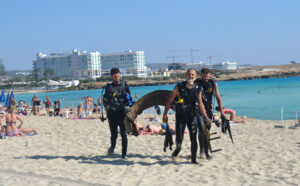 Entitled Plastic Pollution – another threat to the beauty of our sand and sea and key contributor to environmental degradation, it is part of the CSTI's Keep our Sand and Sea Plastic Free project that was launched in the wider Famagusta region in 2019 in a drive to cut consumption of single use plastic and to reduce the pollution of the sea.
Photos portray the natural beauties of the region, some of the main problems and the solutions offered by the project.
Speakers, including deputy minister of shipping, Vasilis Demetriades, British High Commissioner Stephen Lillie, Ayia Napa Mayor Christos Zannetou and CSTI chairman Philippos Drousiotis, noted that pollution threatens a key natural resource – the island's beaches and seas – and pose an environmental and public health risk that has to be addressed.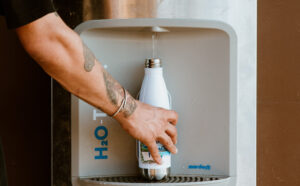 Reference was also made to the forthcoming COP26 climate conference that will be held in Glasgow in November with the participation of 190 world leaders in a fresh push for greater international cooperation to mitigate the repercussions of climate change.
The exhibition will now be turned into a travelling event to convey the message to as many people as possible.