The EU's mobility plan is determined to wean us off our cars. So, how is that going?
By Nick Theodoulou
The reign of cars appears to be over, at least that's what the EU plans say, but in practice Cypriots are mired in hours-long traffic jams – and the questions on everyone's minds are: What caused this and what's being done about it?
There is currently a fierce debate over whether the local authorities themselves may be making matters worse. Complaints are centred on whether the implementation of EU mobility plans which focus on a move away from car use are being forced through without first having the necessary infrastructure in place to facilitate the displacement of cars.
In Nicosia, for example, those plans have made getting into the centre of town – the old city – increasingly difficult. The narrowing of roads to widen pavements, the push towards pedestrianisation and the expansion of one-way systems are cutting drivers off from the main, direct routes into town, forcing them to make tortuous detours. The entry points from Limassol avenue and Ayios Andreas spring to mind.
As over 90 per cent of Cypriots opt for private car use – whether through choice or necessity – as their mode of transport, executive engineer at the department of public works Charis Christodoulou told the Sunday Mail that "we can't do miracles".
To be sure, the most recent figures from a 2019 Nicosia municipality report state that just three per cent of trips take place by public transport and 1.5 per cent by bicycle.
Assistant professor at the department of civil and environmental engineering at the University of Cyprus Dr Loukas Demetriou told the Sunday Mail that he is frustrated at the pace of change.
He said that if the number of people using the bus for their trips increased from three per cent to 15 per cent "we would experience a new city – the effect on traffic would be immense".
"That 15 per cent causes all the traffic jams, if we could manage to change that demand towards public transport then, as I said, it would be a new city," he told us.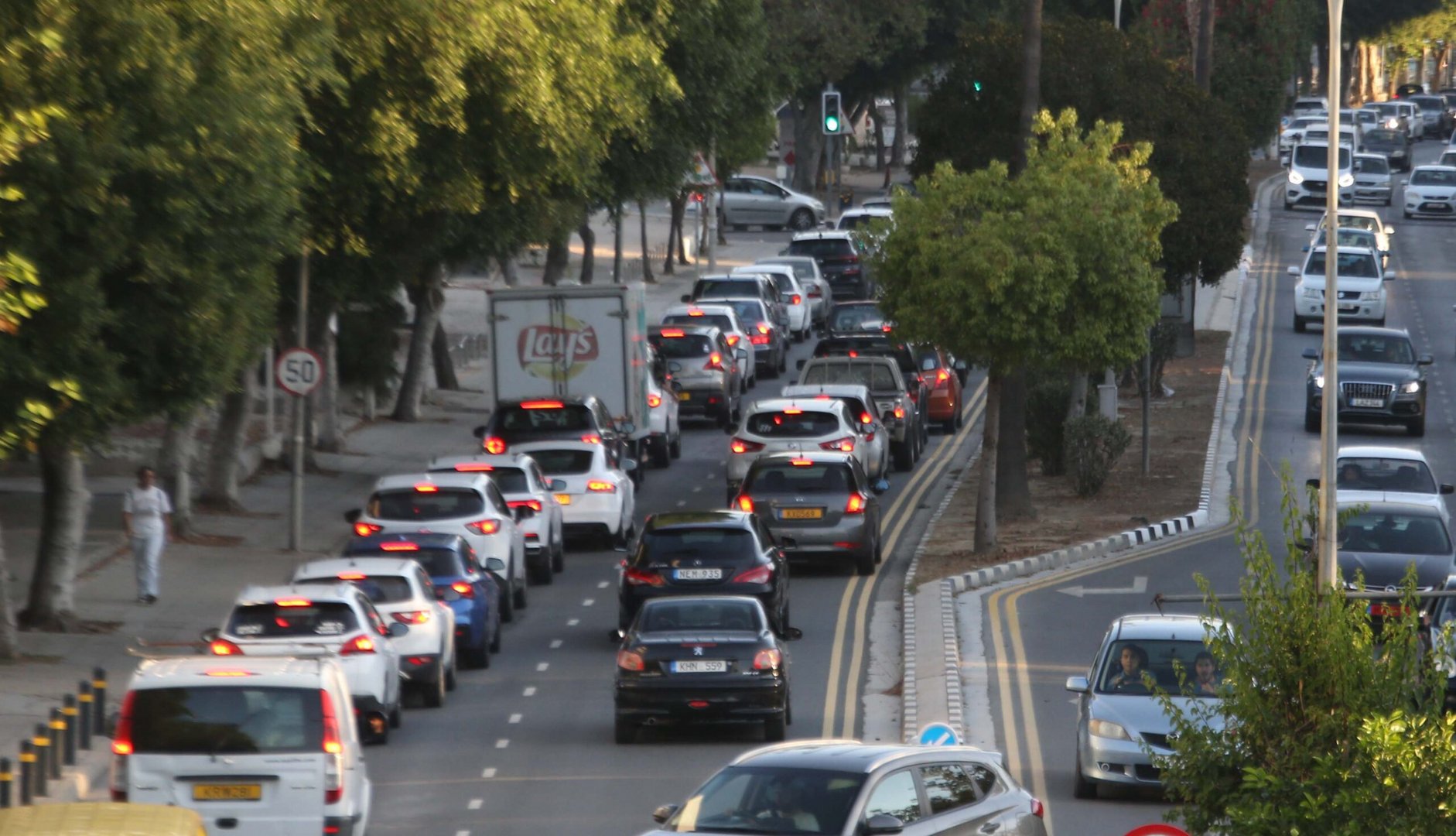 Christodoulou explained that the public works department is working on many fronts, "because the solution is a holistic one and this is the guiding principle of the infrastructure projects."
He detailed that the efforts taking place range from the more traditional brick and mortar expansion of pavements for pedestrians along with more modern tech – such as smartphone apps – to support public transport users, informing them as to when they can expect the next bus to arrive.
There are also projects such as the Nicosia orbital motorway which at a cost of €350m aims to provide an alternative route to enter the capital and connect various key hubs and neighbourhoods without causing bottlenecks.
Indeed, Nicosia mayor Constantinos Yiorkadjis has previously warned that there's no magic wand for tackling the congestion in the capital, noting in 2018 that there has been a four to 10 per cent increase in the circulation of vehicles in Nicosia between 2015 and 2018.
Other proposals have seen plans for a road to cut through Athalassa park in hopes of alleviating the burden on other main arteries, but such moves have pitted environmentalists against local officials and commuters from neighbourhoods further afield.
The road works are one prong in the approach to dealing with the heavy load but a solution which others says will just make matters worse.
The thinking goes that simply building more roads does not address underlying problem, that just too many people in Cyprus travel by car.
Just last week a Eurostat report showed that once again Cyprus ranks third for car ownership in the EU, with 645 cars per thousand inhabitants.
It is often argued that a main reason for Cyprus' dependence on cars is the poor state of public transport – or at least the perception of it, and efforts are underway to address this.
Nicosia municipality told the Sunday Mail that it has lobbied the government to make public transport free for two years.
They added that the municipality wants to see a greater frequency of busses making the rounds, an expansion of the bus timetable and to make it possible for people to go about their daily activities without a lengthy detour to Solomou bus station.
They have also called for stricter enforcement of fines for those parking on pavements, an offence which often neutralises the expansion of the areas for pedestrians and cyclists.
But at the moment, the outcome or implementation of these suggestions remains unclear.
As it stands, there's a dizzying array of announcements, proposals, projects, road works and opinions which for many are obscuring the vision for Cyprus' future connectivity.
"Is there a plan for the next 10-20 years? There is a significant change now in the mobility programmes throughout the world where they are moving towards 'active modes' – as we call it – meaning bicycles, pedestrians, scooters and so on," Demetriou said.
"There's also a major question over the public transit system, a year ago new contracts were signed, and we were anticipating a significant upgrade, but we haven't seen that happen yet," he said.
But what type of changes was Demetriou expecting, exactly?
"I was anticipating broad changes throughout the system, the network coverage, the bus stations themselves – that should be more practical with shade and benches, the timetables and possibly incentives," he told us.
Cyprus' bus stops have almost become symbolic of the lack of faith in the public transport system, with memes often making the rounds online: the standard metal pole in the pavement with a bus label at the top – making many wonder what unfortunate soul would wait for the bus without any protection from the baking sun or sloshing rain.
As evidenced by the congestion on the roads, many commuters would rather be stuck in the comfort of their cars than wait 20 minutes at a 'bus stop' with no bench or shelter available.
Promises have been made however that Cyprus will 'soon' get EU-standard bus stops, as cabinet in 2020 approved the installation of thousands of new bus stops – a project estimated to cost €35 million and to take place over five years.
There are fears however that the 4,962 bus stops that are planned to be either installed or upgraded may suffer a similar fate as those of many other projects, plagued by delays and deferment.
"The global practice is that you offer good services and then people will react positively to that, we cannot wait until a crowd of people gather around bus stops and then upgrade the infrastructure – that will never happen," Demetriou said.
Chances are however that all this talk of buses may have put off most of the readers – since as the figures show only three per cent use public transport – but there are wider implications of the push for buses, which conversely means a push away from cars.
To return to Nicosia and the key road networks that are becoming narrower, while the pavements are ballooning in size.
That they are becoming harder to navigate for cars is part of the stated aim of current plans.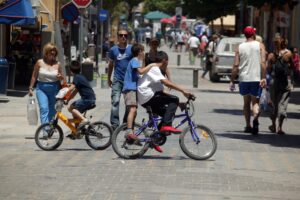 Nicosia mayor Constantinos Yiorkadjis told the Sunday Mail that roads are becoming narrower to restrict cars from speeding, as is the formula in many major European cities.
There are also a series of main road networks in the capital which have become one-way streets – namely Kallipoleos – which has exacerbated the struggle of those trying to get into the city centre.
One source within the municipality complained that: "The mobility scheme, which has support from environmentalists, is encouraged in all EU member states, but they have reliable public transport that people can use to get round."
Put simply, car users in other counties have alternatives. There are concerns that hampering car users in Cyprus without first adequately supporting other modes of transport will simply make matters worse: People will continue using their cars on roads that are ever more difficult to navigate.
The municipality source said that there are proposals of denying access to even more cars in the city centre – at Regina Street and the road from Ochi roundabout to Eleftheria Square at the weekends.
He said that the move appears to favour those living outside of the city centre who visit on the weekends, without taking into consideration those who live and work near the central hub.
"People from the suburbs are happy to walk with their families in the centre of town during weekends. But they have no experience of the traffic congestion that people that live and work in the centre of town experience every day and which the narrowing of roads as part of the mobility scheme is making more acute," he said.
Others have reasoned however that the pedestrianisation of Ledra Street – yes, cars used to drive down the length of it – proves the success of providing pedestrians with greater freedoms.
Another issue are the expectations people have.
"The dream in Cyprus is to have a mansion outside of the city, to have two or three cars and travel to and from work in a Mercedes, that dream and that vision may not be a viable pattern anymore," Demetriou said.