The government said Wednesday it intends to temporarily support farmers stricken by the massive spike in the price of animal feed, which along with other factors is expected to lead to price hikes in foods across the board, described by farmers and businesses as a coming tsunami for consumers.
Agriculture Minister Costas Kadis met with the delegations of farming organisations on Wednesday afternoon to discuss the animal feed crisis, which threatens to put some farmers out of business. with support plans expected to be finalised in the next few days.
"As regards the dramatic rise in the prices of raw materials for animal feed, which is observed on a global scale, and has impacted Cypriot livestock farming in recent months, a detailed presentation of the current situation took place and the government's intention to provide temporary support was stressed," a written statement from the ministry said.
Concerning the grain supply, the meeting heard that the necessary quantities existed to cover the needs of all productive animals in the country.
It was decided to immediately launch the process of building reserves, aiming at traders amassing a stock of four per cent by March 1, 2022.
"Until the reserves are amassed, ministry inspectors will be carrying out frequent checks to ensure the smooth supply and provision of grains to all livestock farmers."
Earlier, President Nicos Anastasiades described the excessive price hikes as a global phenomenon.
Agricultural organisations have warned that if grain supplies could not be secured soon, it would only be a matter of days before people began to feel the effects of the shortage on the market and the domino effect it would create on the prices of bread, cheese, milk and eggs.
The Cyprus Chambers of Commerce and Industry (Keve) also chimed in, warning that as much as companies want to absorb some of the increases to keep prices at a level that people can purchase them, "they cannot, and they will inevitably pass them on to the price of the final product," the organisation's general-secretary Marios Tsiakkis said.
Tsiakkis told CNA that the increases were coming from all directions.
"We will see increases and the consumer will pay for them because there is no other option," he said.
Some people, he added, will find it difficult to be able to buy all the products they are used to. Purchasing power will fall when certain products become more expensive "and people will be deprived of goods and services that they enjoyed in the past".
He also warned that there would be requests for salary increases, "something that will be very difficult for everyone".
"Products are more expensive, sales are falling, and the cost to businesses will put them in deeper trouble," Tsiakkis said. "Many are financially depleted because of the pandemic and all these increases are coming at a very bad time."
"We hope that the operation of the global markets will normalise and that production capacity will increase so that the prices of products will gradually deflate," he added.
Farmers and producers have been in meetings in recent weeks as regards the cost of animal feed and other grains to express their growing concerns resulting from various breakdowns in the global food supply chains, including transportation, fuel costs, climate change, rising inflation and other disruptions.
Speaking to CNA, the general-secretary of the Union of Cypriot Farmers (EKA) Panikos Hambas said Cyprus should have foreseen the problems that were coming. "There was years ago, since 1949, the Grains Commission, which despite the problems that were created, had strategic reserves," he said.
The Grains Commission, which was axed last year, was the organisation negotiating for grain imports on the commodities market and also ensured Cyprus bought at best prices. Farmers are now at the mercy of the open market, which has seen prices skyrocket over the past 12 months or so.
Hambas said the state was to implement a new law passed seven months ago providing for the securing of reserves for the country through the agriculture ministry but had failed to do so.
"The legislation for strategic reserves was not implemented," he said. "Cyprus ran out of grain, resulting in an upward price rally and not only that but also a shortage of grain," he added.
Hambas said that on Tuesday night at a gathering in Potamia, which was massive, he said, several farmers were angry that they had no grain and that their animals were malnourished, which would mean bad quality dairy and meat on the market.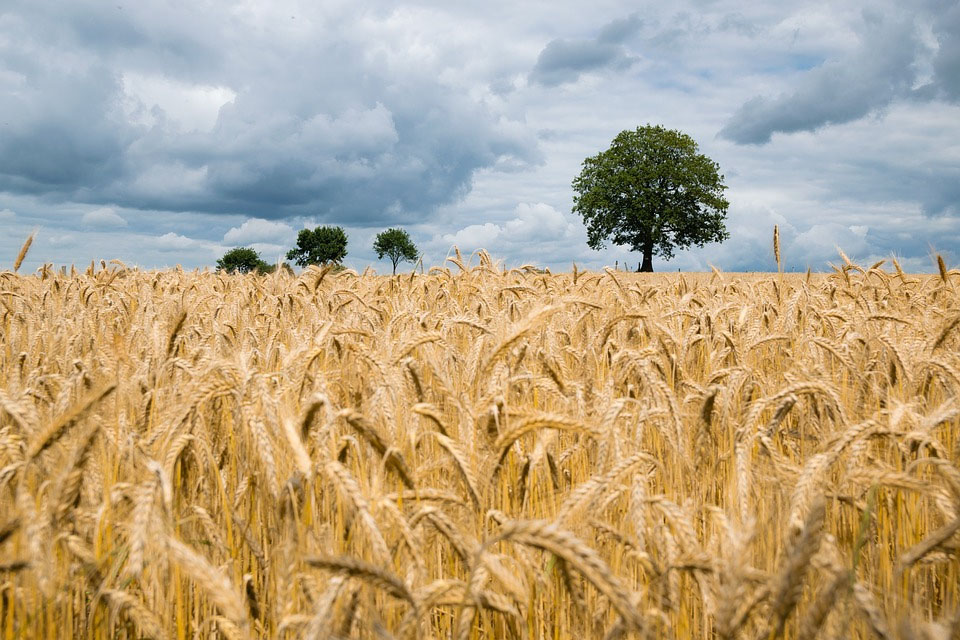 "A domino effect of increases will be created in all products, milk products, bread, halloumi, raw milk and so on," he said. "If we cannot secure consignments of grain at manageable prices, there will be a big tsunami of food increases and the government and the state will have to deal with the consumers."
The general-secretary of Panagrotikos, Tassos Giapanis, in statements at parliament, on Tuesday, said it was a fact that at the moment there was a domino effect from increases in international prices of raw materials, electricity, animal feed, cereals, "which as we know operates like an international stock market". Giapanis said he knows of at least three pig farms having to close.
"We as agricultural organisations have already raised the issue. We believe that the state must intervene immediately. The increase and the lack of these feeds means an increase in costs, it means a lack of raw materials such as milk, so there will be an increase in the prices of the final products, whether it is called halloumi, bread or flour. We consider that these increases are unfortunately a matter of days," he said.
Reports suggested some grain shipments were due in the coming weeks, but the agricultural organisations say that does not solve the longer-term issue.
The cost of animal feed has risen 50 per cent while wheat, has gone up around 30 per cent, impacting the price of bread and pasta. The hikes will have a knock-on effect on milk, cheese, eggs and meat. Bread and pasta are expected to rise 15-20 per cent, cereals 20 per cent, flour 11 per cent. coffee 7 per cent, and LPG gas bottles 10 per cent.
Domestic production of grains was also down this year due to the weather.
According to information, the price of durum wheat, went from €350 per tonne in September 2020 to €450 per tonne a year later. The price of maize in September 2020 was €187 per tonne and in September 2021 it reached €284 per tonne. The same applies to other grains and cereals and to sugar and sunflower crops, pushing up the price of vegetable oils as well. Coffee prices have also hiked due to frost in Brazil and other supply factors.
In September, under the category of housing, water supply, electricity and gas, prices rose 14 per cent, transport by 11.5 per cent and food and non-alcoholic beverages 1.47 per cent. Overall inflation was also up in September.
The agriculture ministry was considering support measures, mainly for sheep and goat farmers, in order to give the market time to adapt as there was also an issue of whether halloumi export quotas could be met. Farmers expect the issues to be long-term.
Eighteen EU agriculture ministers on Tuesday submitted proposals to the Commission for support to help mitigate the growing crisis.
Agriculture Minister Costas Kadis, on his way to the climate conference, said on Wednesday said support for farmers was also discussed at the most recent cabinet meeting. He also referred to the proposal to the commission saying: "We managed to get something from the Commission as a decision, that is, to allow the possibility for aid for a short period of time. They will let us know in the coming days."