The European Day of Justice, celebrated every year on October 25, has been chosen by law firm Harris Kyriakides as the starting point for celebrations to mark 45 years of successful operation.
Remaining committed to the integrity required by the legal profession, and in full relevance to European and international practices, Harris Kyriakides remains true to the principles they follow, placing them at the top of law firms in Cyprus.
Lawyers at the pan-European level today, the firm plays a key role in enforcing the rule of law by protecting citizens' rights. However, they are increasingly faced with threats, surveillance and obstacles by the executive powers in the exercise of their vocation. Harris Kyriakides partners are working daily in the legal environment to emphasise the need for lawyers to have the freedom to practise their profession under the protection of the rule of law at a European level, and especially in Cyprus.
Harris Kyriakides started operating in Larnaca in the autumn of 1976 and today has grown into one of the largest law firms in Cyprus. With offices in Nicosia, Larnaca, Limassol and Paralimni, as well as a presence in Paphos, and helmed by 12 partners, 30 lawyers and over 60 professionals, it provides services on a departmental basis covering specific areas of law. In celebration of its 45th anniversary, the firm will launch a series of activities and publications that will present Harris Kyriakides' long and successful professional course.
"We are proud to celebrate this year 45 years of successful operations," said firm founder Harris Kyriakides. "We humbly started our journey and continue to invest in the dynamic forces and prospects of the new generation. With professionalism, an open culture of transparency, cooperation, flexibility and adaptability, we are always by the side of our customers and those who need our services.
"We follow a culture of inclusion without any form of discrimination," he continued "and all team members can bring their skills, abilities, passion, talent and voices to the table.
"With our tools and people, we are the destination for customers seeking quality service providing solutions, advice and expertise in every field. Celebrating our 45 years, we move forward, using as a compass the experience and the know-how we have developed from the day we began our operations."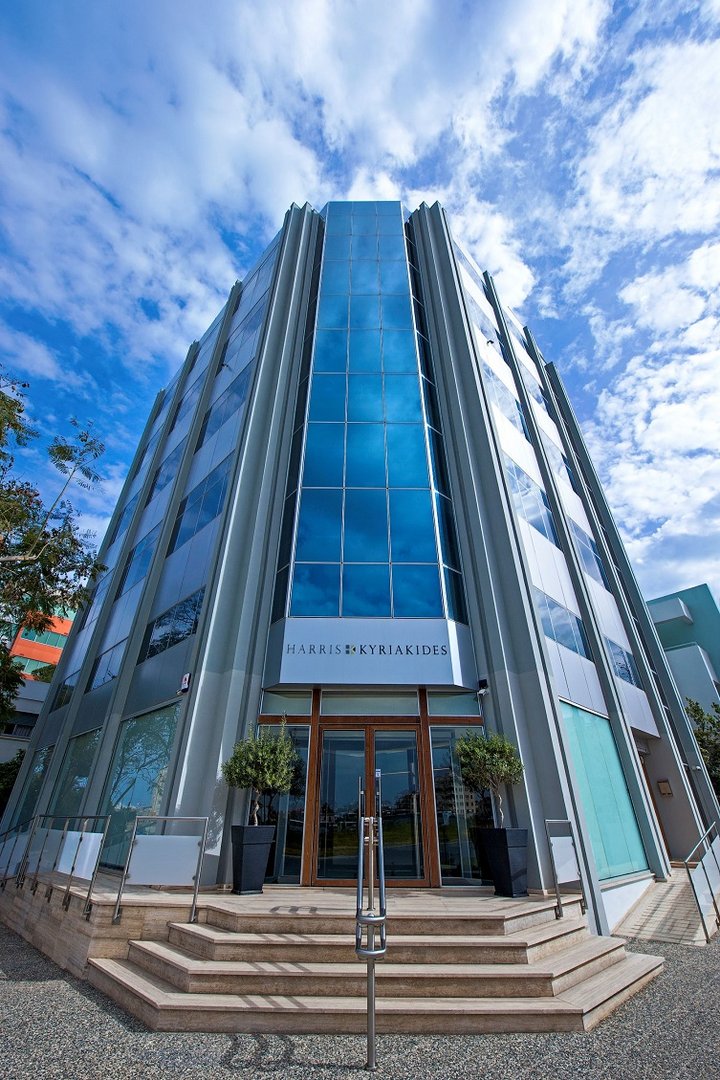 Harris Kyriakides' areas of expertise include:
Banking and finance,
Administrative and public law,
Dispute resolution,
Corporate and commercial advisory,
Real estate,
Insurance and personal injury,
Data protection and cyber law,
Competition,
Criminal law,
Extraditions and European arrest warrants,
Procurement and regulatory,
Debt collection,
Employment,
Intellectual Property,
Shipping and aviation,
Tax Litigation,
Anti-corruption and AML
Sanctions
Blockchain
Private client (trusts, funds, estate, matrimonial).
Justice Day aims to bring citizens closer to justice, to inform them of their rights, to promote the actions of the Council of Europe and the European Commission on the issue of justice through the simulation of procedures and information campaigns in the countries of Europe.
Thanks to its new ideas, new practices and new services, Harris Kyriakides is constantly evolving and fully in line with developments in law across the globe.
With a clientele that includes large companies in Cyprus and abroad, Harris Kyriakides has cultivated, in its 45 years of operation, a deep relationship with its customers. It is noteworthy that there are companies, organisations, institutions and professionals who consistently and timelessly trust the firm.
Meanwhile, the company remains close to the local community with programmes that provide access to justice, through pro-bono legal advice and services to organisations, individuals and groups in need of legal representation and unable to respond financially.
Additionally, in collaboration with institutions and organisations, the firm organises or participates in discussions about the future of Cyprus, think tanks and conferences to maintain direct contact with the public and with businesses.
Since its establishment in 1976, a lot has changed in Cyprus, but also at the firm itself. What has remained constant, however, is its effort to serve the needs and defend the interests of its customers in the context of local and European legislation.
Ultimately, in recognising the role that law firms play in defending the rule of law in Europe, Harris Kyriakides will continue to contribute to the promotion of justice, both in Cyprus and internationally.