A subsidy scheme for electric vehicles is set for approval next month, but how feasible is going electric?
By Evie Andreou
News that the government intends to relaunch a subsidy scheme to purchase electric and plug-in hybrid vehicles has renewed the debate over the cost of the vehicles, charging logistics and whether they offer true environmental benefits when virtually all of Cyprus' electricity is produced by oil.
With conventional fossil-fuel vehicles being gradually phased out, industry insiders say a holistic range of support measures are vital to support the use of environment-friendly vehicles.
A €7 million car scrappage scheme that will subsidise the purchase of electric and plug-in hybrid electric vehicles (PHEVs) is currently being prepared and is expected to be submitted to cabinet for approval at the beginning of December.
The scheme will subsidise the purchase of an electric car with the optional scrappage of the owner's old car which must be over a certain age (12 or 15 years – the details have not been finalised yet). The scheme also provides for the purchase of a used electric car up to two of three years old, or the scrappage of an old car and purchase of a PHEV.
Reports have said the subsidy would be €9,000 for the purchase of an electric car and an additional €1,000 for scrapping an old conventional one but the transport ministry would not confirm this, saying the details are still not final, while the cabinet might make changes to the proposal.
The scheme is part of the government's goal for electric cars to make up one fourth of newly registered vehicles by 2030.
Transport Minister Yiannis Karousos said in July that 201 such vehicles had been registered so far this year.
In 2020, 77 new electric vehicles were registered. The goal is to have around 1,000 next year, including cars, motorcycles and electric bicycles, to gradually reach 36,000 in total by 2030. The goal also includes replacing all motorcycles used in the public sector with electric ones by 2023.
The ministry plans on introducing more schemes for the purchase of electric bicycles, motorcycles, buses, commercial vehicles, taxis, vehicles for disabled persons and large families.
An original car scrappage scheme to promote electric vehicles had to be abandoned in mid-2020 because of the economic impact of the coronavirus on the state budget. According to Christos Papamichael, advisor associate to the transport minister, the ministry had received around 1,000 applications at the time.
An important part of the new scheme is that it includes second-hand electric cars.
"After speaking with importers, it emerged it would not be possible for factories to manufacture and deliver a large number of vehicles within the next year, which would mean not meeting the goals set," Papamichael told the Sunday Mail.
Subsidising the cost of a used electric car will perhaps give those on lower incomes the chance to purchase one. New vehicles are out of reach for many, with the smallest electric car models starting at around €26,000.
According to the pricelists of their importers, a Fiat 500e starts from €26,500 and a Volkswagen ID.3 which is also considered to be in the compact category but roomier, starts from €34,500. Medium sized ones such as the Hyundai Kona start from €33,900. The Nissan Leaf's starting price is €34,500. The Mercedes Benz EQC (N293) which is branded as a 'luxury SUV', starts from €67,000. The Audi e-tron can be found from €78,000.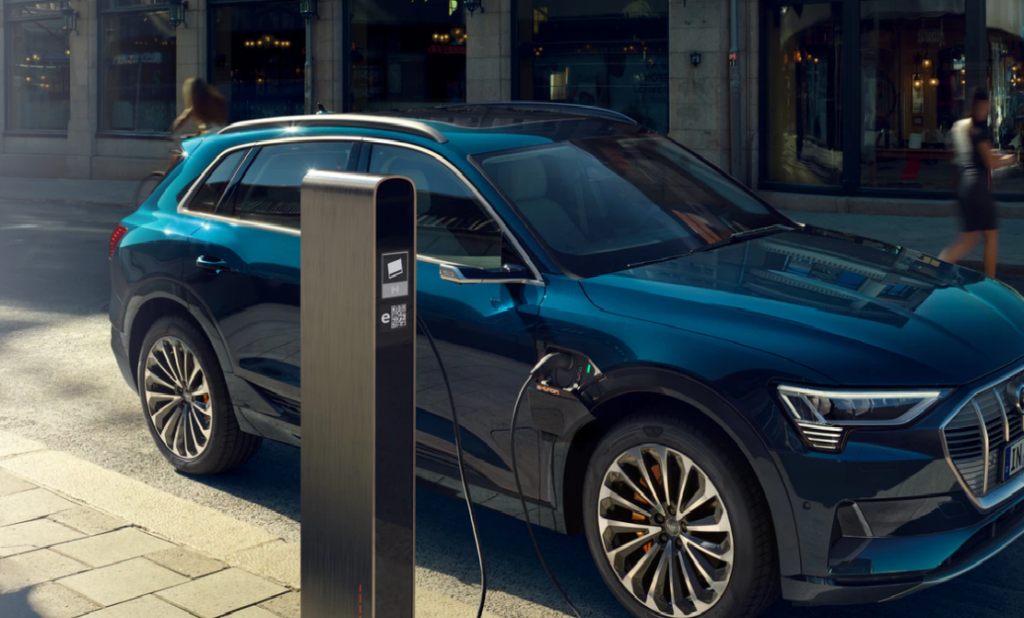 As regards PHEVs, a Renault Captur starts from €28,000, the Jeep Renegade from €36,900 and the Toyota Rav4 from €50,200. Prices vary of course, depending on size, model, battery range and other features.
Though electric vehicles cost more, there are cost benefits in the long run, according to Dickran Ouzounian, managing director of Toyota Cyprus and member of the Motor Vehicles Importers Association.
He said it currently costs around €15 to charge a vehicle for a 450-kilometre range since electricity prices in Cyprus are high and there is no off-peak charging rate as in other countries. Conventional cars, however, might need between €25 and €30 in fuel for the same distance, he said.
He also referred to low cost of ownership since electric vehicles don't have an engine like conventional ones that require service and repairs.
"Manufacturers started from bigger cars, that are inevitably more expensive because their range is bigger," Ouzounian told the Sunday Mail, explaining they have bigger batteries.
Owners of electric vehicles do, however, have a large cost for end of life for battery and cars.
"Batteries are very harmful to the environment and need to be recycled properly," he said, adding that they can be recycled for reuse in vehicles or for use in other industries.
Addressing concerns about battery life, he said all manufacturers offer good warranty of up to seven to eight years, while Toyota offers up to 10 on theirs.
"But they rarely ever break down," Ouzounian said.
"We have been selling hybrid cars for the past 25 years, they are the most trustworthy cars."
Ouzounian said the hybrid technology is a very good option as vehicles run on electric mode for a substantial amount of time and are more affordable than electric ones. He admitted, however, that plug-in hybrid cars are more expensive because they have two power trains: conventional engine and batteries.
He said that the plug-in hybrid technology, which is the next stage of the hybrid technology, allows people to have an electric car "without any compromises".
It has a conventional engine and bigger electric batteries than hybrid cars, he said. Vehicles operate up to 70 to 80 kilometres on electric mode and when the battery runs out, it switches to the hybrid mode with low emissions. "When you go home you can charge it again," he said.
Ouzounian has observed a shift in people's preferences as more consumers prefer to buy a hybrid car. He said 75 per cent of the vehicles they sell at the dealership are hybrid.
"It means people are beginning to realise the benefits," he said.
All well and good for hybrid cars, but for full electric cars the lack of charging stations is a major issue, most especially in remote areas.
"I think they are putting the cart before the horse," Rosie Charalambous, the Cyprus Mail's motoring correspondent said.
For many people to take up electric cars, she said, the necessary infrastructure to support it is necessary.
"We lack charging stations all over the island," she said, adding that it was important to install them on motorways and several areas in all districts.
Ouzounian agrees, saying Cyprus is still "an immature market" on this issue.
"People thinking of buying electric vehicles need to know their needs," he said. They must think about their lifestyle and possibly make changes as regards travel if they are used to taking road trips to remote areas under present circumstances.
"You need to plan your journey and keep in mind that an electric car's range depends on its use, on weather conditions, if the air conditioning system works to the full for example, how many passengers it carries," he said. He said these are variables that drain the battery and shorten its range.
Currently, there are just 28 charging stations in public areas, installed by the electricity authority (EAC).
"We have another four under construction, and they are expected to be up and running soon," Demetris Nathanael of the EAC said. The EAC plans to start procedures to install another 10 next year.
The transport ministry has announced that it plans on installing around 1,000 charging stations by 2026 outside public buildings, private businesses, hospitals, local authorities and 40 fast-charging stations on motorways and public spaces.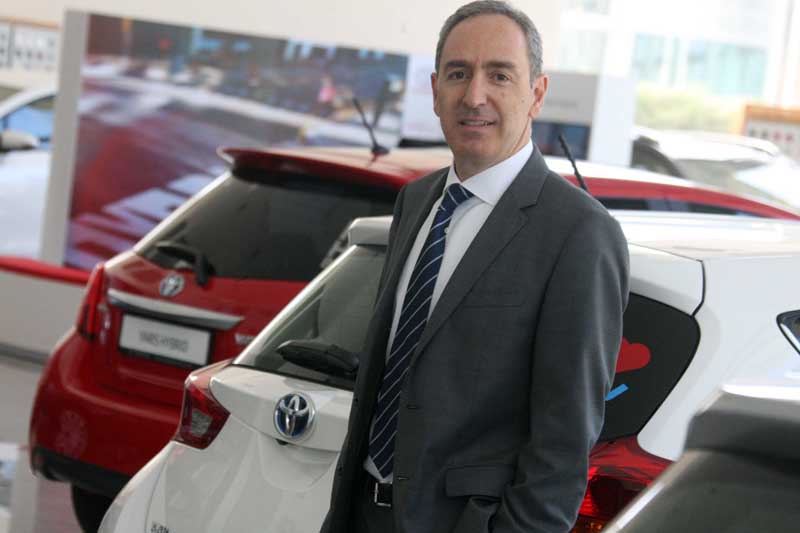 But even when the charging issue gets sorted, there remains one massive hurdle in Cyprus' fight to reduce emissions from vehicles. How environmentally friendly can electric cars be when so much of our electricity is still produced by mazut or heavy fuel oil?
"We are gradually trying to change this tendency," a spokesperson with the energy ministry told the Sunday Mail. The ministry, she said, is working towards the transition to green energy.
First, the ministry is working on a scheme for subsidising owners of electric and PHEVs to install a photovoltaic system and a wall outlet for charging their vehicles at home. This will run in tandem with the transport ministry's scheme to purchase the vehicles. Eligible will be those who already own one or will get one through the upcoming transport ministry's scheme.
According to data by the energy ministry, the contribution of renewable sources (RES) to the total energy consumption this year has reached 17 per cent, which has exceeded by 30 per cent the initial goal of 13 per cent for 2021. The ministry also recorded a 113 per cent increase in the RES for energy consumption compared with 2014.
But what lies ahead?
Diesel and petrol cars are obviously on their way out.
"Hybrids, plug-in hybrids, electric cars are here to stay for at least 10 to 15 years," Ouzounian said. After that, he said hydrogen vehicles that emit water will start to rise in the market.
Some companies have already started to introduce hydrogen cars, though their widespread use in Cyprus and elsewhere would require a massive fuelling infrastructure, he added.
"The future is hydrogen," Ouzounian said.