'Tis (nearly) the season to be jolly and an upcoming art exhibition to open soon in Paphos, arrives with a festive mood indeed. The Cyprus College of Art in Lemba village is presenting its Christmas exhibition JollyMerry 21, this December 3-5 with participating artists from abroad and Cyprus.
The show takes its title from the poem The Computer's First Christmas Card by the Scottish poet Edwin Morgan, a pioneer of the methodology of concrete poetry, who once claimed you can write a poem which is formally strange and involves very careful plotting of letters and space, but nevertheless, it is a poem, with ideas and history and human feeling. In Morgan's poem, a computer attempts to write holiday wishes but things get messy along the way and ends up with a random assortment of words that could sound just about festive, "merryholly, happyjolly, jollyjelly, jellybelly" and so on.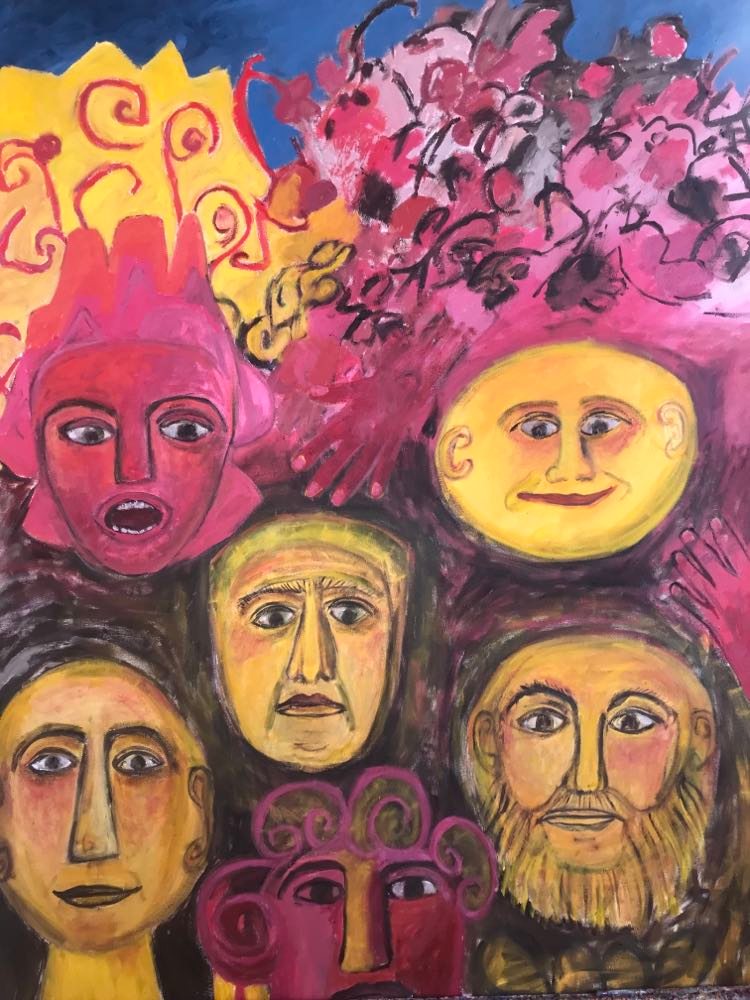 Inspired by the poem, artists from the UK and Cyprus from a variety of creative backgrounds come together to take part in the Cyprus College of Art Christmas exhibition. Curated by the director of the Cyprus College of Art, Margaret Paraskos, and assisted by architect and artist, Emilio Koutsoftides, the exhibition showcases work which explores a diverse set of themes and methodologies from eleven individual artistic practices including those of Paraskos and Koutsoftides.
JollyMerry 21 is a celebration of the legacy of the Cyprus College of Art founded by the artist Stass Paraskos in 1969 and a reflection of its history and the thousands of artists that have passed through over the years creating work inspired by Cyprus.
The exhibition welcomes the artists George Morgan, David Webb, Nadia Peters and Cheryl Newman yet also includes a group of four artists from the Turps Painting School, Siobhan McAuley, Lottie Stoddart, Michael Coppelov, Oliver Mulvihill and Nell Nicholas, a graduate from the City and Guilds, London. The five artists have participated in a one-month Art Residency funded by the Erasmus+ scheme.
The Cyprus College of Art has been running these placements in partnership with Grampus Heritage for the past 20 years bringing artists at the early stages of their career to explore and create a new body of work that can be developed further within their own practices.
Next week, eleven artists come together to display their work in Lempa village, Paphos in a JollyMerry exhibition.
JollyMerry 21
Group art exhibition. December 3-5. Cyprus College of Art, Lempa village, Paphos. Opening night: 6pm-9pm. Other days: 10am-1pm and 2pm-7pm. Tel: 99-225331