In the latest edition of Cyprus 4.0, Paul Lambis discusses Research and Innovation with Dr. Panayiotis Philimis, President of Cyprus Association of Research and Innovation Enterprises (CARIE), and Founder and CEO of CyRIC and Gravity Ventures Incubator
CARIE: Cyprus Association of Research and Innovation Enterprises
The Cyprus Association of Research and Innovation Enterprises (CARIE) represents the interests of all Cypriot enterprises engaged in scientific and technological research and development of innovative products and services and promotes actions to strengthen the competitiveness of its members. Founded in 2010, CARIE is affiliated with the Cyprus Chamber of Commerce and Industry (CCCI) and is actively participating in European Executive Committee Organisations such as the European Association of Research Technology Organisations (EARTO).
What are the founding drivers of this unique association?
"The main objectives of CARIE is to promote the common interests of Cypriot companies in the research and innovation sector, in collaboration with the government and other institutions for the development and promotion of scientific and technological research and innovation, cooperation with the competent bodies in the formulation of a National Strategy for the promotion of research and innovation in enterprises, and to plan support programmes designed to promote research and innovation in enterprises, specifically tailored to the needs of Cypriot SMEs to increase their competitiveness in Cyprus and International markets."
CARIE plays an instrumental role in promoting industrial R&D and Innovation in Cyprus. How has the platform contributed to the development and transfer of science and technology to the benefit of the economy and society?
"CARIE has played an instrumental role in the evolution of the research and innovation ecosystem in the island and cooperates with relevant national authorities for the formulation of national research and innovation strategic priorities, and measures providing financial and other support to research and innovation enterprises, which has led to the development of infrastructures and increase of the number of researcher's jobs in enterprises for the development of technologically advanced products. Several of our members export technology products at global markets successfully. Our members are the most active SMEs in the European research and innovation competitive funding programmes, ranked first in EU with a 40% share of SMEs in the country's R&I budget.
Today, Europe's innovation ecosystems are being tested by extreme circumstances. What are the current challenges, and how have companies acted accordingly?
"The national and global lockdowns imposed during the pandemic had an adverse impact on businesses and the economy. Transitioning to remote work took place at the start of the pandemic; companies have had to come up with creative solutions to maintain a cohesive culture to overcome key challenges such as remote work. Moreover, disruptions in production and supply chains, keeping existing customers, and accessing startup and growth financing are some of the current challenges.
Several technologies emerged during the pandemic that will have a lasting impact on how we live and work while new technologies developed by innovative companies have proved critical in combating COVID-19. Biotechnology, for example, has been used to identify the virus and test infection, and through broadband technologies, employees have been able to connect while in physical isolation, facilitating business continuity."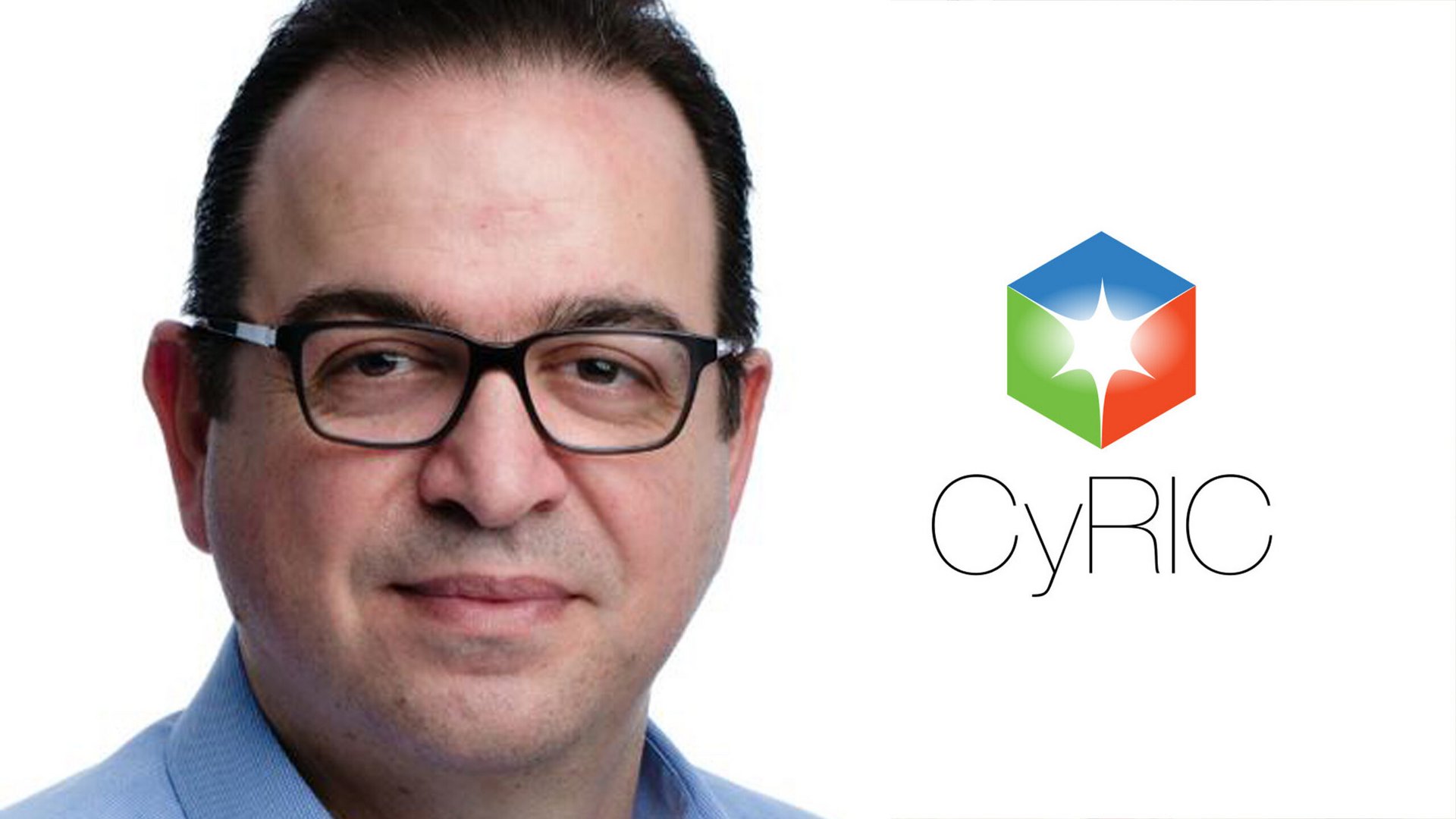 CyRIC: Developing disruptive products for world markets
CyRIC is an internationally award-winning Cyprus-based high-tech company developing breakthrough products for both local and international customers specialising in the fields of IoT Biotechnology, Robotics, wearables, and AI/ML.
What are some of the unique, high-quality products that you have provided to the industry?
"CyRIC's R&D Centre has raised more than €5 million in the last few years, which led to the production of novel products currently in the market such as end-to-end IoT solutions, starting from the design, implementation and operation of the required communication network to the end customer/user solutions. In addition, we have developed and produced our own product portfolio of novel Unmanned Air and Ground Vehicles (UAVs and UGVs) for Defence and Security markets.
CYRIC was recently awarded as finalist for the most disruptive solution in Europe with its patented wearable technology Insofeet, a pioneering IoT-connected smart insole powered by Artificial Intelligence AI that aims to prevent musculoskeletal disorders and injuries of workers."
CyRIC is the Business Innovation Centre EU-BIC of Cyprus certified by EBN (European BIC Network). How does CyRIC, as a European BIC, help the entrepreneurial ecosystem in Cyprus and what kind of services does it offer?
"CyRIC is the first and only fully accredited member in Cyprus holding the EU|BIC quality trademark since 2016. EU|BICs are high quality business support organisations certified by EBN (European BIC Network), which dedicate their efforts and resources to help entrepreneurs with innovative ideas, turn those ideas into viable, successful, and sustainable businesses. The EU|BIC Quality Trademark is the only international, officially recognised standard of innovation-based incubation and acceleration. The EU|BIC trademark certifies that an organisation is seriously committed to provide resources and services to entrepreneurs with innovative ideas and/or to consolidated SMEs in need to innovate either products or processes or both.
CyRIC is considered a pioneer and major catalyst in providing a wide spectrum of entrepreneurial and innovation support to the Cypriot Ecosystem through its Incubator GRAVITY supporting and investing in several start-ups from idea to production and commercialisation in global markets. We help more than 100 entrepreneurs, start-ups and SMEs to raise more than €3 million in investments annually."
GRAVITY is a cutting edge, venture building incubator that fosters and propels innovation. How do you empower founders to make real impact and shape the entrepreneurial community of tomorrow?
"GRAVITY Ventures is a key milestone for the ecosystem and the link between EU|BIC CyRIC and the start-ups in Cyprus. Through constant interaction, we empower founders to make real impact and shape the entrepreneurial community of tomorrow. Our approach focuses on building start-ups from early stages to mature ventures, by assisting them in all the necessary steps and being with them throughout their journey. The GRAVITY Incubation process covers a wide spectrum of services and offerings depending on the TRL (Technology Readiness Level) of the applicant by offering custom made solutions and contracts based on their current needs. Our philosophy is to empower and support founders driven by purpose and passion hence we primarily invest in people and the potential of their ideas."
CyRIC has been very active in organising hackathons and participating in global competitions for Space and Earth Observation. Do you believe Cyprus has the potential of developing an ecosystem and industry in Space technologies and Earth Observation?
"We strongly believe that Cyprus has the potential in building a successful ecosystem around Space and Earth observation. Nowadays, several countries are working on educating Earth Observation techniques globally covering many methods and techniques on space technologies. CyRIC is motivated to deploy and allocate efforts and resources on generating momentum around the Space sector. Cyprus, having set the space industry sector high in its priorities, has recently joined the ESA as a European cooperating state as part of its national strategy for developing a framework for applications related to Earth Observation, Satellite Communications and Space Navigation. This step is the first to bring public authorities, private sectors, and the society of Cyprus closer to the space related domain of applications.
CyRIC supports the high-tech community around Space in the industry and academia about Earth Observation (Copernicus and EGNSS services) and remote sensing techniques. For this purpose, we collaborate closely with ERATOSTHENES – the new Centre of Excellence (CoE) in Space and Earth Observation. We have implemented together a European Space Agency (ESA) PEC project called "SOFIA," focusing on schools' encouragement in education and outreach of Earth Surveillance and Remote Sensing. Another successful example of our efforts is the recent implementation of the Cassini Hackathon #DigitizingGreenSpaces where the local team of CyRIC was the organiser and ERATOSTHENES CoE the co-organiser. We have achieved the 1st ranked application among 16 other EU countries as well as the highest participation of teams. Created by the European Union, CASSINI Hackathons and Mentoring events challenge participants to use Copernicus Earth Observation data and positioning technologies from Galileo and EGNOS to build their solutions."
The electronic manufacturing industry is one of the fastest-growing industries globally and has brought about changes in both businesses and personal life. What are some of the trends, in your opinion, that will take the industry to the next level in 2022?
"The electronics manufacturing industry is currently under an unprecedented crisis, because of the pandemic's impact to the electronics supply chain. While the effect is not immediately evident to the consumer, the trend is to move production closer to home – in Cyprus' case, on EU soil. We see several electronic giants moving their production facilities back to the EU from China and overseas. Smoothing of supply shortages will allow the electronics manufacturing industry to accelerate the trends around internet-connected things and processes, realising the true potential of the Internet of Things (IoT) and of Industrial IoT (IIoT). IIoT and the electronics manufacturing industry will spearhead the Digital Transformation of Industry towards Industry 4.0, bringing better efficiency in production, and hopefully lower costs for the end consumer."