Consulco Capital Ltd is a Cyprus-based external manager of collective investments that has obtained authorisation from the Cyprus Securities and Exchange Commission to manage the LC London Credit AIF V.C.I.C. Public Ltd ('London Credit Fund'), a private equity, open-ended fund with variable capital.
Through its subsidiaries, London Credit Fund invests in short- and medium-term business loans, which are facilitated in the UK and are secured against London real estate, providing targeted returns of 4%+ p.a. on EUR and 5%+ p.a. on GBP and USD.
In a period when other investment options cannot provide material income returns (e.g. bank deposits with negative interest rates and low-yield treasuries), Consulco's London Credit Fund compares superbly against other investment products because it offers high yields, while the underlying investments are assets secured with real estate in London and the investment horizon is short and flexible. Due to its attractiveness, banks and various professional advisors present the Fund to their clients.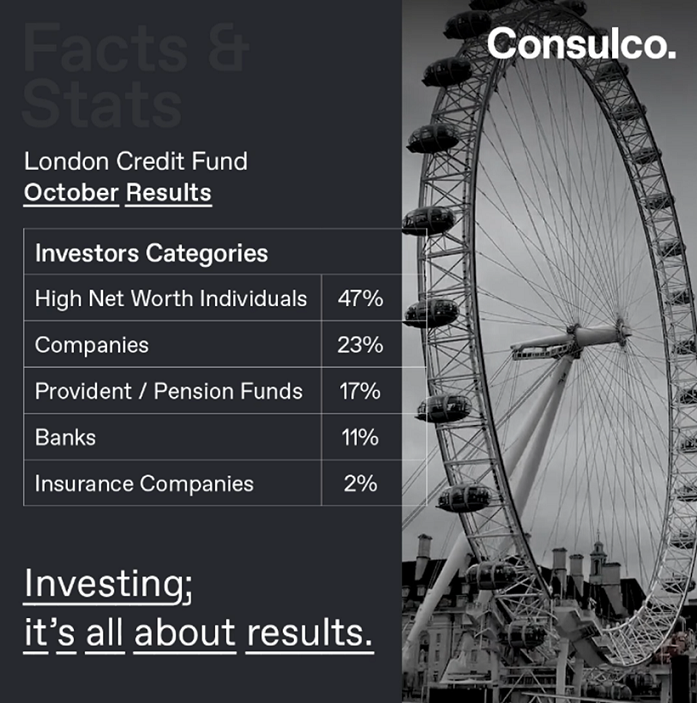 We are of the opinion that, in an investment world of uncertainty and great volatility, the London Credit Fund provides a very constructive combination of returns and security. In our series of webcasts, our team of experts not only present the Fund as a product, but analyse the risks and how to mitigate them, while also exploring the benefits of investing in London's real estate – one of the strongest and most agile markets around the globe.
We continue to expand our experienced team and to operate in appropriate markets, with the right legal framework and professionalism. The investors who trust our Group rely on its many years of knowledge and experience in the field of alternative investments and on the impressive results it continuously achieves.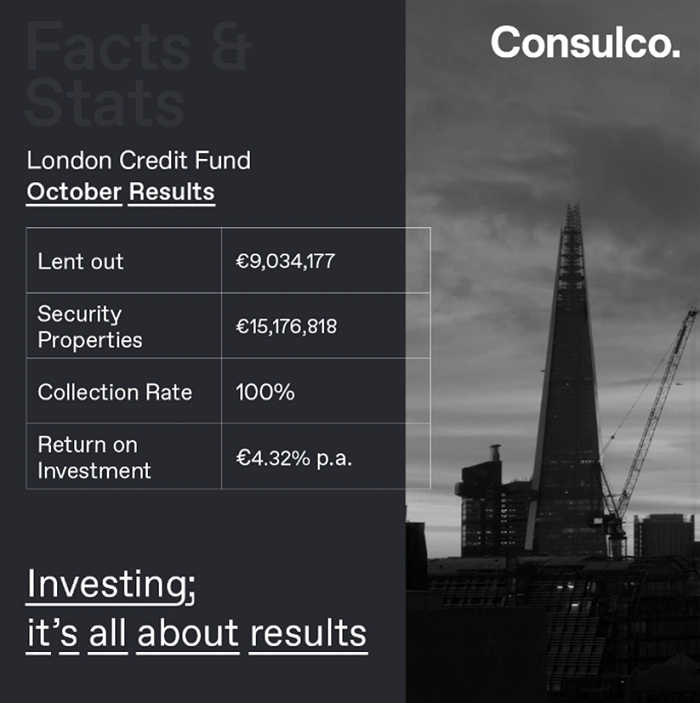 London Credit Fund in an investment choice with stable returns and security, trusted by many professionals and individuals. It has recently been approved and listed on Bloomberg and Clearstream, two of the biggest organisations of the financial world, opening many more doors for London Credit Fund to expand its investment operations by attracting sophisticated investors from all around the world.
We are hosting our last webinar for 2021, The London Credit Fund Opportunity, on December 15, at 3pm GMT+2 and we would be honoured to welcome you. If you are interested to learn more of this opportunity, register here.