Parliamentarians on Monday sounded the alarm over shocking living conditions at the Pournara reception centre for refugees, calling the situation in the surrounding community 'a ticking time bomb' and urging the government to take immediate action.
Overcrowding, lack of toilet facilities, tents in the mud, were some of the sights greeting MPs of the House human rights committee touring the facility.
The camp has a capacity for 600 people; it currently holds around 2,500. Among them, 287 unaccompanied minors aged 15 1/2 and under.
MPs witnessed 12 children cramped in a container, sometimes without beds, blankets strewn on the floor, families with children as young as three years old, pregnant women.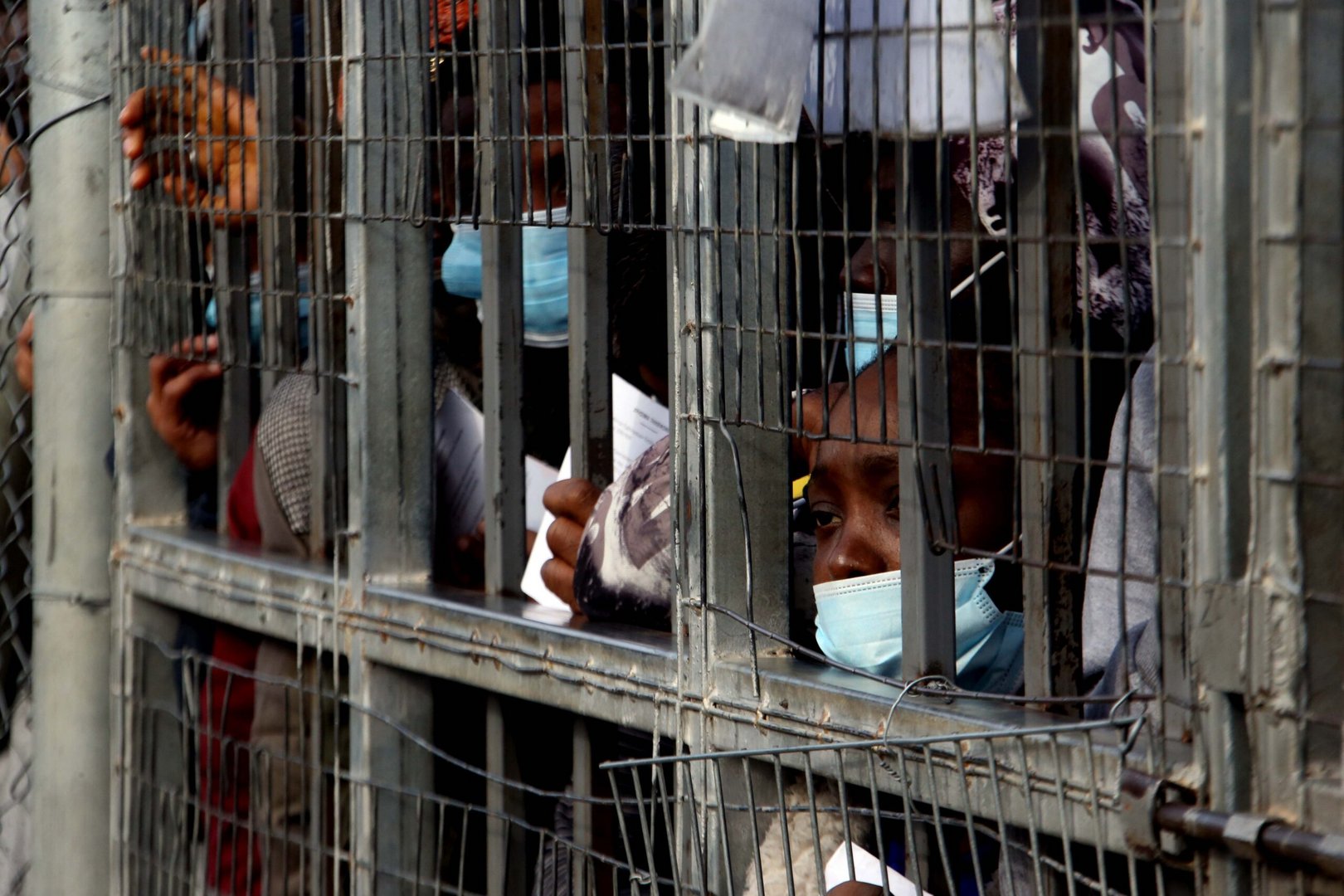 Akel MP Irini Charalambidou said they will summon Interior Minister Nicos Nouris to a committee meeting, at a date of his convenience, for an in-depth discussion of ways to ameliorate the situation.
The lawmaker highlighted her conversation with unaccompanied minors who said all they wanted was an education.
"We need to find ways of integrating these children, make them healthy members of our society – we must not leave them without an education, which would surely lead to their ghettoisation."
She mentioned the case of a family from Afghanistan – with two children aged two-and-a-half and three years.
"We've received promises that by next week they will be moved to better living quarters – especially for the children's sake."
MPs also heard reports about drug use in and around the centre, as well as young women taking to prostitution.
Charalambidou said that whereas she understands the complaints from residents of the local community of Kokkinotrimithia, this was an issue of concern to everyone.
For her part, Disy deputy Rita Superman described the Pournara facility as a 'thumbnail' of the broader migration problem in Cyprus.
Referring to 'inhumane' conditions at the centre, the MP said that from 600 people during the summer the number has since soared to thousands.
"They are individuals from war zones, but we also have people from countries without conflict, so we see people getting victimised by crooks promising them a better life, only for them to arrive here and become trapped."
Superman said the focus should be on prevention, "not because we don't want the migrants, but precisely because we can't accept people coming to our country and living here in such dire conditions."
Legislators learned also that many migrants hail from the Congo – arriving first in the north of the island on student visas and then whisked into the south by traffickers."
This group often fly to the north of Cyprus via Turkey, where they don't even need a visa.
Right now, she added, Cyprus is the "cheapest package" that traffickers offer to migrants seeking to get into the EU.
Giorgos Koukoumas, an MP with main opposition Akel, spoke of some 1,000 persons not having a bed to sleep on. Many have to make do in tents and on the floor.
"Clearly this vicious cycle must be broken, and the way to break it has to do with the major delays in processing [asylum] applications," he stated.
"We need to understand that while the Republic of Cyprus does not need to approve every single application, what we must do is examine the applications swiftly."
Koukoumas said the problem lies with the Dublin Regulation, which "traps" all asylum seekers in the first EU state they enter.
As a result, asylum seekers flock to southern Mediterranean countries as their gateway into the EU.
"They should not be staying here [at Pournara] for more than a few days or weeks at a maximum…there should be a plan to integrate asylum seekers and migrants for those staying as recognised refugees."
Likewise the Greens' Alexandra Attalidou stressed the inadequate infrastructures at the facility.
"Rather than ask the EU for funds, we should be asking that it take over repatriations and help Cyprus – in other words, those people not entitled [for asylum status] must not burden the system to the detriment of those who are entitled."