Holidays can be fun, crazy and slightly hectic times.? Besides the live music performances and Christmas markets that are usually on this season, come a couple of alternative events to offer different kinds of experiences.
In old Nicosia, a pop-up event is currently on at Sneakpeak Multispace. Between 5pm and 10pm on Christmas Eve, artists Kiwie, Twenty Three, Story Typer and Mocki will feature their creations. There you will find Kiwie's handcrafted jewellery creations, cyanotype prints by street artist Twenty Three, clothing and ceramic creations by Mocki and handwritten stories by the Story Typer, a.k.a. Giorgos Papaconstantinou. Writer Giorgos has taken his old-fashioned typewriter to the event to write personalised stories for anyone who asks from them. Inspired by brief interactions Giorgos has with visitors, he'll turn to his typewriter to craft new stories.
On Christmas Day something more outdoors and physical is happening in Larnaca. Windsurf City Cyprus Mackenzie is organising a Christmas SUP event from 10am. If you are up for a little exercise and a different kind of Christmas festivity, join the team as they paddle towards Foinikoudes and back. Given the festive mood of the day, participants are encouraged to wear festive costumes and go paddle for an hour before lunch.
Post-Christmas celebrations, a flashback fiesta by Nostalgia Parties will continue the festive high of the season. A party with the title Re-connect is coming up on Boxing day as Nostalgia Parties remember the Club Versus. To do so, they have invited the club's resident DJ, Manic Mike to blast the tunes that used to echo in the legendary Nicosia club. The event will start early at DownTown Live at 6.30pm and last until 11.30pm.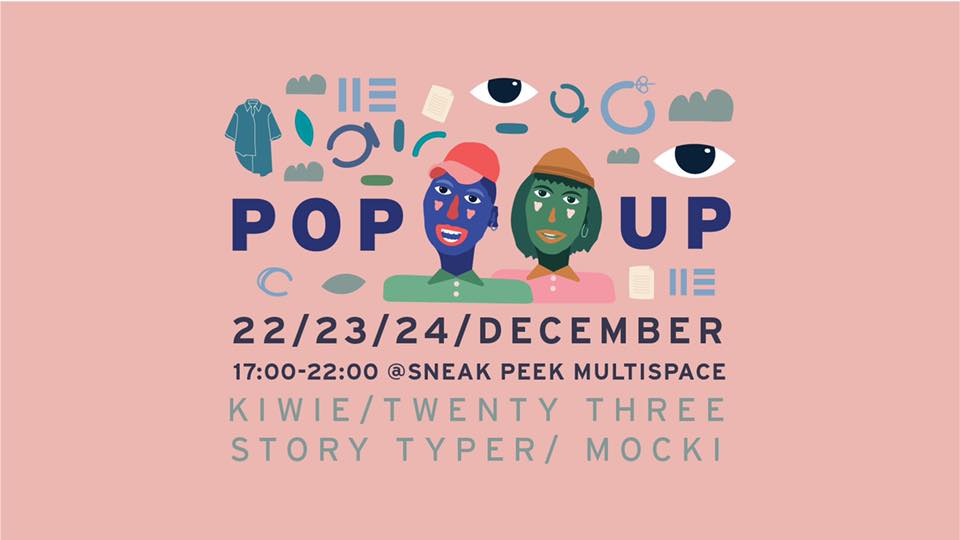 One more party is coming to Nicosia next week and it's the annual Xmas fiesta with local band Monsieur Doumani. Happening twice at Antonakis Bar on December 27 and 28, this party typically features plenty of lively music. Apart from a performance by Monsieur Doumani, Cypriot singer Giorgos Sideropoulos will open the evening, while stand-up comedian and actor Giorgos Kyriakou will perform a comedy set as well. To top off performances, DJs Kraaoou and Koulla P Katsikoronou will play dance hits to get the party going.
For more laughter, the Greek adaptation of the play 5 Lesbians Eating a Quiche have added more performances in Nicosia. In December two more shows are on December 27 and 28 at Wherehaus 612 and in January, performances resume from Friday 7 to Monday 10.
Artsy meet-up with Kiwie Jewellery, Mocki creations, artist Twenty Three and the Story Typer. Until December 24. Sneakpeak Multispace, Nicosia. 5pm-10pm
Organised by Windsurf City Cyprus Mackenzie. December 25. Mackenzie beach, Larnaca. 10am-11am. €15. Tel: 99-555886
Nostalgia Parties remember the days of Club Versus with its resident DJ Manic Mike. December 26. DownTown Live, Nicosia. 6pm-11.30pm. €12. Reservations: 96-347007
Annual party with various local performers. December 27 and 28. Antonakis Bar, Nicosia. 8pm. €12 including a zivania shot. Tel: 22-664697
Andrew Hobgood's and Evan Linder's play in a local production directed by Evita Ioannou. Presented by MITOS Centre of Performing Arts. December 27-28. Wherehaus 612, Nicosia. 8.30pm and 6pm on Sundays. In Greek. €12. Tel: 97-831189