An Aradippou secondary school pupil has won first prize in the World Food Day 2021 Poster Contest, the school said on Tuesday.
Leonie Bella Vassiliou, 14, won the first prize in the 13 to 15 age category for her poster on 'Our actions are our future – Better production, better nutrition, a better environment and a better life' competition by the UN's Food and Agriculture Organisation (FAO).
Vassiliou's poster depicts a seed and explains how "that small seed connects us all in one way or another."
"As we are all connected, together we can make a difference in making a sustainable world. Educate our generation to buy local fresh produce, reduce waste, recycle, compost. Together we can make a difference," was the pupil's message.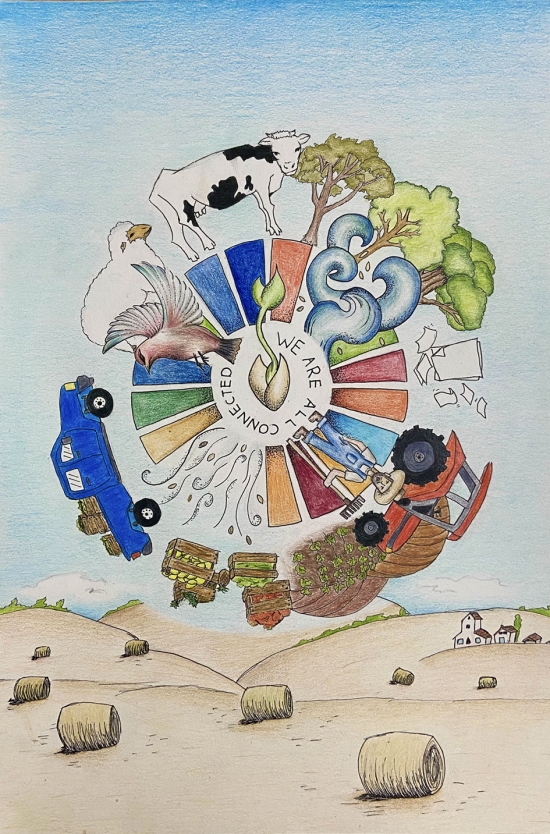 Vassiliou designed the poster as part of her home economics class under the guidance of her teacher, Chara Mama Olympiou.
The school said this was "a truly very honorary distinction" for Cyprus, the school, Vassiliou and her family.
It also said that this world distinction makes the home economics sector, the educational community, and the Cypriot society in general, proud. The home economics course, it added, promotes a healthy lifestyle that aims to help students develop healthy eating habits but also to acquire the knowledge and skills to make choices that improve health, promote wellness, and prevent diseases.