The Supreme Court on Monday overturned a conviction against a young British woman who was accused of lying about being gang-raped in 2019, in response to an appeal made by her team of British and Cypriot lawyers in September.
Speaking to reporters after the verdict was announced, Michael Polak of Justice Abroad, the legal aid group that had coordinated the appeal, said the ruling was "a watershed moment, not just for our client who has always maintained her innocence even when doing so caused her great hardship, but also for others around the world in similar positions".
The woman, who is now 21, was handed a suspended four-month prison sentence in January 2020 after being found guilty of public mischief for reporting she was raped in Ayia Napa in 2019.
In July 2019, she told police that she had been raped by a group of Israeli tourists aged 15 to 22, but was charged when she retracted her initial complaint a little over a week later.
The 12 Israeli youths were detained for questioning but swiftly released after the woman withdrew her accusation.
They were not required to give any evidence at the woman's trial because the case focused on whether she had misled authorities and given a false statement, rather than the alleged rape itself.
She has since maintained she was pressured by the authorities to withdraw her statement, and her team of lawyers issued an appeal to the Supreme Court in a bid to clear her name and demand fair trial provisions.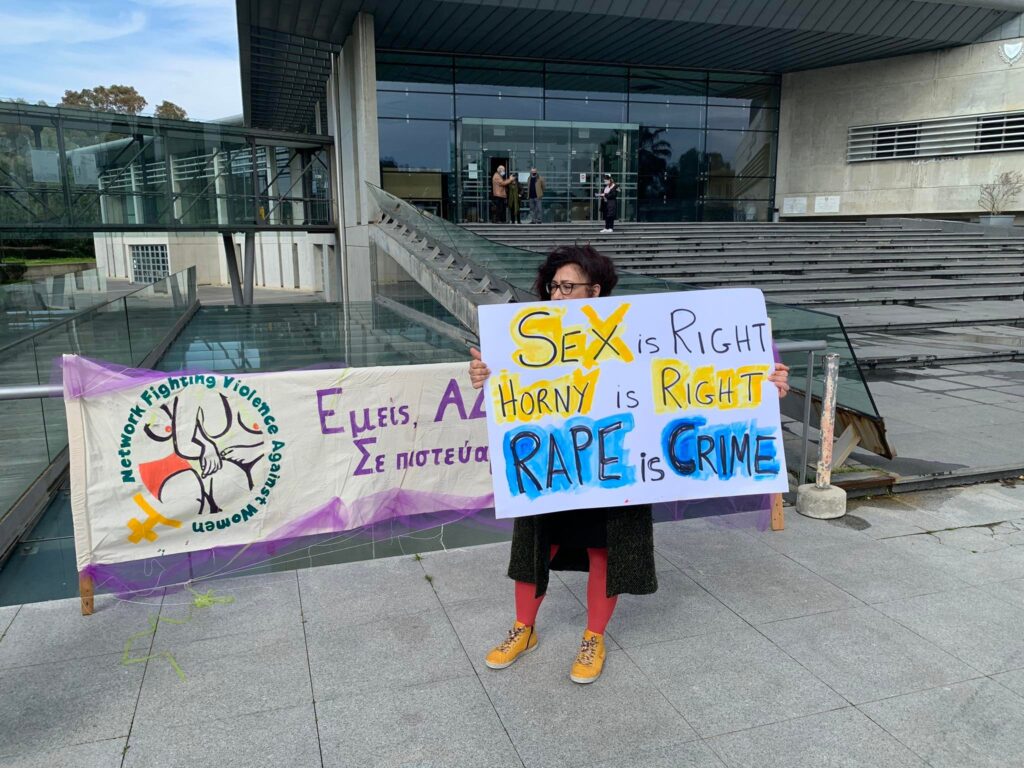 "We have always maintained that our client was not given a fair trial and today the Supreme Court of Cyprus has agreed with us," Polak said.
"It became clear to those watching that the defence was fighting with one hand tied behind our backs and that a decision as to guilt had been made before the proceedings had even started."
The main grounds for appeal included that the retraction statement should not have been admitted in the trial proceedings as the vulnerable teen was held at the police station for over six hours, suffering from PTSD without legal representation or a translator.
Polak added that during the trial the woman was "shouted at and treated with contempt," as were the female members of her legal team, comprising human rights advocate Nicoletta Charalambidou, criminal law expert Ritsa Pekri and Lewis Power QC.
"Important fair trial provisions which are put in place to avoid miscarriages of justice were totally disregarded in this case, and a young and vulnerable woman was not only mistreated when she reported the rape to the police, but then she was put through a trial process that was manifestly unfair, as the Supreme Court has found."
This is a very important day for women's rights and in particular for victims of rape or other forms of sexual violence in Cyprus, Charalambidou said in a statement released by Justice Abroad.
The acquittal, she continued, "points to the failure of the authorities to effectively investigate the rape claims she reported".
The young woman, who has not been publicly identified, welcomed the verdict in a written statement issued by her mother.
"It is a great relief we hear that the authorities in Cyprus have recognised the flaws in their legal process," the statement said.
"Whilst this decision doesn't excuse the way she was treated by the police, or the judge or those in authority, it does bring with it the hope that my daughter's suffering will at least bring positive changes in the way victims of crime are treated".
A handful of activists had gathered outside the court in anticipation of the decision, telling reporters that they were not just there in support of the young woman.
"We have known all along who the guilty parties are," a protester said. "It's the judges, the police officers, and the medical examiner who kept insisting she was lying."