Thousands of Ukrainian refugees, mostly women and children, knocking on Europe's door are facing issues with identification and travel documents, as authorities are asking them to provide valid place of residence in host countries for the purpose of securing access to work and education.
Most cannot possibly provide any such documents, as they flee bombed out areas, while the Ukrainian civil service structure is not in a position to respond to any documentation requests.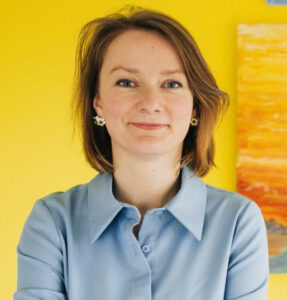 "There are questions on the border in showing proof of residence. And even if they get through, Ukrainians have no ability to work and pay for themselves, or access to education and medical treatment in host countries," Iryna Manukovska, a Ukrainian living on the island, told the Cyprus Mail.
Manukovska, the Paphos organiser of a women's support event on Sunday, said there was on-going European initiative in providing special refugee status for Ukrainians, which will include "residence permit, access to the labour market and housing, medical assistance and access to education…a chance to work legally to secure the right of children to education".
The government in Cyprus has rejected criticism of a delayed and inadequate response to the refugee crisis, noting that almost 3,000 Ukrainians have arrived on the island since February 25 without any problems, denying there were issues with documentation.
Nineteen have sought asylum.
The interior ministry said Cyprus was one of the first EU member states to activate a plan for refugees, adding that people were allowed in with just an ID.
The Cyprus Mail had sought further comment from interior ministry officials on Thursday, following complaints by Ukrainians living in Cyprus about issues and delays with documentation. There had been no response until late in the day.
Ukrainian women living in Cyprus and other supporters of Ukraine will be holding marches across the island on Sunday afternoon at 3pm, demanding both special refugee status, as well as a no-fly zone over Ukraine to prevent bombing raids.
"Women will unite to cover the Ukrainian sky with their 'wings' and ask the international community to join forces in stopping the war," said a statement from organisers
Children will draw a map of Ukraine, and everyone will raise their hands in a dome as a symbol of protecting the country.
In Nicosia, the event will be held at Eleftheria square, in Limassol at the Old Port square, in Larnaca at Saint Lazarus church and in Paphos at the harbour.
Organisers ask everyone to bring Ukraine national flags and symbols,