Disy leader Averof Neophytou was unanimously ratified as the party's presidential candidate for the upcoming elections, during Disy's Supreme Council session on Sunday.
His candidacy was ratified unanimously by a show of hands.
In a packed stadium with President Nicos Anastaides and Disy cadres including ministers, MPs and MEPs, Neophytou took the stand using the slogan set by the party founder Glafcos Clerides: "United, United, United and never Defeated."
The party leader and presidential candidate described the moment as the greatest honour in his political journey. He outlined his vision was that Cyprus would be driven by security, development and solidarity.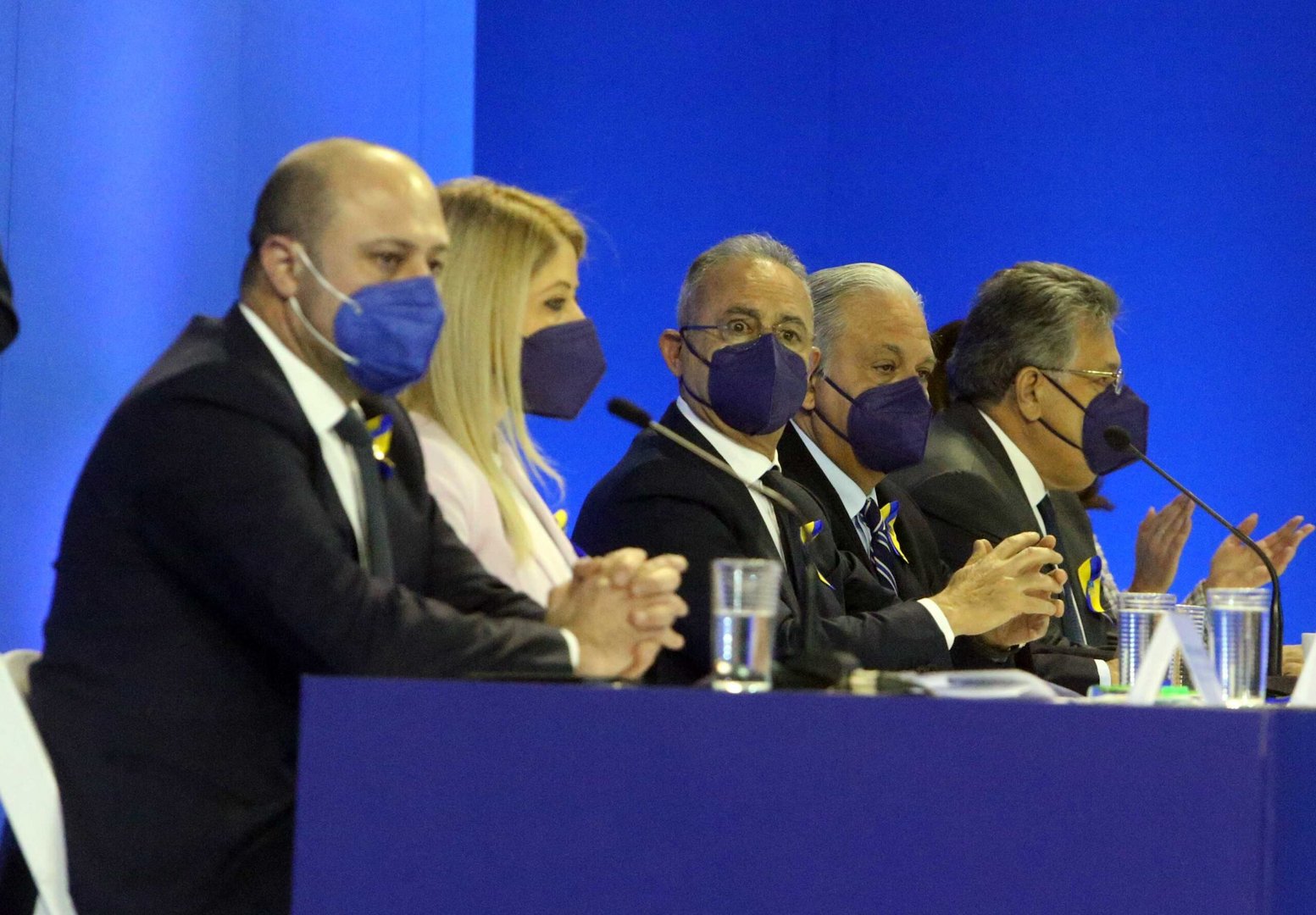 Neophytou described his term, would be governed by " five years for five great changes."
Specifically, he said he wanted an end to bureaucracy and corruption with a plan to have digital e-services available for all citizens in an accessible manner on their phone. His second change would be making housing affordable for young couples, followed by the third change to allow young people the opportunity to set up their own business as well as opportunities for high-paying jobs in the public and private sphere.
His fourth strategy entails a complete overhaul of the education system that will rid students of the need to attend private lessons afterschool. Lastly, he said he wants to support modern families and working mothers by promoting flexible working schedules and significant financial help for every child that is born.
Neophytou also discussed the introduction of a new policy for refugees for a more fair treatment by the state.
In a clear stance on his vision of the island's place on the international sphere, Neophytou said "it is dangerous for the country if we're trying to put our feet in two boats, like we did before 1974." To this end, there should be no hesitation in condemning the Russian invasion of Ukraine, he added.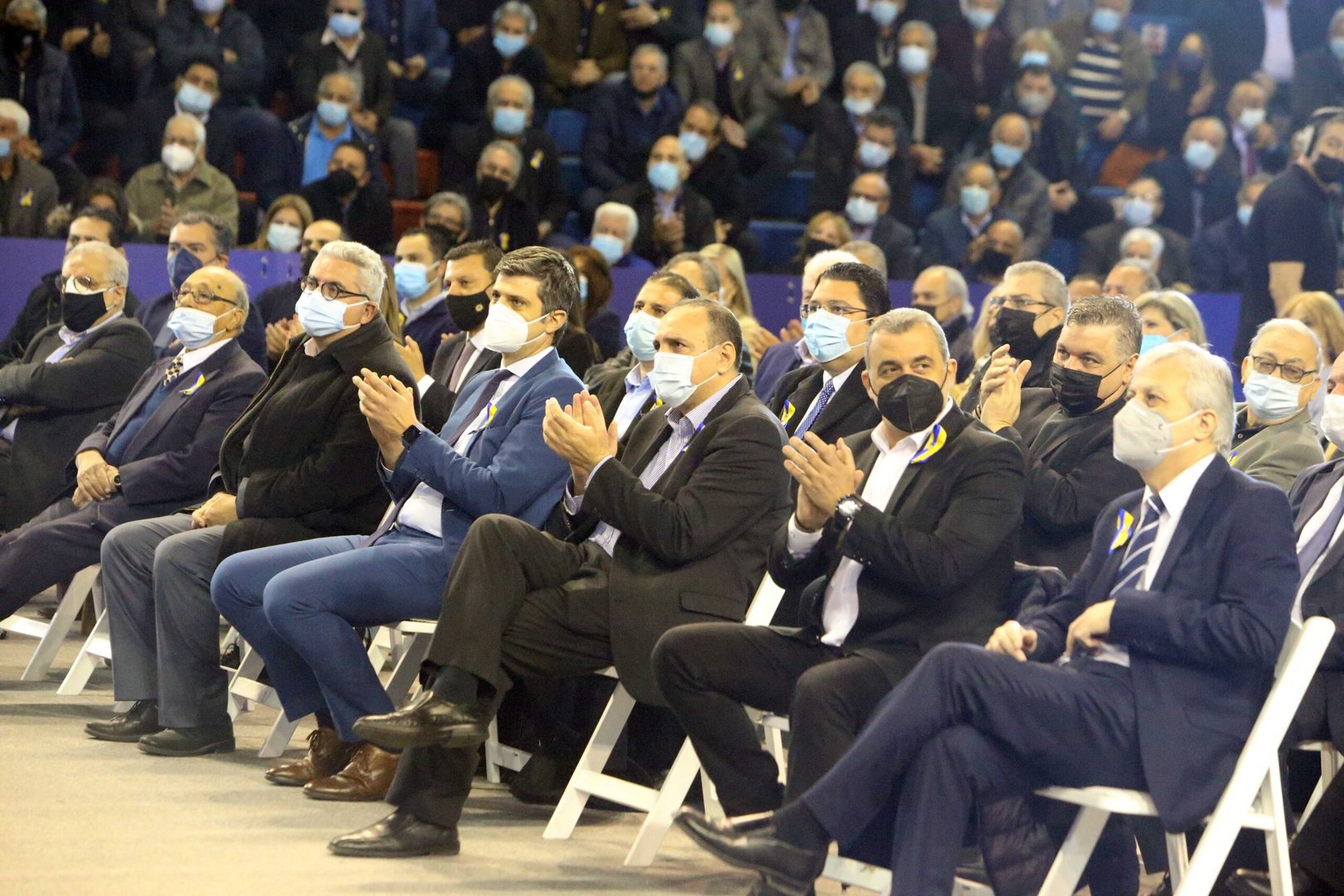 To this end, participants were handed yellow and blue ribbons and a minute's silence was held to pay respects to the victims of the war in Ukraine.
Anastasiades declares "historic day"
Taking the stand, Anastasides said the party's Supreme Council decision to ratify Neophytou's candidacy was paving the way to stability.
"Today is a historic day because the party unanimously decides that the person who will continue my work will be my close partner."
He said the party wouldn't permit a return to "those which drove us to bankruptcy in 2021". Anastasiades also said that despite being under occupation, Cyprus is one of the most powerful economies, despite the fact that when Disy took over, the country's reserves were enough for only one salary.
The president also called for unity within the party, calling for Disy's members to stand by Neophytou.
Meanwhile, opposition Akel reacted to the developments issuing a statement declaring "the public cannot handle a third term by Disy". The party noted under Anastasiades' government, the country is closer to partition than it ever was and has faced international ridicule.