April is one of the best times to escape and go hiking and nowhere more so than the Akamas
Some of us travel to explore the sites, while others do so for the food and culture, and yet others for the thrill. Then there are those of us who travel for the sake of experiencing something new.
Choosing locations that are off the beaten path allows them to discover hidden gems, live each day as they see fit, resulting in a more meaningful vacation than a pre-planned schedule could deliver.
On any off-the-beaten-path, unguided adventure in Cyprus, one is more likely to get lost; one's GPS may get confused within a deep valley or high mountaintop, and a map may offer minimum detail about which direction to travel because no one expected you to take the donkey route.
The allure of getting lost is finding yourself in a little village with only a few inhabitants. You can view landscapes that are untapped alternatives to mainstream destinations. Wildlife that would usually be scared away by throngs of people are more likely to be seen.

"Going off the beaten path truly reveals the island's authentic side, from traditional dishes, lifestyles and recreational activities," says Nasos Hadjigeorgiou, head of the Paphos regional board of tourism.
"Nowadays, escapism is all we need," says Manuel Ioannou, managing director of a renowned tourism agency. "More and more people are lacing up their boots during their vacations and leisure time to discover environment and culture on foot."
The Polis region has a plethora of natural trails and breath-taking views that merge mountain, sea, wine routes, woods, and a rich cultural legacy. "It is the ultimate trekking spot," says Manuel.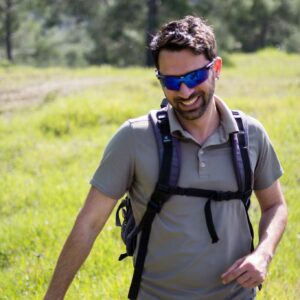 As a local hiking guide, with a master's degree in environmental science and nature conservation, Manuel's goal is to promote sustainable development in Cyprus' rural regions through environmentally beneficial activities, hiking being one of them. "This trend allows visitors to enjoy the best of nature while also actively supporting sustainable practices."
According to Manuel, there are many strong benefits to be gained from committing to sustainable tourism, such as protecting the environment, providing support to local communities, and economic advantages for the destination.
"This could include using more ecologically friendly modes of transportation, staying in environmentally friendly lodging, consuming locally and ethically sourced foods, and refraining from harmful actions that have negative impacts on the natural environment."
"Both beautiful and diverse, Paphos' unique landscape incorporates many nature attractions that make our region a wonderful area to explore," Nasos Hadjigeorgiou told the Sunday Mail. "The entire area is littered with an array of natural wonders and is one of the main bird migratory routes with over 300 species of birds passing through this time of year."
Renowned for its stretches of sand, dramatic cliffs, mountains, forests and wine-growing regions, the Akamas peninsula is recognised across Europe as one of the 22 areas with a large proportion of endemic species. "The Polis region will bring you closer to the beautiful flora and wildlife that is unique to the area, as well as the distinctive geological formations and prominent Cypriot culture," says Manuel.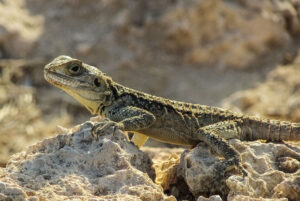 The path to serene paradise is not always straightforward. It can make one want to give up and quit at times, as it did for me when Manuel and I ventured out to capture a picture-perfect moment in the Akamas. However, the reward of standing alone on a hilltop overlooking the most pictorial part of the island was well worth the effort.
Admittedly, travelling to locations where things are not the norm allows one to learn about and appreciate those things one might otherwise take for granted. More than ever before, life becomes a blessing.
"Vivid memories of your accomplishments will truly make you feel alive," says Manuel. "Going off the beaten path certainly offers numerous benefits for individuals who seek an unforgettable adventure."