Like every year around the Easter holidays, the use of firecrackers has been on the rise across the island with police striving to control their illegal use and prevent accidents.
Meanwhile, the worst is yet to come; the much-awaited bonfire night on Saturday, a tradition taken up by youths as a means to let off steam but which is also a dangerous nuisance in residential areas.
As of April 15 this year, seven people were arrested for illegal possession of explosives and over 3,500 types, including firecrackers and fireworks, have been confiscated according to police data.
Lighting up a fire is illegal, "precisely because it is dangerous" a police spokesman told the Cyprus Mail and advised people who see gathered up wood to communicate with the local authorities, police or the fire service.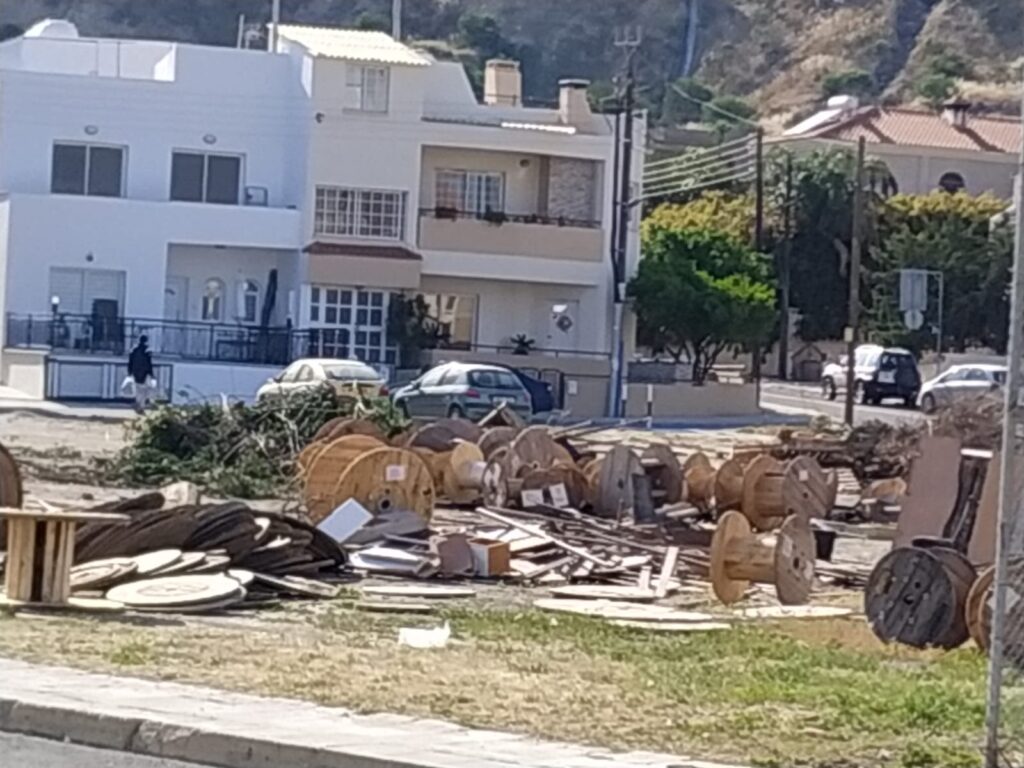 To curb this behaviour, police have prepared an action plan while checks are being carried out in collaboration with other competent authorities such as schools and local authorities, said officer Harris Hadjiasimis.
"It is a tradition that in the end has turned into a dangerous habit resulting to us wishing not to have accidents," Hadjiasimis said, referring to burns, amputations or even death.
Homemade firecrackers are especially dangerous according to the officer as it is much easier for the user to get injured.
Not only the people involved in such practices are at risk though. This type of 'entertainment' can endanger or disturb others who happen to live nearby.
Oroklini resident Elena Martin said her neighbourhood has a problem every year, with teenagers who throw illegal firecrackers or smoke bombs, sometimes inside people's yards damaging private property.
"On Friday it was the worst evening," the mother of two said. "There were around ten cars with at least 30 youths aged between 15-23…. they were setting off bombs [large firecrackers] that would shake the windows."
Martin explained that most families in the area have trouble putting their children to bed around this time of year, due to the noise pollution.
Last weekend a nearby abandoned house was burned, Martin said, allegedly by local rivals from another village who came and set on fire the wood that was stored for the bonfire. Next to that house, there are other occupied residences.
"For Easter, we have to go away, and we hope our house doesn't get damaged like other houses next to us," she said.
According to Martin, officers did show up last Friday around 10pm. They stayed in the area for about 20 minutes and gave verbal warnings to some of the people they found there.
Since the public disturbance continued when police left, the family contacted them four times a few minutes before midnight only to be dismissed. One time, Martin said, police answered but left the phone on the desk before hanging up. No officer showed up again.
"We call them several times and they just hang up the phone on us or answering and just ignoring our call! How is it possible that police are not responding to the calls for help from residents, who is going to protect us and they don't care?"
Hadjiasimis, who is the Larnaca police spokesman, confirmed the specific area has issues which is why there are increased patrols so that youths are found.
"Certainly, we know there is a problem but not just in the specific area," he said.
In case of minors, their parents are notified, while if they are over 18, "and provided they are caught, there will be an investigation of the case", the officer said.