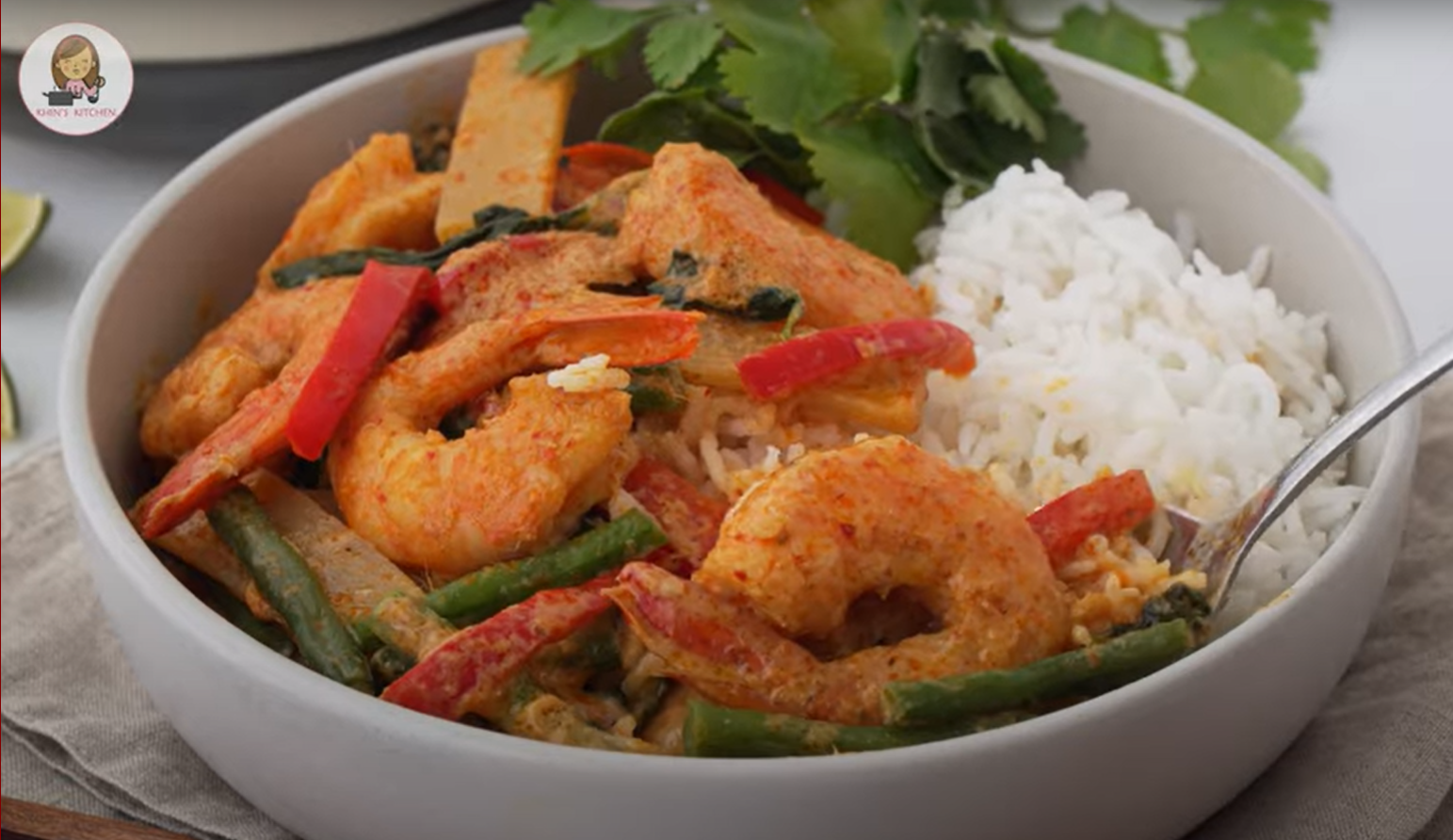 Thai red curry prawn is one of the most popular Thai curries both in Thailand and the rest of the world. This restaurant-quality red curry with prawn dish can be easily made at home with simple ingredients.
Spicy and creamy coconut curry with Thai curry paste and juicy prawns make this dish perfect. 
Main ingredients
Prawns
Coconut milk
Red curry paste
Fish sauce
Lemongrass
Basil leaves
Green beans
Bamboo shoots
Bell pepper
For full Ingredients and recipe please check out: https://khinskitchen.com/thai-red-prawn-curry/
---
About Khin's Kitchen
Khin's Kitchen is all about delicious Asian family home cooking recipes. Created by Khin and her husband in April 2020 to share family recipes with everyone who wants to learn Asian home cooking. The recipes shared are tried, tested and delicious.
---