Refugees from Ukraine and the Ukrainian diaspora carried out beach clean ups across the island to express gratitude to Cyprus which has sheltered over 16,500 refugees from the war-torn country.
Larnaca representative of Ukrainians in Cyprus Lyolya Filimonova told the Cyprus Mail on Friday that about 150 Ukrainians participated in cleaning campaigns in Paphos, Limassol and Larnaca earlier this month.
"Ukrainians have been here for many months and wanted to express their gratitude to Cyprus for helping them. Especially because many of them do not speak any English or Greek and for them of course it was very difficult," Filimonova said.
Following communication with the local authorities, volunteers also decided to clean up the path around Larnaca salt lake as well as Patticheio park and the bird watching pavilion near the Salt Lake.
The bird watching house was chosen because it is one of the favourite spots for locals and tourists to visit to observing flamingos and birds, Filimonova explained, while a lot of Ukrainians also take walks around that area.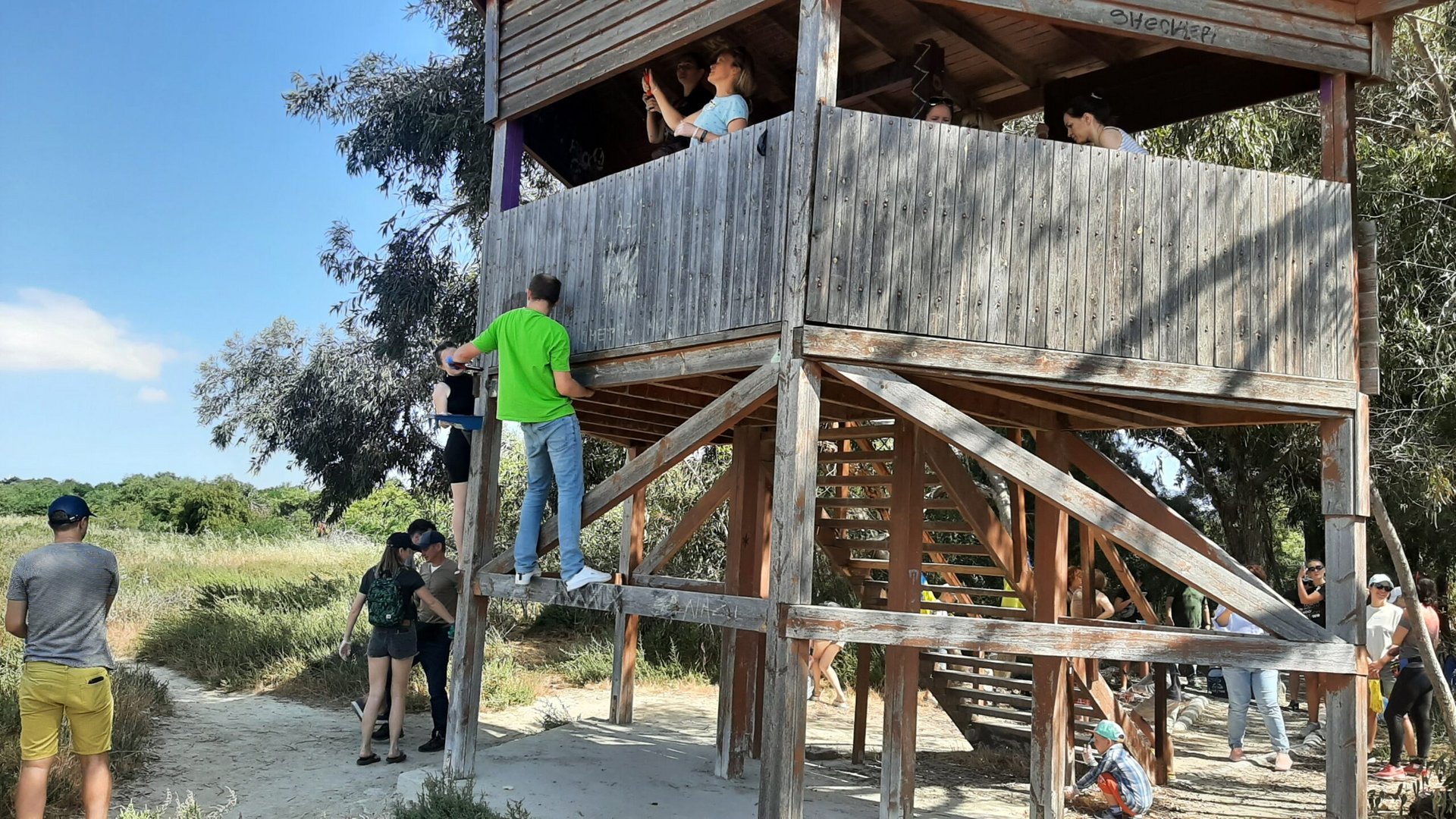 "We repainted and renovated it," she said, adding "I really want Larnaca residents to know about our gratitude for their hospitality."
The group also made special stickers with the colours from the Ukrainian flag which they distributed to the volunteers.
The event, which took place on May 7, was supported by clean-up campaign Let's do it Cyprus.
On the same day, the action took place in different cities of Europe.
"It was so touching to see Ukrainians united for a good cause," the community's representative said.