Free guided tours, thematic walks and talks and even free concerts are coming up as the world celebrates International Museum Day on Wednesday. On the day itself as well as the weekend museums are opening their doors and filling their agenda with fun events for all. Some of the events are happening in English and French.
On International Museum Day CVAR Severis Foundation is hosting a free one-hour tour at 3pm with Dr Rita Severis to get to know the museum. At 4pm visitors and organisers will explore how genders and gender equality are presented in art through a discussion with six speakers, followed by a cocktail.
Later on in the evening and over at the Leventis Municipal Museum of Nicosia, music will sound from its courtyard as popular Cypriot band Monsieur Doumani hold a concert. Their performance at 8.30pm is titled The Power of Museums… The Power of the City. Traditional Cypriot music with contemporary musical colours inspired by today's Cypriot society, among other elements, is on the evening's repertoire and due to the band's large fanbase, and the free entrance, seats for the concerts are fully booked.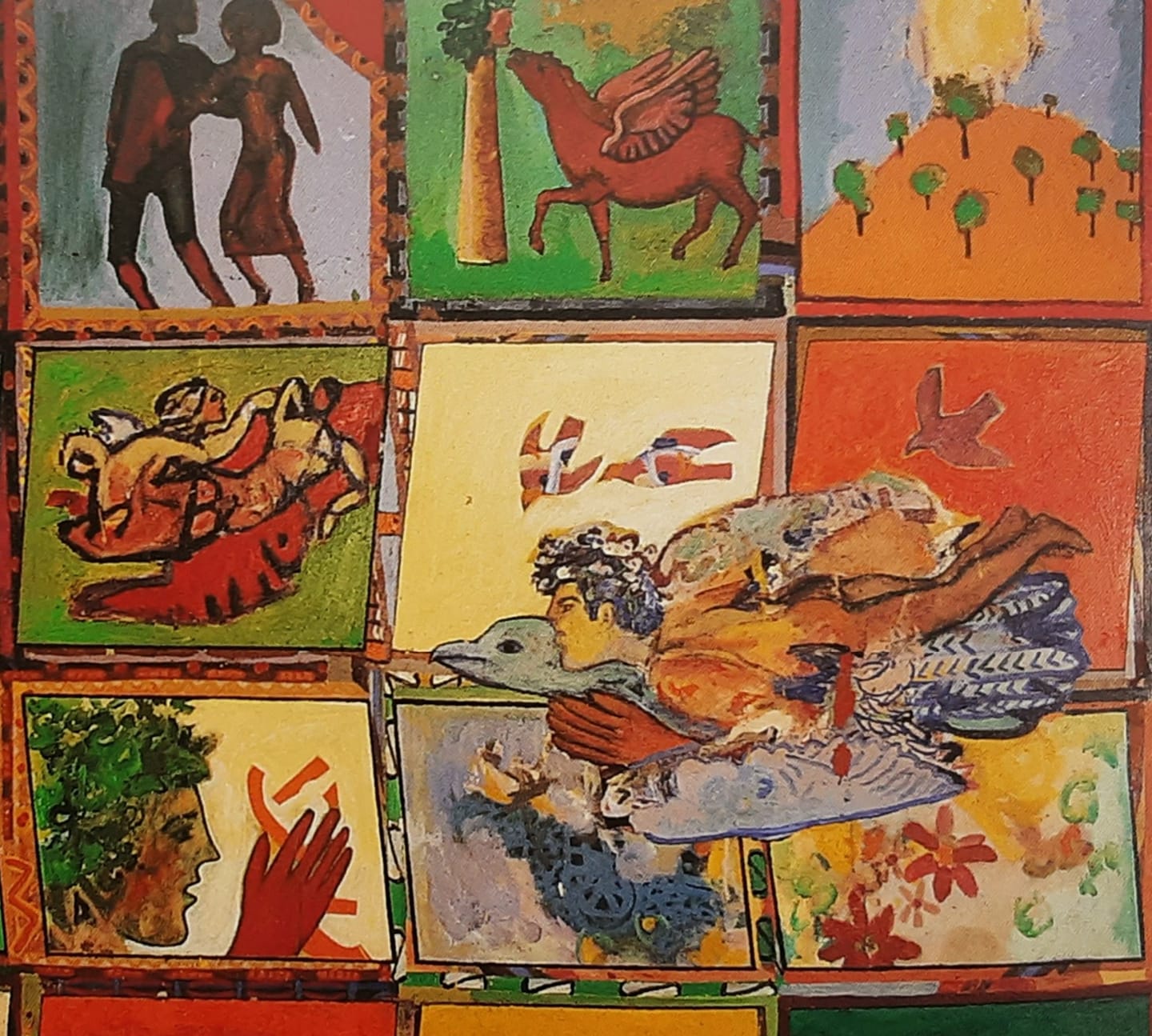 More music to celebrate International Museum Day will follow this week as the State Gallery of Contemporary Art-Majestic invites the Brass Ensemble of the Cyprus Youth Symphony Orchestra for a concert on Friday. Twenty five orchestra members led by the ensemble's coach Gareth Griffiths and the artistic director Giorgos Kountouris, will perform in the gallery's garden with a cocktail party to follow.
On Saturday, Majestic is also organising a few educational workshops for families with children aged 3 to 5. One of these is an afternoon session at 5pm in English designed and facilitated by Rebecca Katsaris. Titled Blooming Spring, the one-hour music and movement workshop will encourage children to invite all the elements of nature into a wild spring dance filled with songs and musical games at the beautiful space of the State Gallery of Contemporary Art.
Children will have the chance to experiment with different rhythmic patterns, movements and an array of musical instruments. At the end of the workshop, they will work on their very own spring-themed creations, inspired by Stass Paraskos' work Pagan Spring.
Adding to the week's celebratory events is another interactive event at CVAR titled Cyprus through the Eyes of Migrants. The CVAR, in collaboration with Caritas Cyprus, will hold an open day, an afternoon at the museum for migrants and everyone who wants to get to know Cyprus from a different perspective. During the afternoon of Saturday, artists Tresor Nkongo Yaba and Francis Mupini will present their artworks and give a workshop. Free guided tours in English and French of CVAR's collections will also take place as well as art activities for children, to make the event inclusive and fun for all.
Afternoon at the Museum
Free guided tour and talk on gender equality in the arts. May 18. 3pm-5.45pm. CVAR Severis Foundation, Nicosia. In Greek. Tel: 22-300994
The Power of Museums… The Power of the City
Live performance by Monsieur Doumani. May 18. Leventis Municipal Museum of Nicosia, Nicosia. 8.30pm. Free. Tel: 22-661475
Music Concert
With the Brass Ensemble of the Cyprus Youth Symphony Orchestra. May 20. State Gallery of Contemporary Art – Majestic, Nicosia. 7.15pm. Tel: 22-458228
Blooming Spring
Children's music and movement workshop, facilitated by Rebeka Katsaris. May 21. State Gallery of Contemporary Art – Majestic, Nicosia. 5pm-6pm. Tel: 22-458228
Cyprus through the Eyes of Migrants
Talks by immigrant artists, kids' activities, free guided tours and more. May 21. CVAR Severis Foundation, Nicosia. 3pm-6pm. Tel: 22-300994