For another year running, Round Table 7 Paphos and Thanos Hotels & Resorts, backed by Hellenic Bank, organised a special event, featuring immersive activities and an engaging discussion between two Cypriot Olympians, with the aim of achieving an environment accessible to all, without discrimination.
Taking place on Saturday, May 14, 2022 at the Annabelle Hotel, attendees had the option of taking a bike ride, playing a 3on3 wheelchair basketball game, and trying their hand at archery, with the participation of blind archer Christos Misos and the support of Paphos Archery Club.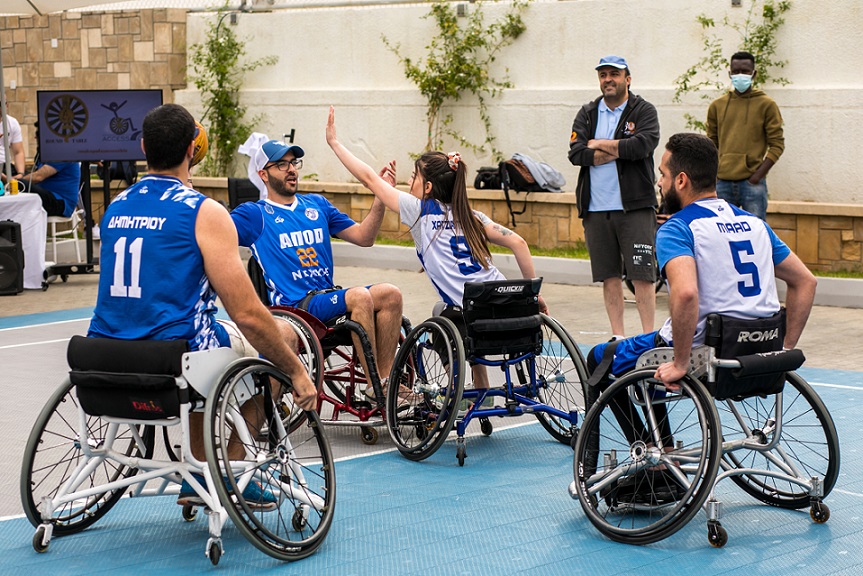 All activities took place within the 'Access City Paphos' campaign framework, which aims to improve access and integration of People With Disabilities (PWD) into the coastal city's social, economic and cultural life.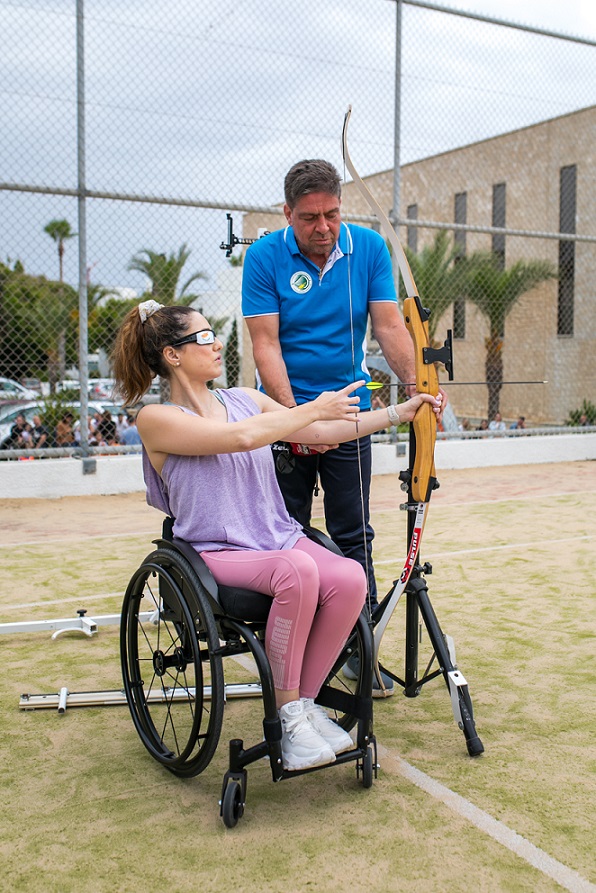 The event concluded with a very interesting discussion – 'Olympic champion interviews Olympic champion' – between two top Cypriot athletes: Kyriakos Ioannou who has excelled in the high jump and Milan Trajkovic who competes in the 110m hurdles.
It was the second motivational and empowerment talk organised by Round Table 7 Paphos and Thanos Hotels & Resorts, as part of their actions through the joint Scholarship Fund, after hosting Greek Paralympic swimming champion, Antonis Tsapatakis, in 2019.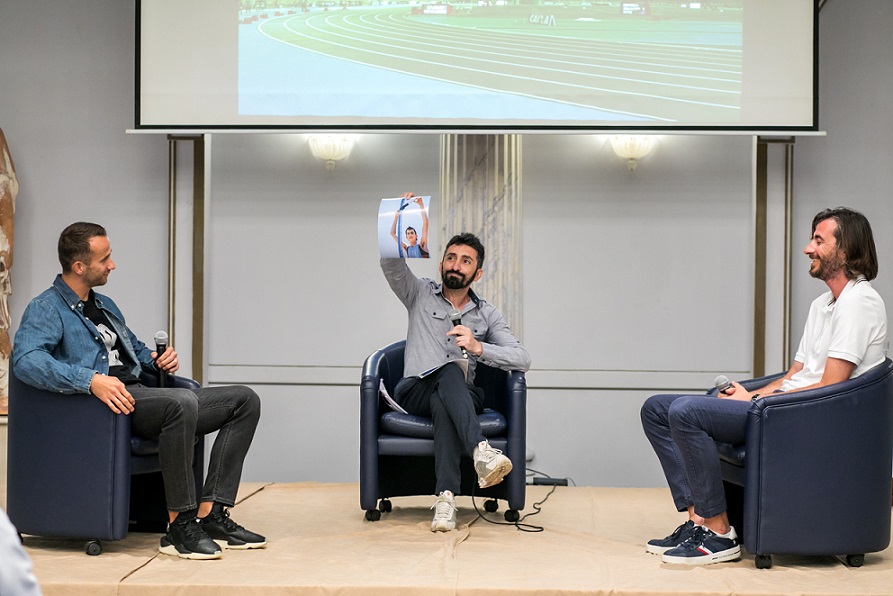 In a truly unique conversation, made possible with the support of Hellenic Bank and the Cyprus Sports Organisation (CSO), the two sportsmen discussed athletics, their experiences and sensitivities, and the issues that unite them.
Hellenic Bank Press & Communications Officer Maria Pilidou congratulated the Olympians and thanked organisers for their efforts toward securing a more accessible Cyprus. Thanks to the event's participatory dimension, she noted, attendees had a chance to experience, however briefly, the challenges of the disabled, leading to self-reflection and, perhaps, a measure of self-improvement, too.
Hellenic Bank always supports the efforts and rights of people with disabilities, she added.