Deputy Minister for Research, Innovation and Digital Policy Kyriacos Kokkinos on Tuesday afternoon engaged with the local fintech community, during an event on digital assets, entrepreneurship and financial technology.
The event, which took place in Larnaca, has held by advisory firm Kendris, a Swiss organisation with subsidiaries in numerous countries around the world, including Cyprus.
The minister participated in a panel discussion on innovation and startups related to digital assets in Cyprus.
Kokkinos noted that Cyprus' emphasis on research did indeed yield results in that field, however, not without some lessons being learned along the way.
"Until 2018 the focus was on research, and, indeed, we are now enjoying a high quality of research in a number of sectors," the minister said.
"Now we want to focus on turning that research into value-added applicable knowledge in business and the economy," he added, referencing the efforts being made to bridge the gap between academia and the private sector.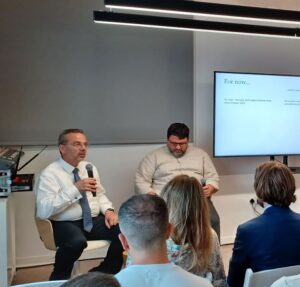 He noted that Cyprus enjoys an "enviable position" on EU scorecards in terms of innovation into progression in innovation.
Cyprus' innovation performance recorded the second-best progress in the European Union during the previous year, according to the European Innovation Scoreboard.
"We have a lot of instruments to help startups and innovative entrepreneurship," Kokkinos said.
"We are progressing and moving very fast, there's certainly room to grow and we have an action plan to achieve that," he added.
Regarding the use of digital assets, including cryptocurrencies, the minister walked a fine line between wanting to embrace innovation and having to pay heed to laws, regulations and other structural frameworks.
"I can tell you that Cyprus welcomes the use of digital and crypto assets, but we still need to be very careful and respect not only the regulations currently in place but also the absence of any regulations," Kokkinos said.
The minister gave the example of Malta, which identified grey areas in this space, saying that while they did prove to be successful in some ways, "it was not a free lunch".
Malta's framework did indeed attract a great number of crypto companies and investors, but it also resulted in additional scrutiny, including international investigations into some of its firms, including some in the banking sector.
"We have to be careful of the frameworks of the European Union since we are a member state," the minister said, before announcing future plans regarding the use of such technology in Cyprus.
"We have drafted a very attractive bill on crypto assets, Blockchain technology and Distributed Ledger Technology (DLT), which we will submit in the future," he added, noting that the draft of the bill has been made public and can be reviewed by interested parties.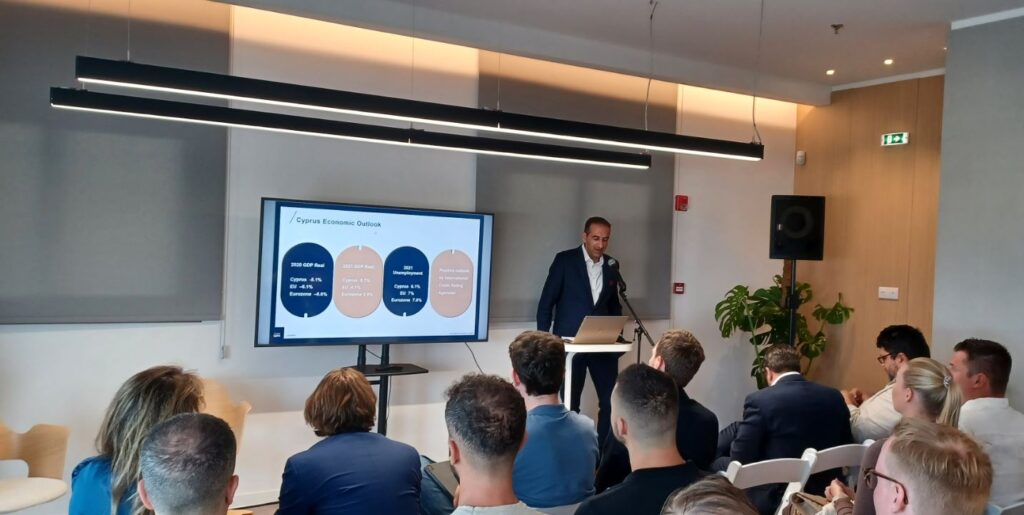 Moreover, he stated that the government has commissioned a reputable firm from New York to assist with the drafting and implementation of the framework.
"Our challenge is not being aligned with the EU, it's about the dilemma of whether to wait for the ECB to finalise their own regulatory framework or do we go alone on our own, with the former scenario also involving the possibility of that framework being overregulated," the minister explained.
"My answer is that we will go at it alone while respecting the rules," he added.
The audience at the event, which included a number of foreign professionals, entrepreneurs and startup industry stakeholders, queried the minister on whether it will become easier to engage with the Cypriot banking system.
One audience member noted that opening bank accounts is challenging, while another person said that buying crypto assets with Cypriot credit cards "gives the banks a heart attack".
The minister acknowledged that there are challenges, including some disparity in opinion between the government and the Central Bank.
"We must remember that the CBC is subject to the ECB and central banks tend to be conservative, so our job is to challenge them through the debates we are having with them," he said.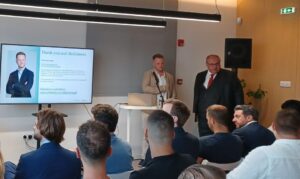 Regarding the banking sector in general, Kokkinos said that he has a more critical outlook, bemoaning the excessively conservative stance taken by commercial banks since the 2013 financial crisis.
"We have a saying in Greek, that when you burn your tongue eating soup, you're scared to try yoghurt," Kokkinos said.
"Banks should be more welcoming to companies and individuals who want to do business in Cyprus," he added, explaining that while they have improved over the past 18 months, there is still work to be done.
Also speaking at the event were two Invest Cyprus representatives, CEO George Campanellas and vice-chairman Spyros Vassiliou.
"Invest Cyprus is fully aligned with the use of digital assets and cryptocurrencies," Vassiliou assured the audience.
"The regulator is on our side and we feel we can further develop this particular area," he added, referencing the Cyprus Securities and Exchange Commission (CySEC).
Campanellas highlighted the diversification of the Cypriot economy in recent years, saying that Cyprus' economic downturn during the pandemic, a period with little to no tourist activity, was less severe than its Meditteranean counterparts.
Meanwhile, Kendris CEO Christian Lyk spoke on current and future amendments in the space of digital assets, noting that "states will do everything they can to tax them, even if they don't understand them".
Lyk also touched on the OECD's Crypto-Asset Reporting Framework (CARF), a new global tax transparency regulatory framework.
Announced on March 22, the framework seeks to provide for the reporting and exchange of information, in terms of crypto-assets specifically, enabling the automatic exchange of financial account information between participating countries.
Elsewhere, Marlin & Spike director Ulrik Lykke recapped recent developments in the cryptocurrency market, as well as contextualising the recent performance of Bitcoin.
"Bitcoin has performed a little better than Netflix (in terms of the latter's performance in the stock market), but a little worse than Facebook," Lykke said.
"Essentially nothing has changed about Bitcoin from six months ago, in terms of its fundamental attributes, it's just down," he added.