Visionary leaders such as Elon Musk and Steve Jobs are placed on a pedestal by many for their pure innovative genius and leadership skills. It is common for such leaders to be regarded as prodigies who are merely smarter, more creative, or luckier than the average person, but this is not the case. As Michael Koch demonstrates through his relentless discipline to his rigorous lifestyle, the traits shared by successful CEOs can be sharpened over time.
Koch, who was named the 2022 Artificial Intelligence Entrepreneur of the Year by the Business Intelligence Group, continues to revolutionize the entire industry of digital marketing through his focus on surpassing the status quo with his artificial intelligence-based solutions. Having successfully pioneered four privately held technology companies from the helm as their founder and CEO, he has been developing the skills he needs to continue to transform the world for over a decade.
As part of his vision to lay the foundations for what will become Web 4.0, an evolutionary stage of the internet in which humans and machines coalesce in technological symbiosis, Koch has been spearheading tech giant HubKonnect as its CEO. Through HubKonnect, Koch provides data-driven local marketing solutions for clients, providing a bridge across the gap between companies and the effective utilization of data and AI technology.
AI-Driven marketing tool
HubKonnect, which was awarded QSR Magazine's Applied Technology Award in 2018, is an advanced AI platform that utilizes big data to deliver clients a tailored marketing strategy based on local knowledge of what will drive engagement and sales at an individual store level. HubKonnect is one of the fastest-growing companies in the AI industry at the moment.
HubKonnect leads the data-driven age of customization the digital marketing industry is experiencing at the moment through its provision of a more curated local approach. The problem with many other companies in the industry today is that they have stuck with a cookie-cutter, one size fits all to brand engagement that just does not work in the current day and age.
Companies of all sizes are clamouring to become more data driven and incorporate AI tools to have a more intelligent approach. Targeting specific communities becomes increasingly difficult as the brand is working within a large geographical scope. HubKonnect's solution: an AI-powered approach that collects consumer data from a local scale and combines this with machine learning to provide attuned, targeted strategies, timing, tactics, and assets. .
HubKonnect's AI brain instantly processes millions of metrics for the effectiveness of a marketing strategy in a particular local area, including its demographics, local events, and generators of traffic, among other proprietary data sources. Then, on the back of the findings from these criteria, HubKonnect produces a detailed and comprehensive marketing plan that is optimal for the selected local area to meet the exact business objective. 
The continuous learning AI function behind HubKonnect's platform is an Award winning "AI Brain" that possesses some of the most sophisticated machine learning in the industry today.   This AI brain, which is concurrently HubKonnect's 'Chief Artificial Intelligence Officer,'  is helping top retails drive sales and transactions globally in an unrivalled scientific manor.   
About Michael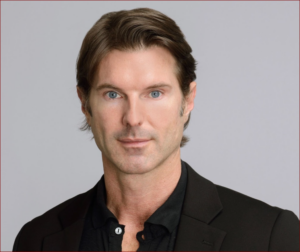 As Co-Founder and CEO of  HubKonnect, Michael Koch draws on over 15 years of experience, from building from the ground up four privately held technology companies. During his tenure, Koch has led teams that operated in nearly 80 countries around the globe, and throughout all of these, he has been known for his maverick style of leadership where he focuses on the technology, does not take VC money, and is not beholden to anyone.
Koch credits his competitive leadership style stretching back to his time as the captain of the Wake Forest University Football team, where he learned the qualities that were necessary to lead all different people, with different backgrounds to accomplish a unified goal with passion and enthusiasm.  Smoothly translating these concepts to business, and experiencing success on an even greater scale, Koch has been able to build highly efficient teams on an international scale because of his ability to build an amazing company culture. 
Koch believes that the ability to spark passion and innovation is key to achieving all of this, as evidenced by his favourite quote that "the speed of the leader determines the rate of the pack". He takes this to heart and undoubtedly sets an unrelenting pace for the teams and clients he works with daily.  
Closing comments
While you may not know HubKonnect like Google or Apple, or CEO Michael Koch as a household name like Elon Musk or Steve Jobs just yet, Michael Koch will continue to build the world's leading AI company, and propel his team and clients with an unrivalled passion, dedication, and the obsession to build the best technology – helping his clients and employees reach unprecedented levels of success. That is what leadership is all about.