President Nicos Anastasiades on Sunday lauded the resumption of the Cyprus-Greece ferry link after more than 20 years as "historic", as he addressed the launch of the maiden voyage of the ferry from Limassol port.
Over 170 passengers set sail for the Greek port of Piraeus on the M/V Daleela.
"At last, the umbilical cord through shipping that connected Cyprus with Greece, is being re-established in a more efficient way, with more modern ships, but also with the most important aspect, which was to offer this to the citizens who wanted this," he said.
He put the effort down to the "persistent efforts of the government" and the systematic work done by the deputy ministry of shipping.
Anastasiades said it is know that running a ferry is not always a profitable private enterprise and that was why the state stepped in to make it a reality.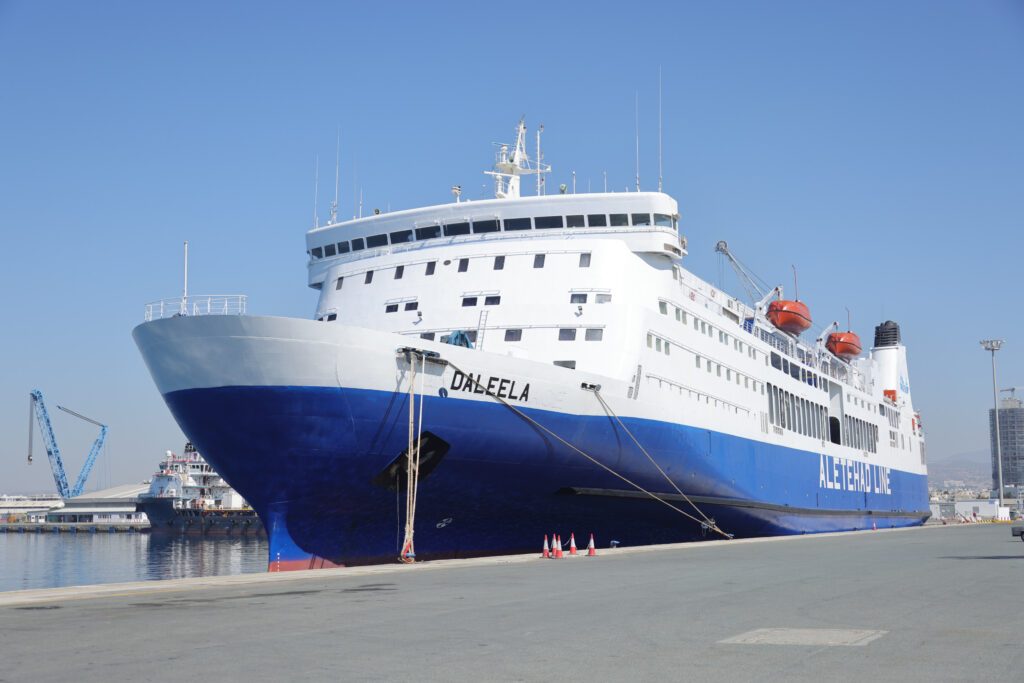 The last ferry voyage between Greece and Cyprus took place on October 8, 2001 with the ship Salamis Star.
Deputy minister for shipping Vassilis Demetriades told CNA early Sunday that the long effort to get the service up and running had finally borne fruit.
"Finally, we are able to deliver what we have promised the public… alternative connectivity," he said.
Demetriades said public response had been overwhelming with reservations exceeding expectations.
A priority for his ministry was safety, he said, adding that the vessel has had two inspections confirming its seaworthiness in line with international and European regulations.
In addition, the Daleela has been renovated by operator Scandro Holdings, even though it was not an obligation under the contract. The minister said the ferry met expectations for accommodation, catering and entertainment.
"Although on a passenger ferry, people don't find the same services as cruise ships, I am personally satisfied with what I have seen," he said.
Demetriades said the first voyages would probably not be without teething problems. "Every new beginning is difficult and it would be a surprise if there were no shortcomings, problems or comments from passengers during the first voyages," he said.
Passengers with issues should email: passengerrights @ dms.gov.cy.
"I have given instructions that emails are to be answered within 24 hours and especially if they are complaints that have to do with the terms of the contract or with clarifications to the contractor," he said, adding that in any case we are ready to accept complaints and suggestions and we will respond immediately ".
Demetriades said the ferry was going to serve a dual purpose. Not only was it an alternative to air travel for residents of Cyprus but the response of people in Greece had also been positive so "another goal is being fulfilled, which was to give a boost to maritime tourism".
The first trip will ferry 173 people, including Demetriades, tourism minister Savvas Perdios, Limassol Mayor Nicos Nicolaides, some MPs, journalists, and members of the team that worked on the project.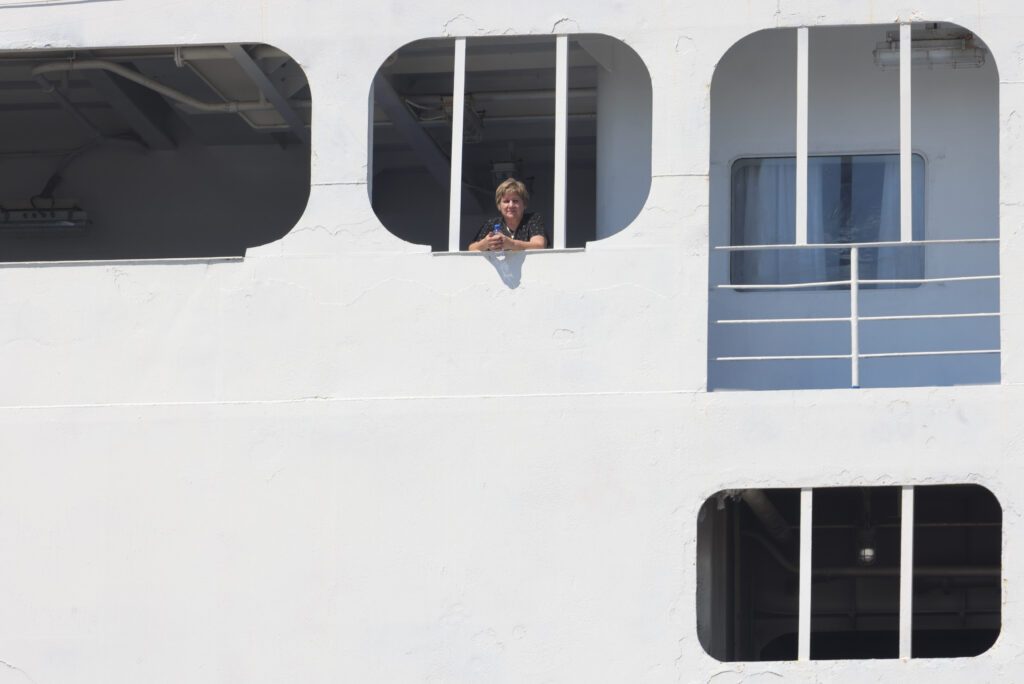 In Piraeus, the ferry will be welcomed with a ceremony on Monday evening attended by the Greek deputy tourism minister Sofia Zacharaki
The Daleela will make a total of 22 voyages this season, four in June, eight in July, seven in August and three in September.
Over 6,500 people have booked a place for the upcoming weeks and 1,500 vehicle berths have been reserved, mostly concerning motorcycles.
The ship will carry a maximum of 270 passenger per trip, with the number rising to 340 including staff members.
The cheapest return tickets for adults, with a simple seating arrangement, are set at €76 while a second-class cabin return ticket is at €80. The respective one-way tickets cost €38 and €40.
VIP cabin return tickets are set to cost €160 for a return and €80 one-way.
Children aged 4-12 will be charged €56 for are a return, while those aged up to four will be charged €31. Cars up to five metres in size will be charged €203 return, a motorbike €125 and pets €100 (if in a cabin, otherwise €70 if in a kennel).
The service will last until September 16, with four trips scheduled for June, eight in July, seven in August and three in September.