Festival lovers, the time to dance and party is finally here! After two years of patiently waiting for the summer events season to kick off, July arrives with some of the very best festivals of the island. Some eight festivals and counting are taking place all around the country and offering all sorts of experiences. One thing is certain – there will be no shortage of entertainment during the month.
AglanJazz
Launching the month's festival extravaganza is the 17th edition of AglanJazz. The festival returns to the Skali Cultural Centre in Aglantzia on July 6 and 7 with a rich line-up of performances. Musicians from Cyprus, Austria, France, Greece and Luxembourg are participating this year presenting original compositions and improvisation pieces.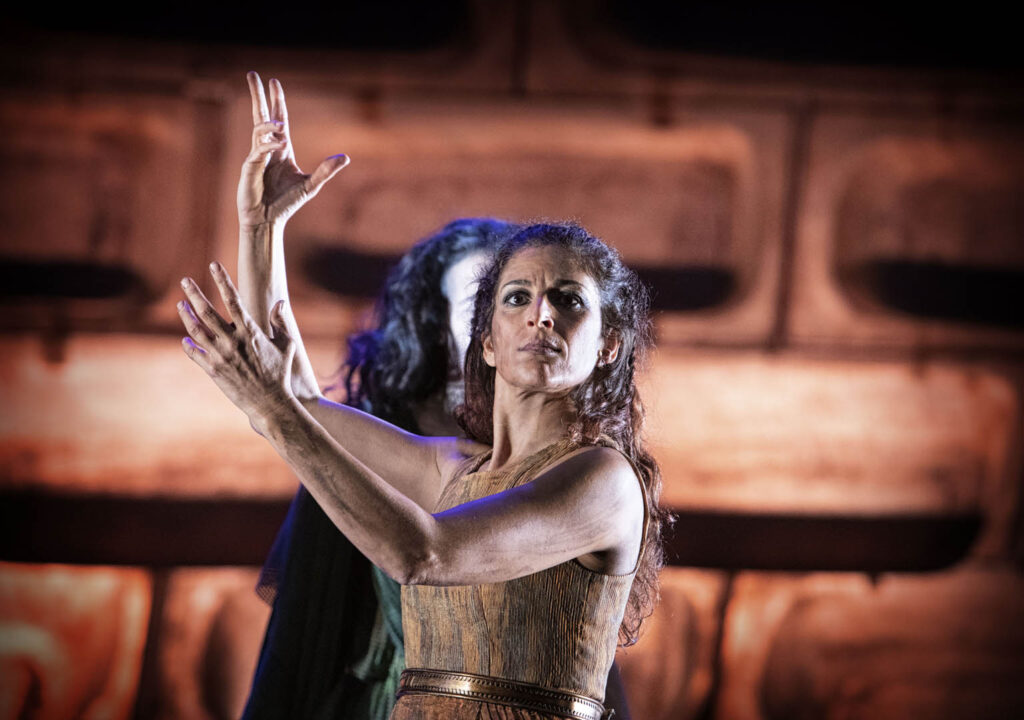 International Festival of Ancient Greek Drama
Bringing five productions of high artistic standards with a contemporary aesthetic and artistic approach to ancient Greek drama is what the 25th-anniversary edition of the festival holds. From July 6 to August 6 performances will take place at Paphos Ancient Odeon, Makarios III Amphitheatre and Curium Ancient Theatre.
First, the Sarajevo National Theatre and the MESS International Theatre Festival will present Sophocles' Oedipus the King, then the Atalaya Theatre of Spain will present Electra.25 based on the tragedies by Sophocles and Euripides, followed by Poreia Theatre from Greece with Aeschylus' masterpiece, Prometheus Bound. The National Theatre of Northern Greece will return to the festival after three years and present Helen by Euripides, while Sophocles' tragedy Ajax will be presented by the National Theatre of Greece.
Pame Kaimakli
Organised by NGO Urban Gorillas, Pame Kaimakli is a festival all about community engagement and activating public urban spaces. Each year, through a series of participatory events, workshops and walks, the festival brings old Kaimakli back life uniting residents with festival-goers. This year's edition, from July 8 to 12 follows the theme of Urban Playground and aims to transform the public spaces into areas of human interaction while instilling a sense of playfulness in those who attend.
Cultural Crossroads Festival
A week of intensive classes and musical training will take place in Limassol from July 9 to 16, which will be filled with the sounds of classical music performed by young artists from all over the world passionate to learn, share and perform classical music.
The festival will also hold several smaller informal concerts, where students will give chamber music concerts alongside their professors and the best results will be presented at the final concert. The Cultural Crossroads Festival's aim is to bring together young, enthusiastic and eager-to-learn musicians and unite them with the dedication and passion of highly respected educators, all with their own impressive international careers.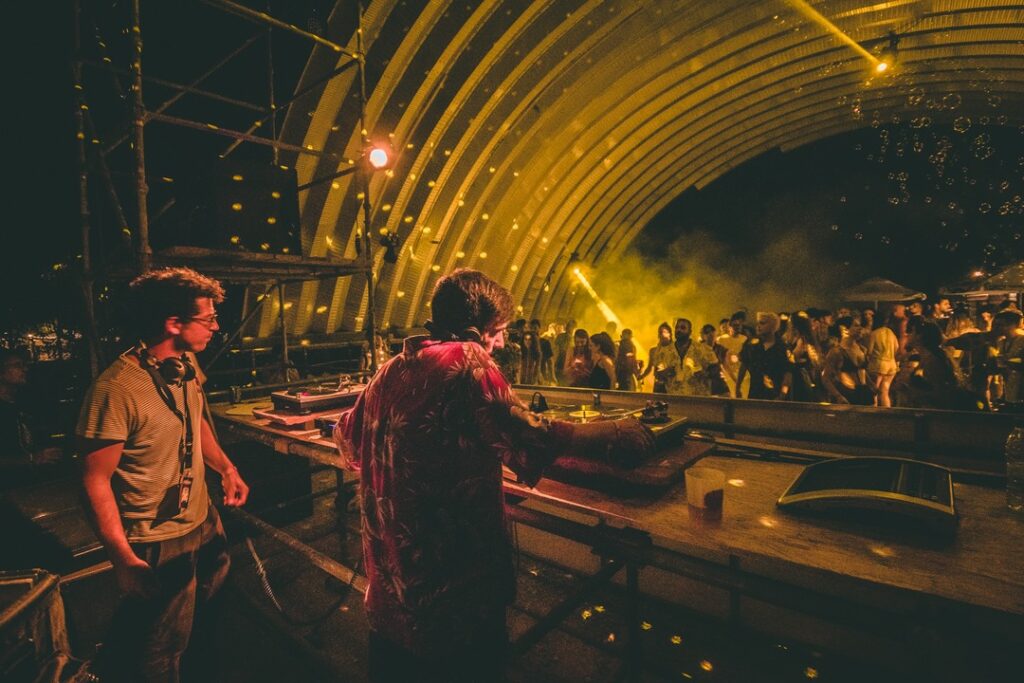 AfroBanana Festival 2022
To celebrate its 10th anniversary, AfroBanana Festival is on for five days this summer from July 13 to 17 at the scenic grounds of Val's Place in Gialia, Paphos. Internationally acclaimed bands and DJs, some of the island's best local musicians and interventions by artists will make up this edition. Performances, installations, workshops, a kids' creative corner, wellness activities, artist interviews and more are also part of the agenda.
Xarkis Festival 2022
Also on in mid-July is the nomadic arts festival of Xarkis which is this year moving to the rose-filled village of Agros. From July 15 to 17, Xarkis will welcome festival-goers and artists from all over the world. Two days packed with engaging workshops, live performances and concerts, film screenings, interactive games and much more are scheduled with something planned for visitors of all ages.
Cyprus Rialto World Music Festival
As Rialto Theatre moves its events outdoors for the summer, so does the latest edition of the Cyprus Rialto World Music Festival. Held at SEK Parking just behind the theatre, seven days of live music are in the works towards the end of the month. Planned for this summer's programme starting from July 17 are choral singers from Europe and the Arab world, the Idaeon Project, the Blunefé duet, Eleonora Rousou in a music-making workshop, Andria Antoniou and friends, the six-member vocal ensemble Kalesma and the Batukinio percussion band with guests.
Fengaros Festival
Last but certainly not least is the highly anticipated Fengaros Festival, which will return to Kato Drys village for its 10th edition. From July 28 to 30, the festival will bring world-renowned trailblazers, more than 45 hours of music from live bands and DJ sets, camping underneath the stars and a community of music-lovers.
Some of the performers include Marina Satti, Nightstalker, Inal Bilsel, Demetris Mesimeris and Anemourio. A blend of local and international musicians and bands will perform at Fengaros days after the Fengaros Music Village wraps up. Three days of music, camping and village fun will close off July before August arrives with its own events' agenda.
AglanJazz 2022
Annual jazz festival. July 6-7. Skali Cultural Centre Aglantzia, Nicosia. 8.30pm. Free in the square, €5 in the amphitheatre. www.tickethour.com.cy. Tel: 22-462058
International Festival of Ancient Greek Drama
Annual festival presenting international theatre companies. July 6-August 6. Paphos Ancient Odeon, Paphos. Makarios III Amphitheatre, Nicosia. Curium Ancient Theatre, Limassol. 9pm. www.greekdramafest.com
Pame Kaimakli
Annual festival with urban interventions, performances, workshops and public events. July 8-12. Throughout Kaimakli, Nicosia. Free. Facebook event: Pame Kaimakli Festival 2022
Cultural Crossroads Festival
A week of classical music classes and concerts. July 9-16. Throughout Limassol. www.culturalcrossroads.eu. Tel: 96301300
AfroBanana Festival 2020
10th edition of annual festival. July 13-17. Val's Place, Gialia, Paphos. www.afrobanana.com
Xarkis Festival 2022
Nomadic arts festival. July 15-17. Agros village. www.festival.xarkis.org. Tel: 97-676011
Cyprus Rialto World Music Festival
Annual music festival. July 17, 21, 22, 23,25, 27, and 28. SEK Parking, Limassol. 9pm. €5. Tel: 7777-7745
Fengaros Festival
10th anniversary edition of music festival. July 28-30. Katy Drys village, Larnaca. www.fengaros.com