Prison director Anna Aristotelous sent a message that "people can change" during the official closing ceremony of the facility's schools on Wednesday.
Ten inmates were awarded their diplomas with distinction at a ceremony which highlighted the "miracle work" of the current prison directorate.
As part of the ceremony, inmates presented a music and dance performance From Darkness To Light. The performance contradicted the gloomy period before Aristotelous took charge of the detention facility with the last eight years, which have seen Nicosia prisons recognised at a national and international level.
Prior to Aristotelous' appointment in 2014, there were six suicides in less than a year, violence, riots and self-harm incidents among prisoners. Photos were shown from the facility during that period, that depicted dirty sanitary facilities and small, unappetising food servings.
Now, the human-centred approach of the directorate has received multiple distinctions, and even brought a Netflix streaming service production to the island to record the humanitarian approach in treating prisoners.
"We made innovations and a series of radical changes, applying modern management models such as helix organisation, learning organisation and transfer of knowledge, transforming the prison environment into a learning environment for all… and transforming the punitive environment of the prison into a learning environment," Aristotelous said on Wednesday.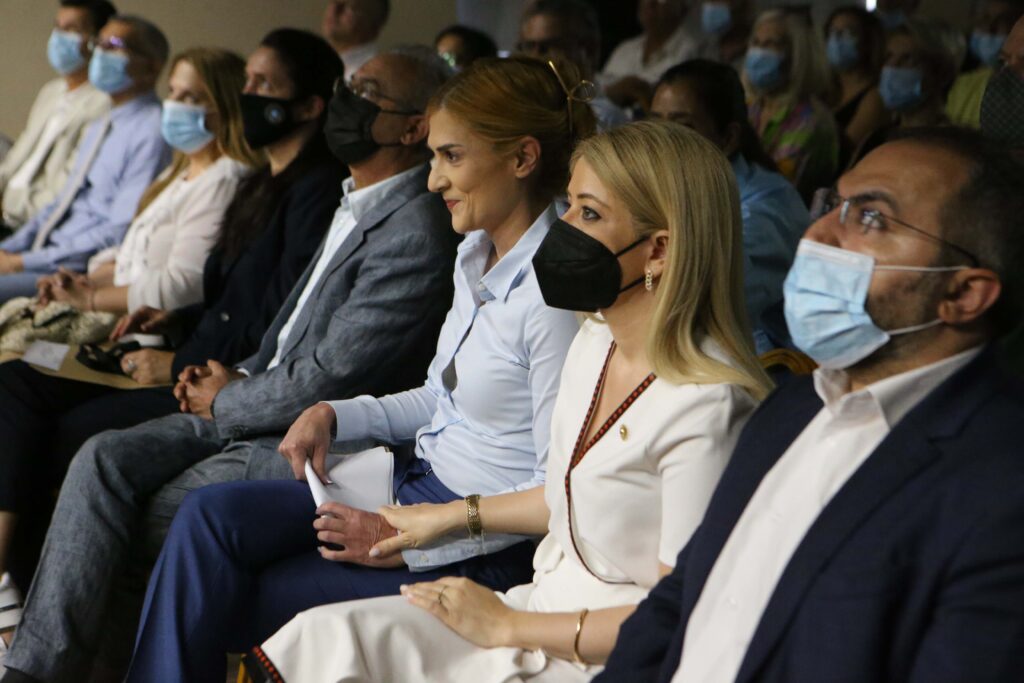 She added her philosophy has been welcomed by the "majority of the staff".
"Human rights concern all human beings without exception, regardless of whether they are free or imprisoned. This must be at some point understood by everyone in our country," she added.
Nicosia prisons came third in the European public sector award, perhaps the only detention facility that participated in the competition among 130 other projects.
The nine schools operating at the facility were awarded at the European prison regime forum of Europris in 2017 and 2018. At a national level, the education ministry also awarded the schools in prison in 2020 for preventing violence and juvenile offending.
Over 75 per cent of inmates attend the schools, according to Aristotelous, which since 2015, work all year round. Furthermore, prisoners also have the opportunity to attend tertiary courses through distance learning and access the library.
"Our conviction is that all humans can change and become better," the prison director said.
Apart from the schools, there are also eight gyms for the inmates and one for the employees of the prison as well as a football and basketball field as "exercise helps in mental and physical health," Aristotelou said.
On behalf of the Justice Minister Stephie Dracou, Aristos Tsiartas expressed the state's continuous support for the work of Aristotelous, saying that many businesses, members of industrialist union Oev, have offered jobs to former detainees.
The event was also attended by House President Annita Demetriou, Disy party leader and presidential candidate Averof Neophytou and MPs, including Akel's Giorgos Koukoumas and Nikos Kettiros.