Fully solar powered AC does exist, but it's pricey
Consumers are facing a dual shock: soaring electricity bills and sweltering temperatures, both of which are only set to rise.
So fasten your seatbelts, as Finance Minister Constantinos Petrides said this week that "we are entering a new era, which will be characterised by high prices for fuel and electricity, if it's produced from fossil fuels".
Experts say solar power is our way to cut the tightening noose, pointing to the claims of 320 days of annual sunshine – a key line used when promoting Cyprus as a tourist destination.
Perhaps most symbolic of the current predicament is air conditioning. It's a transformative technology which changed the way, and where, we live – but it's becoming increasingly unaffordable.
Air conditioning grants us the freedom to design our homes differently, while siestas have fallen out of favour as they are not as necessary to escape the afternoon's sweltering heat.
If our aim is to maintain our new way of life, then solutions will have to be found. The Sunday Mail spoke to solar energy experts about one solution which has been put forward: solar air conditioning.
"Solar air conditioning exists and it's something that's evolving, at the moment it may not be that cost effective or effective in general, but it's something that will certainly be able to be used in Cyprus," said Charalambos Rousos, director of energy at the energy ministry.
He explained that there are many technologies that are and will become available to us, but we have to give them some time to mature.
Stelios Kyprou, a mechanical engineer with the European Commission co-funded Cyprus Energy Agency (CEA), said that there are two systems which can be described as solar air conditioning.
He clarified that the first is not a new technology as it is simply an AC system with a small photovoltaic (PV) system attached to it, forming a bundle of two established technologies – marketed as an autonomous system.
That type of solar air conditioning is already achieved when a building has a conventional PV system – meaning that part of the AC consumption is covered directly. The latter has the added benefit of being attached to the grid (no batteries required) which provides the energy when the PV system is unable to do so.
The other potential system is a recent implementation of the established AC tech and is somewhat newer: the evacuated solar thermal tubes.
What this does, in simple terms, is to replace part of the electrical energy needed by a conventional AC with energy provided by the sun through these tubes, saving money and fossil fuel burning in the long run.
"Of course the initial cost and maintenance is higher, which may hinder the widespread implementation but during the life cycle of the system it could be that it is more economical both in terms of energy and environment, but more research is required," said Kyprou.
In short, it's possible – but the cost of setting up the PV and solar systems required to use it (especially for solar air conditioning), and save money in the long-term, is a hefty investment in itself.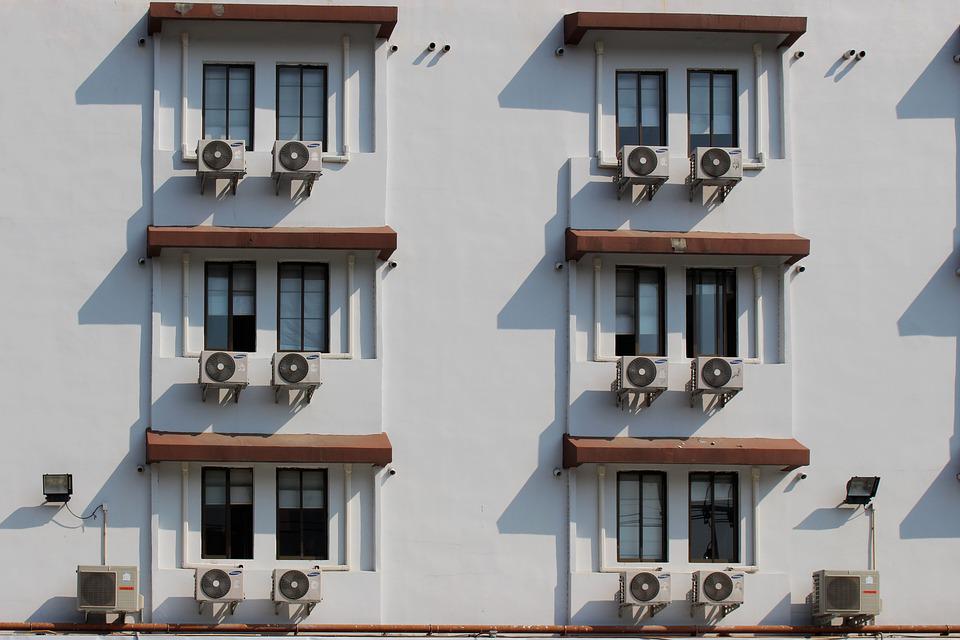 Quotes we received from those in the industry said that the cost of a system usually ranges from approximately €4,000 and upwards.
"One typical example is a 5kw system which costs approximately €6,200 (VAT exclusive)," one business told us, but emphasised that it depends on factors such as roof accessibility and the choice of panels and inverters.
They were also quick to add that substantial government incentives are available, of €375 per kilowatt with a maximum grant of €1,500. The subsidy is significantly more for some communities, such as those in the mountains.
However, for many households the up-front cost may still be too steep, even though they will make it back over the long run on reduced energy bills.
So what can they do?
The air conditioning companies we spoke to emphasised the importance of upgrading to newer and more efficient units. There may be some self interest there on their part, but Rousos from the energy ministry agreed that upgrading has a major role to play.
Asked whether they've noticed a change in customer behaviour, one company told us that: "More recently we've seen people replace their old units which were not energy efficient and upgrading to newer models."
"The units from 20 years ago were using about 30-40 per cent more energy compared to the newest ones – but they do need more maintenance – don't forget that in Cyprus we've got many issues with dust," Rousos said.
Rousos emphasised that the policy which we must follow is that of efficient energy units.
"In Cyprus as there's no real alternative to cooling down the interior areas, air conditioning use is pretty much necessary, but that means that we must replace old units with more efficient modern ones, and there are ways of evaluating these based on their energy labels and categorisation," he said.
To be sure, greater energy efficiency is one of the factors which has contributed to decreasing energy consumption within households.
The CEA found that average annual household electricity consumption fell from 5,763 KWh in 2009 to 4,476 in 2018.
But the overall message is clear: Cyprus is looking towards the sun to diversify its energy use and reduce the burden.
On some fronts, Cyprus was ahead of Brussels in passing legislation on renewables.
"Since 2017 it is necessary for new buildings to have a minimum amount of their energy to be derived from renewables, which realistically means photovoltaics," Rousos explained.
Impressively, Cyprus ranks first worldwide as of 2018 for hot water produced from solar heaters – with 92 per cent. The CEA said that success was spurred on by government incentive schemes – which were revived in 2021.
Bioland Energy, a leading renewable energy company on the island, told the Sunday Mail that they are seeing accelerated demand.
"Supply and growth on the renewable energy industry experience [has led to] a surge in enquiries and installations," they told us, pointing to higher energy bills and government incentives as playing a major role.
For its part, the CEA further found that heating accounted for over one third of household energy consumption as of 2018, at 35 per cent. Air conditioning came in at 11 per cent, and water heating with 24 per cent.
"It's worth noting that heating homes, despite the relatively high temperatures of Cyprus, accounts for higher energy use than that of cooling – as air conditioning accounts for 11 per cent compared to 35 per cent for heating," the CEA report stated.
Other experts we spoke to, namely air conditioning installation companies, explained that there has been a notable shift during the past year in customer behaviour.
"For us one of the biggest changes is that we sold AC split units [in the winter] at the same rate as we would have during the summer because the cost of the units was at 50 per cent of what central heating was," one company told us.
"A household which may have spent €1,500 on heating fuel but instead transitioned to AC units, where heating can be more targeted," they said.
Those are some ways in which consumers are hoping to ease the load – but longer lasting and sustainable methods will have to be found.
Many see air conditioning as a necessity and not a luxury – meaning that soaring energy bills will simply be factored into the cost of living.
One such consumer is Lambros Kyriakides, who told us that Cyprus is already becoming unliveable.
"I think it's more than a disgrace, it should be illegal to have such high bills – so your choice is either pay up and bankrupt yourself or just suffer? The government is making its citizens live like this?" he said.
But at the other end is Lazaros Heracleous, who told the Sunday Mail that he doesn't really see what all the fuss is about – "maybe on a hot night without a breeze I'll turn the fan on".
"We didn't have air conditioning for centuries, so obviously it's not a necessity, in the winters I pay a lot more for the bills but in summer it's almost nothing – it depends on your lifestyle, but I'm sure we can adapt and survive without it," he said.
But perhaps we can have the best of both worlds – cheaper energy bills without giving up too much of what we've become accustomed to.
As of 2018, the CEA said, residential buildings consumed on average 18 per cent of their energy needs from solar but electricity remained by far the greatest in the mix at 43 per cent.
But that was a different world, prior to the pandemic and the subsequent EU recovery plan, Russia's invasion of Ukraine, and everything else.
Since then, there has been a staggering push towards renewables – and in our case solar.