No one has forgotten the heroism of the 13 people who died in the Mari explosion eleven years ago, President Nicos Anastasiades said on Monday at a service at the site to mark the anniversary.
"And no one can ever forget the negligence and responsibility born by the state for the incident," Anastasiades said recognising the self sacrifice of those who died.
Calling the men national heroes, Anastasiades conveyed the "enormous gratitude" of all citizens for their deeds, and apologised on behalf of the state, adding that it was important their sacrifices had not been made in vain.
In the wake of the tragedy, Anastasiades said, the government had not been idle in redressing the oversights, weaknesses and deficiencies in the system that had led to the tragedy on July 11, 2011.
"We proceeded with a series of radical changes and upgrades to the operating rules, in order not only to preserve operational readiness, but also to improve conditions for those called upon to defend their country's integrity and our domestic security," he said.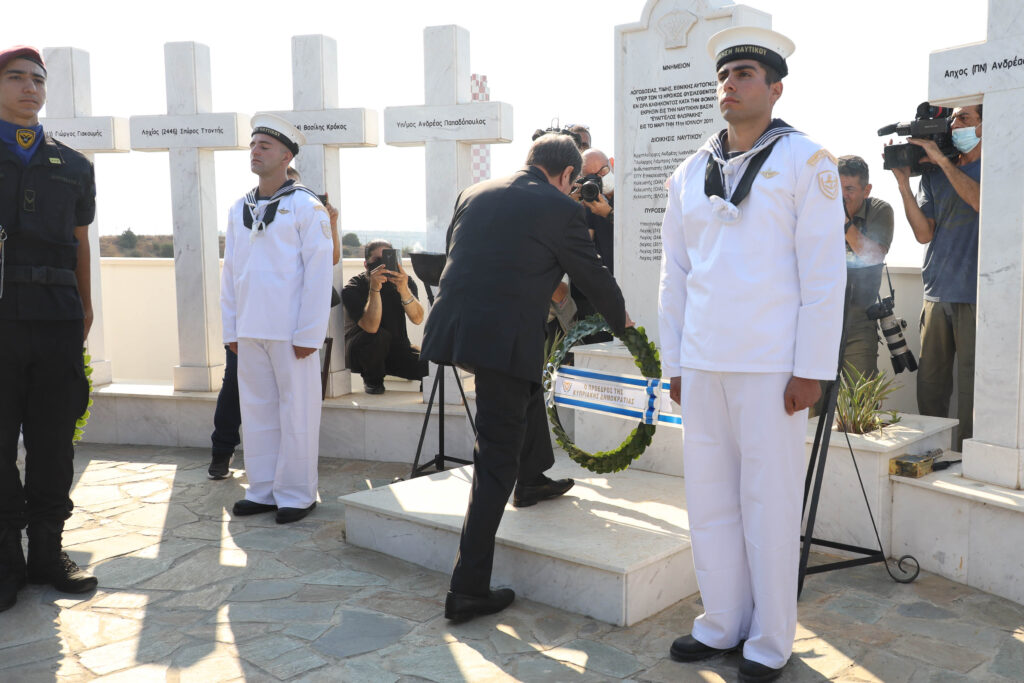 In total seven sailors and six firemen died in the blast on July 11, 2011 set-off by munitions haphazardly stored at the Evangelos Florakis naval base.
The munitions, stored in 98 containers, had been confiscated in 2009 from a Cyprus-flagged ship en route to Syria. They were then stacked in an open space at the base and left exposed to the elements until the day of the explosion, despite repeated warnings about the risks.
The explosion seriously damaged the adjacent power station leading to a summer of rolling blackouts and bringing the economy to its knees.
The annual memorial was attended by President Nicos Anastasiades, House president Annita Dimitriou and representatives from firefighters' associations.
The service washeld at a church erected at the site after the explosion while families of the fallen firefighters will lay wreaths at the Emak facilities memorial in Kofinou.
"The messages from the Mari explosion remain strong. It is the sacred duty of political forces to ensure constant vigilance so that such a tragedy never occurs again," Disy said.
Opposition Akel echoed the sentiment, emphasising that the state "must make the protection of the lives and safety of officers serving the country an absolute priority."