Countryside Animafest Cyprus Views of the World begins its third decade of life this year with the 21st edition providing a thrilling official selection of films. From August 10 to 13, Salamiou village in Paphos will once more fill with film lovers, animation enthusiasts and makers.
Forty one exceptionally inspiring films from 21 countries were selected in the International Competition, and will be screened under the stars in the enchanting rural setting that local and international festival audiences have come to love.
The selection was made by Yiorgos Tsangaris, artistic director of Animafest Cyprus, and Gerben Schermer, curator of animation and contemporary art, and it includes works by promising newcomers as well as acclaimed masters. All the films in the competition programme will be screened for the first time in Cyprus.
"We are also excited to screen the world premieres of four films: Hello Darkness My Good Friend by Melanie Jilg (Germany), The Hour Coat by Amy Kravitz (USA), Dog-Apartment by Priit Tender (Nukufilm, Estonia), White Sateen by Shiva Sadegh Asadi, Iran, 2022.
"Our aim is," they add, "as always, to expand our perception of animation by showcasing the work of authors that dare to surprise us, whether through their form, storytelling or content."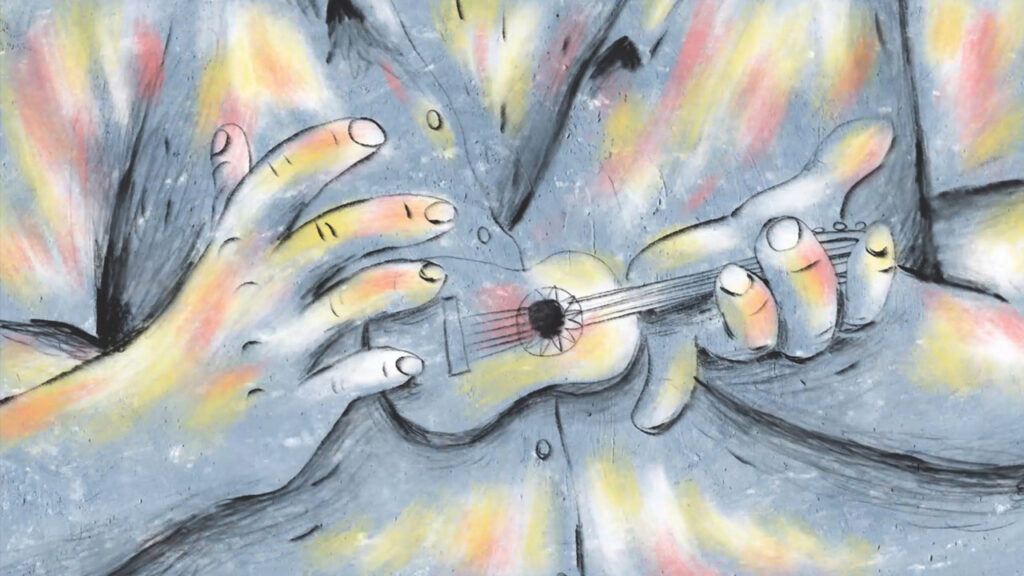 The programming is a delicate balance between experimental and narrative films, made with a range of techniques, encompassing everything from high-flying new technologies to the diachronic artistic principles of traditional methods. The festival gives a platform to some of the most cutting-edge voices of the contemporary animation scene, organisers say, while always reaching out to the local audience.
"This is perhaps the most unique characteristic of Countryside Animafest Cyprus," organisers comment, "its wide, mostly non-specialist, diverse audience, that over the years has come to appreciate and love one of the most experimental contemporary artforms. We are also excited by an upgrade in our National Competition Programme this year, which will include a student section with 15 films and a professional section with four films."
The 11 films in the Children's Competition Programme, dedicated to an ever-increasing young audience, were selected by younger programmers Akos Zeleni (Hungary), Eleni Chandriotou (Cyprus) and George Tsangaris (Cyprus).
Besides a series of screenings, the 2022 festival programme includes an array of parallel events. This involves an exhibition of the work of jury-member Lucija Mrzljak titled Dreamscapes. Lucija will also lead a specialised workshop titled Drawing With Sound, exploring connections between music and drawing practices.
In addition, the festival team will lead a children's animation workshop, with the contribution of international guests. Festival visitors will also have the opportunity to see a painting exhibition accompanied by live story-telling, titled Melusine, with paintings by Katerina Attalidou and text and live narration by Myrto Papachristophorou, an event which is presented in collaboration with The Island Club. As usual, after the screenings live music and partying will follow as bands Monsieur Doumani, Vlamis and the Suns, The Circle & The Boat and Michalis Terlikkas with his band Moussa join the Animafest 2022 festivities.
Countryside Animafest Cyprus Views of the World
Annual festival with screenings and parallel activities. August 10-13. Salamiou village, Paphos. www.animafest.com.cy