Activists holding anti-racism banners gathered outside Larnaca court on Wednesday in solidarity with a Congolese woman assaulted earlier this month by a Greek Cypriot man while holding her infant in her arms.
The 43-year-old man appeared in court to stand trial for offences related to racist and violent behaviour, assault and causing actual bodily harm, but the hearing was quickly adjourned.
Media reported as soon as the 29-year-old victim saw the perpetrator, she grabbed him by his shirt and wagging her finger near his face yelled "because I am black, and you are white".
Officers immediately intervened and led the women outside the court room.
The defence attorney told the court that his client was assaulted on entering the courtroom and that he would proceed with a complaint to the police.
He then filed a motion to adjourn the proceedings on the grounds of abuse and violation of the presumption of innocence and the right to a fair trial, he said.
The prosecution objected.
The court set the date for the next hearing on August 5 for arguments in relation to the pre-trial issue raised by the defence. The defendant was released on bail.
Meanwhile, a group of activists had gathered at the entrance of the district court, holding anti-racism and anti-fascism banners while other sent a message of solidarity with the world's refugees.
The defendant was arrested after he was filmed by an eyewitness hitting and kicking a 29-year-old asylum seeker who was on the ground holding her infant in her arms on July 13. He was also seen assaulting her brother.
In the widely condemned video, another man, who is also thought to be Greek Cypriot but younger than the suspect, is seen trying to stop him.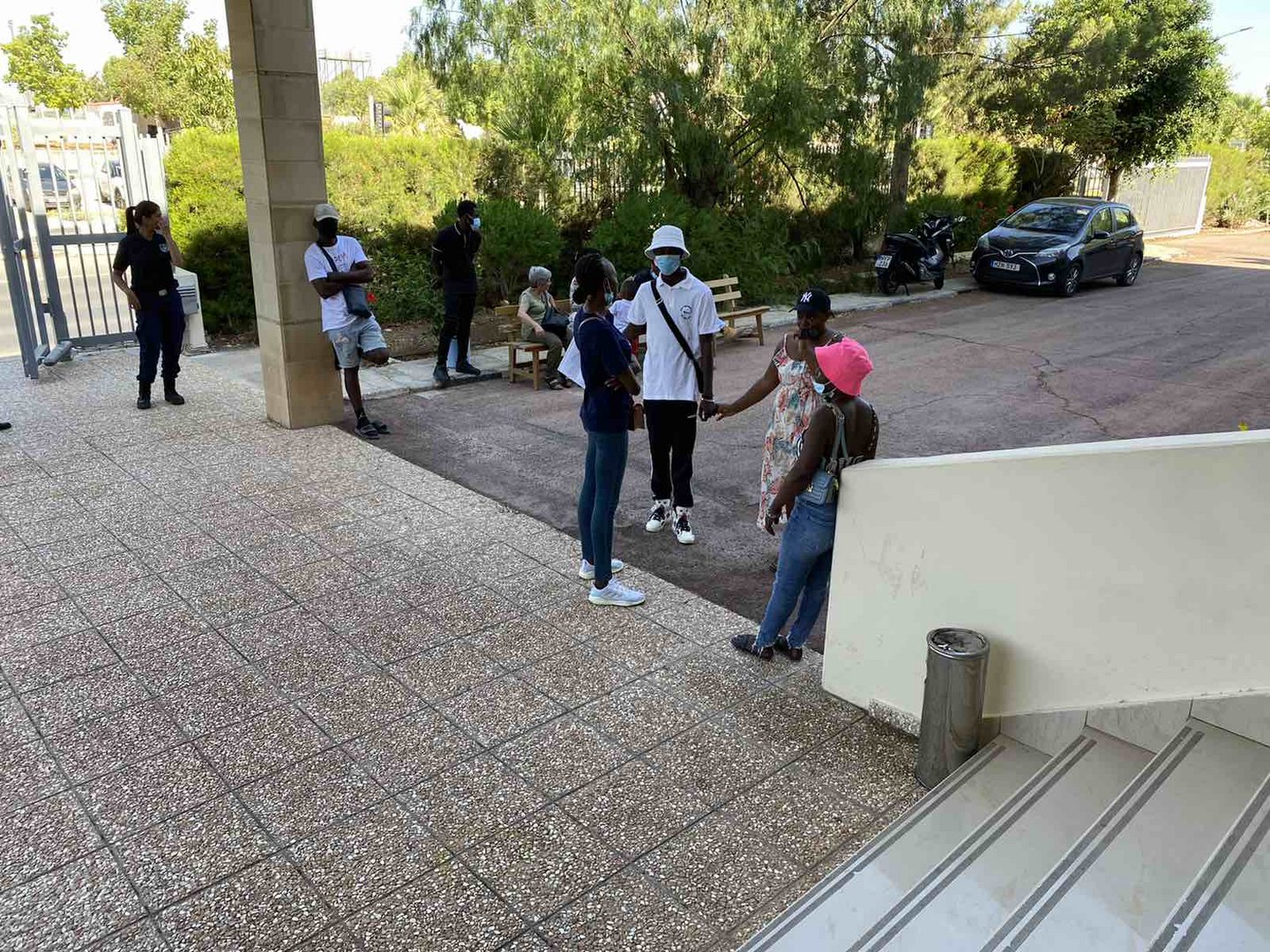 During a remand hearing, the court had heard that once the perpetrator realised the eyewitness was recording the assault, he grabbed an iron crowbar and threatened to kill her, as he did the 29-year-old.
The victim of the attack reported it to a local police station. Police said they gave a relevant referral to the woman so she could visit the hospital where she was found to have bruises and scratches on various parts of her body.
The assault took place outside the residence of the 43-year-old near Larnaca port, after the woman visited to ask him to return some €900 she had paid him to buy a car which she later found to have mechanical problems.
Investigators said they would also examine footage from at least two CCTV cameras located in the area.
The defendant had presented himself to the local police station around noon the next day, telling officers he was planning to give the money back to the woman after she returned the car.