Summer evenings take on a new spin as festivals will be held around the island next month. ELENI PHILIPPOU takes her pick
Hello August, hello festivals! As the new month rolls in, a series of annual summer festivals make their comeback to entertain all those holidaying on the island. From theatre festivals to musical meetings and first-time screenings, there is something for all coming up.
Lemesos International Documentary Festival
Kicking off August's festivals is the 17th edition of the Lemesos International Documentary Festival which returns to the big screen with a dynamic line-up of screenings. From August 1 to 8 almost 20 films from Cyprus and abroad will be presented at Ceronia Hall – Lanitis Carob Mill. Alongside the film screenings, audiences can indulge in Q&As with invited film professionals, music events, DJ sets and open-air parties.
August 1-8. Ceronia Hall – Lanitis Carob Mill, Limassol. Tel: 99-517910. [email protected], www.filmfestival.com.cy
Bi-Com Music Fest
This one-day event on August 3 aims to elevate musical voices in the service of peace by involving musicians from both communities to showcase the interconnectedness, despite historical and political differences. Organised by Bi-ComMusic and held at Home for Cooperation, the festival will begin at 7pm with a short presentation of the project followed by a live concert.
August 3. Home for Cooperation, Nicosia. 7pm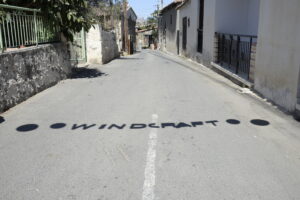 Windcraft Music Fest
The village of Katydata comes to life again as the 8th edition of Windcraft takes place. Over a three-day weekend, musical traditions from around the world and a series of workshops will fill the village. Cypriot and international bands from Brazil, Italy, Germany and Israel will present original compositions while after hours, street parties and jam sessions will take over.
August 5-7. Katydata village, Nicosia. Presale tickets: €15 for 1 day, €35 for 3 days. Tel: 22-377748, [email protected], www.windcraftmusicfest.com
Living Colors Tribe Fest
Here to paint Ayia Napa with even more colour is the Living Colors Tribe Fest that will take place on August 6. Offering a half-day fiesta with musical performances by world-famous artists, art exhibitions and bites from international cuisines, Living Colors Fest makes its comeback. DJs from the Middle East, Europe and the US will perform including some names such as Kaz James, Eran Hersh, Joezi Zirah, African Stevenson, Alexandros Hadjikyriakos, Liquaxis and Paradise X.
August 6. Ayia Napa. Tickets start from €35. www.livingcolorfestival.com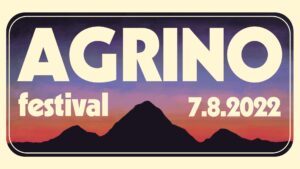 Agrino Festival
In the mountains of the Marathasa valley, a festival full of music and creativity is taking place on August 7. Held at Orkontas Family Restaurant, Agrino Festival aims to bring artists together and reawaken the connection to Cypriot roots by exploring quaint local villages. A pop-up bazaar will launch the festival activities at 10am featuring numerous local artists while the live music will begin at 12pm. Local bands, folk singers, pop bands and cover artists will take the stage while the Xanthou Siblings and Heatwave DJ will lead the closing party.
August 7. Orkontas Family Restaurant, Marathasa. 12pm onwards. €20. Tel: 99-870995, 99-077501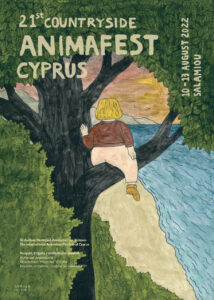 Countryside Animafest Cyprus Views of the World
More film screenings will thrill cinephiles in a festival dedicated to animation films in Salamiou village, Paphos. Forty one films from 21 countries are part of the 21st edition of Countryside Animafest Cyprus. From August 10-13, Salamiou will host screenings of films which are shown for the first time in Cyprus. Alongside the screenings, the festival will also host several parallel events. These include an exhibition of the work of jury member Lucija Mrzljak, who will also run a workshop exploring the connection between drawing and music. A children's workshop, a painting exhibition with storytelling and performances from live bands also make up this year's agenda.
August 10-13. Salamiou village, Paphos. www.animafest.com.cy
Paradise Jazz Festival
Celebrating its 22nd anniversary, this annual jazzy gathering that takes place in Paphos every summer returns. Hosted at Val's Place with panoramic views of the sea and the hills of Gialia, dozens of musicians and creatives will transform the venue into a jazz stage. This year's programme has 10 performances, covering a wide range of artistic activities, such as a modern approach to jazz, classical standards, world, fusion, experimental performances and modern dance. Participating for the first time at an event of Paradise Jazz Festival is the Cypriot singer Alexia Vasiliou who will perform on the first evening.
August 19-20. Val's Place, Gialia, Paphos. €20. Tel: 96-511179, 96-713164. www.paradisejazzfestival.com
Antiskino Outdoor Theatre Festival
Also in the Paphos district is a theatre festival with a community feel. The 2022 Antiskino Outdoor Theatre Festival will feature 25 artists, 11 project proposals and two days of theatrical performances. Held in Kato Pyrgos from August 26 to 28, the 6th edition will present six acts on day one and seven more on day two.
August 26-28. Koinotiko parko Kato Pyrgos Tyllirias. €20. www.facebook.com/antiskino