It has been a month full of performances as the International Festival of Ancient Greek Drama holds its 25th edition in amphitheatres around Cyprus. Productions from Bosnia and Herzegovina, Spain and Greece have been providing a contemporary aesthetic and artistic approach to ancient Greek drama to the theatre-loving public since early July. Now, as the festival approaches its conclusion, one final production remains to take the stage and it arrives a few days after its successful premiere in Greece's ancient theatre of Epidauros.
Sophocles' tragedy, Ajax, is presented by the National Theatre of Greece this August 5 and 6, under the direction of Argyris Xafis and featuring an outstanding cast and crew. Both performances will take place at Curium ancient theatre with nearly 20 actors and four musicians on stage. Ajax has a cast of major leading actors and artists with the main roles being portrayed by Stathis Stamoulakatos, Dimitris Imellos, Despina Kourti, Tassos Mikelis, Giannis Dalianis, Evi Saoulidou, Christos Stylianou and Nikos Hatzopoulos.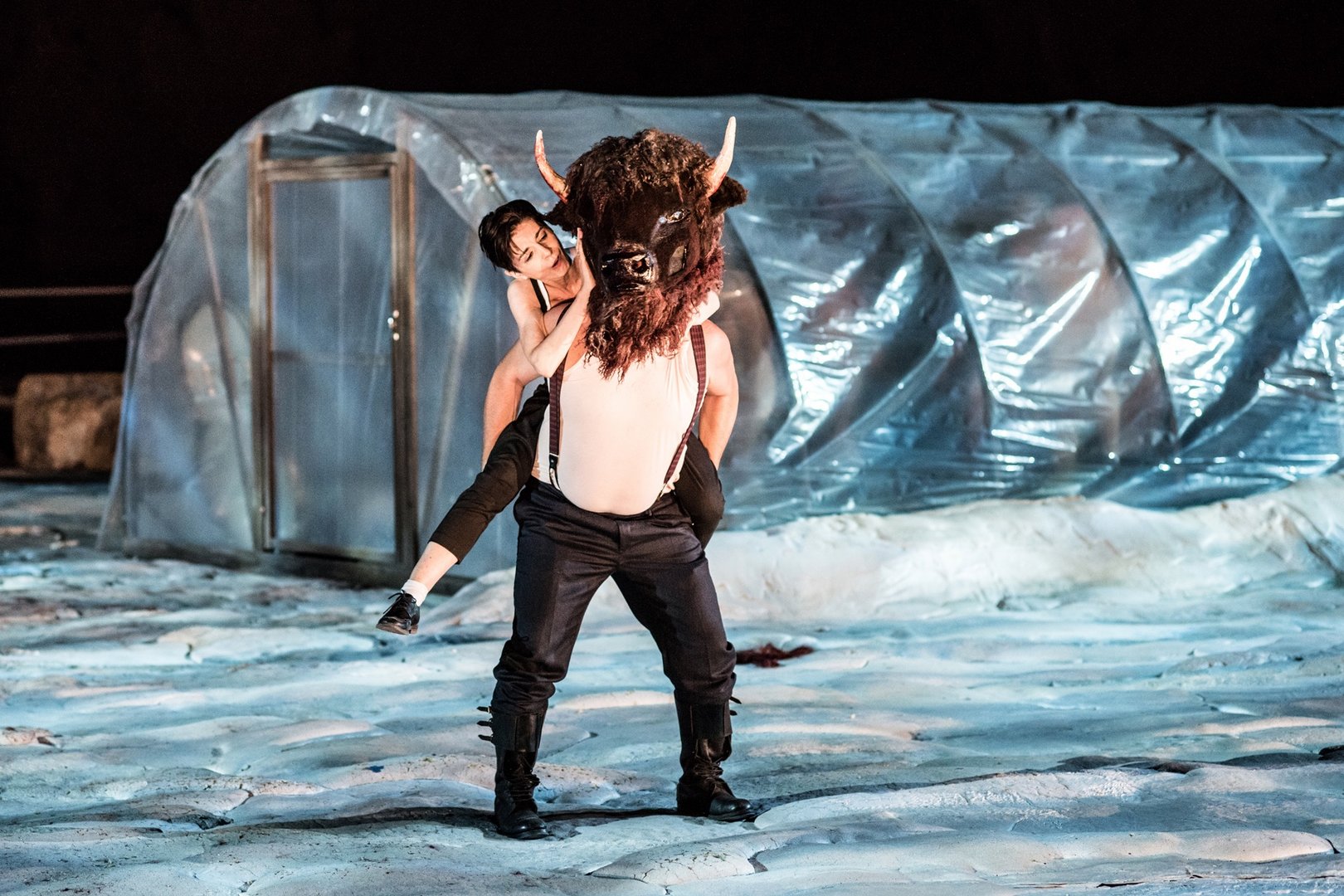 "In this tragedy," explain the organisers, "which was presented around 440 BC and is set during the tenth year of the Trojan War, Ajax, the greatest warrior of the Greek camp, following the death of Achilles, lays claim to the dead hero's armour, but the Greek leaders decide to award it to Odysseus. Deeply offended by this terrible injustice, he takes his sword and goes out into the night to wreak revenge, but Athena makes him go mad, turning his anger into a wild rage which he unleashes onto the flocks of the Greeks, slaughtering them. When he realises what he has done, his dignity cannot bear the humiliation and he commits suicide.
"Ajax," the organisers conclude, "central among Sophocles' surviving tragedies, was written in peaceful times. However, the stage for the Peloponnesian War was already being set. Once an admired warrior on a par with Achilles, Ajax ends up becoming a deadly enemy of the army leaders and a pawn in the hands of gods, unable to grasp the spirit of a newly emerging era. This ancient tragedy does not recount the fall of the hero but his unique, posthumous redemption and glorification."
What a play to bring to a close a month full of high-calibre performances and yet another edition of the International Festival of Ancient Greek Drama!
Ajax by Sophocles
Production by the National Theatre of Greece. Final performance part of the International Festival of Ancient Greek Drama. August 5-6. Curium ancient theatre, Limassol. 9pm. With English overtitles. Tickets at Stephanis stores and on www.soldoutticketbox.com