The July CPI (Consumer Price Index) report was released, and markets rallied hard at the news. Inflation rose by 8.5% in July compared to 9.1% in June, inflation is slowing down, and the FED's drastic rate hikes have been effective. This means no more significant rate hikes, and the FED begins the transition from quantitative tightening to quantitative easing. Smart money knows this and is deploying capital now, waiting for the FED to announce they will stimulate the economy, and as a result, the prices of assets will soar.
This bullish market sentiment is seeing altcoins appreciate rapidly. A new reflection token, Gnox (GNOX), will be entering its price discovery round and in the current market conditions expected to rally explosively at launch. Ethereum (ETH) and Cardano (ADA) whales are targeting this new DeFi (decentralised finance) protocol after missing the presale.
Gnox (GNOX)
Gnox sold out its penultimate presale round and has sold out of its final presale round. Launching in a week's time the momentum is clearly behind this token, and probability dictates it will enjoy an intense launch.
Gnox offers yield farming as a service and is an easy low-touch solution to DeFi earning. Leveraging buy and sell taxes, the protocol builds a treasury fund that is deployed within DeFi to earn on behalf of investors. Each month the generated proceeds are split amongst GNOX holders in stablecoin, and this stratagem has been dubbed 'Hold To Earn' by the developers.
With the treasury fund built to accumulate constantly, Gnox will be delivering greater stablecoin reflections each month, and Ethereum (ETH) and Cardano (ADA) whales are keen to buy at launch before the price of the token skyrockets.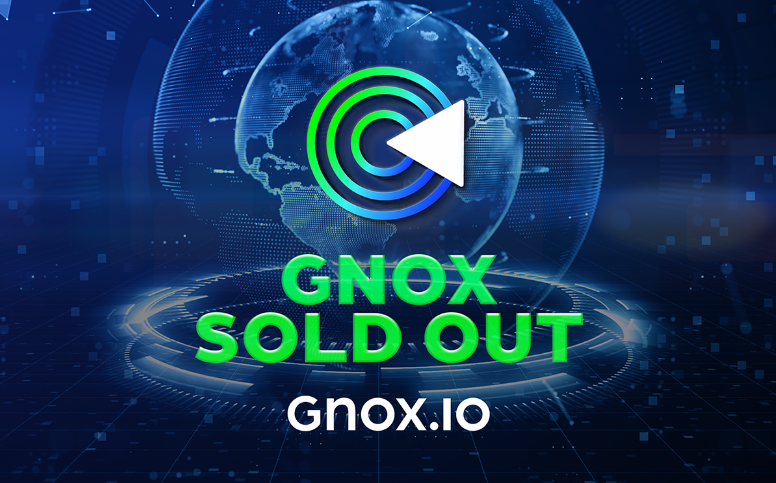 Ethereum (ETH)
Ethereum is the second largest crypto by market cap and dominates the crypto ecosystem currently. The long-awaited Merge grows closer, and whales have been moving ETH from exchanges to cold wallets. They are holding long-term, which is a hugely bullish indicator.
A violent battle between the bears and the bulls took place at $1,700, a critical level of resistance, and the bulls won. ETH trades just below $1,900, and there is no telling how far it will rally in the coming months.
Cardano (ADA)
The Cardano network with its highly logical approach, is experiencing an incredible volume accumulation by crypto whales. With rumours of Cardano being accepted for ISO20022, the ADA token could soon be used to facilitate millions of daily global transfers of value.
ADA trades at $0.54, and many crypto analysts speculate that the current period could be the last opportunity to buy ADA at under $1.
Closing thoughts
Ethereum (ETH) and Cardano (ADA) whales love to generate passive income with their crypto. They are staking native tokens (ETH & ADA) and earning yield by verifying transactions and securing the network. Gnox's low-touch solution to DeFi investment is likely to be highly popular amongst these high net worth individuals who want a convenient income stream.
Find Out More Here:
Join Presale: https://presale.gnox.io/register
Website: https://Gnox.io
Telegram: https://t.me/gnoxfinancial
Discord: https://discord.com/invite/mnWbweQRJB
Twitter: https://twitter.com/gnox_io
---
---
DISCLAIMER – "Views Expressed Disclaimer: Views and opinions expressed are those of the authors and do not reflect the official position of any other author, agency, organization, employer or company, including NEO CYMED PUBLISHING LIMITED, which is the publishing company performing under the name Cyprus-Mail…more
---