Leptos Group has been at the forefront for utilising intelligent urban planning and sustainable strategies based on new and innovative technologies regarding energy, water, waste, and lighting, aiming to reduce carbon emissions. Our aim is to foster more sustainable urban development in the coming years.
"The Leptos Group is a leading organisation with a success history of over 60 years, focusing on land and building development, real estate, including construction, property and facility management, travel and tourism, insurance, healthcare, and education. The Group comprises an international network of sales service in 75 countries and has successfully completed more than 350 different residential developments, hotel resorts, shopping centres, as well as founding an accredited university and operating a state-of-the-art private hospital.
The organisation has an extensive land bank in prime locations in Cyprus and Greece, from luxurious beachfront villas to coastal condominium projects and hilltop properties. Today, the Leptos Group is a leading provider for permanent residency through real estate investments in both Cyprus and Greece."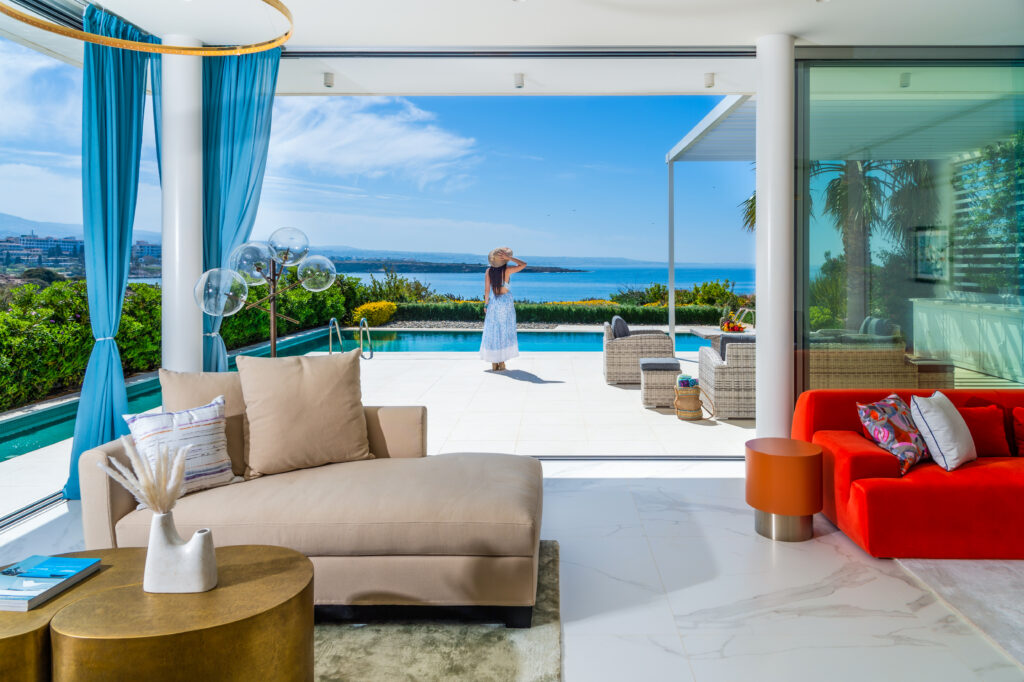 As an individual with a pioneering role, how have you played a key part in bringing about change, and how are these changes enhancing your potential for future growth?
"Over the years we have created a global network through which we promote our sales, services and operations. The establishment of 16 international offices in business hub cities around the world has been one of my main priorities. We currently maintain offices in Russia, UK, UAE, China, Egypt, Jordan, India, Greece, and of course Cyprus.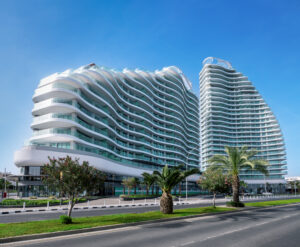 We have also gained growth and greater recognition through our collaborations with international architectural firms and master planners such as Benoy, who successfully designed our iconic Limassol Del Mar, and the landmark project Limassol Blu Marine. Working with a global family of design specialists, committed to delivering world-class solutions for the built environment, has been a very rewarding experience and has set the standards for our future projects."
As a pioneer, you are bringing a unique take to a product or service. Tell us about the new products and services your organisation has introduced that will unlock heightened levels of consumer value.
"One of our biggest upcoming projects, is Neapolis Smart EcoCity in Paphos. This innovative project aims to develop an environmentally sustainable city, that will integrate health and wellness, culture, education, and life-long learning, as well as the latest technological solutions. The project will create a unique work-live-play experience for its thousands of residents and users.
Neapolis will be a "city within a city" that will contribute towards creating a more environmentally sustainable city. Our vision is to develop the most innovative city in the Mediterranean that will set standards of excellence in healthcare, education, research, business parks and planned green Living with an integrated blend of lifestyle retail, entertainment, and culture."
How are your pioneering efforts preparing your company for a future that is more sustainable?
"Leptos Group has been at the forefront for utilising intelligent urban planning and sustainable strategies based on new and innovative technologies regarding energy, water, waste, and lighting, aiming to reduce carbon emissions. Our aim is to foster more sustainable urban development in the coming years.
New projects will be based on eco-friendly and sustainable principles that incorporate "green" technologies and smart solutions. Neapolis Smart EcoCity, for example, will offer parks, green spaces, solar-powered buildings. We hope to also incorporate green living practices, including recycling and use of energy and renewable resources in our existing properties and offices. Becoming more energy efficient and environmentally sensitive will meet the economic, social, and environmental needs of our society in a way that ensures short-, medium-, and above all, long-term prosperity for the city of Paphos, but also the whole of Cyprus."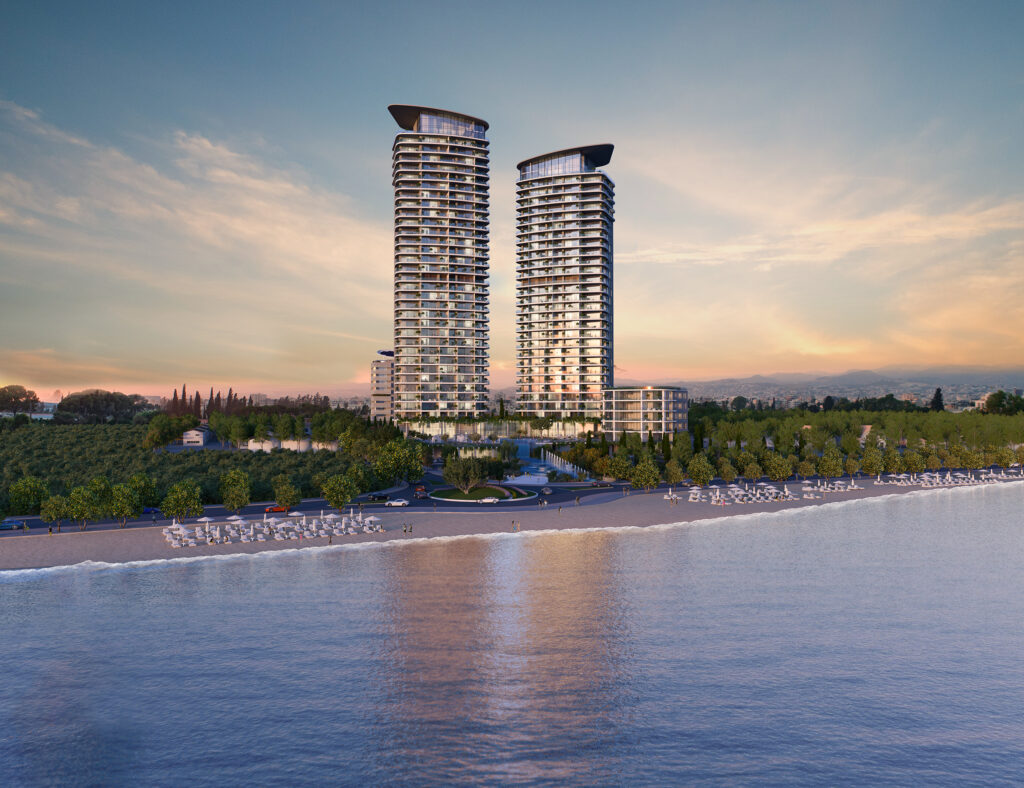 What factors, in your opinion, influence pioneering advantage of organisations?
"Since the founding of the Leptos Group in 1960 by the late Michael Leptos – a true visionary and pioneer, it has earned the reputation as "the leading property developer in Cyprus and the Greek islands." This enviable reputation is built, not only on the exceptional service offered to our satisfied clients, but also the notable luxury properties we have been developing over the last 60 years.
In other words, when our clients dream of owning their own slice of paradise in Cyprus or Greece, they trust our organisation and our services. To achieve this, however, we have adapted our business strategy throughout the years by offering continuous education and training programmes to our employees, to better familiarise themselves with the evolving real estate market. This has proved invaluable beyond Cyprus' borders."