It is time for Cyprus to move from words to action
As we approach winter the global energy crisis is getting worse and worse. It has shifted from a situation requiring urgent attention to one that is becoming systemic and could push the EU into recession, and possibly affect the global economy. This winter is quickly becoming a matter of survival.
Europe's energy market is rapidly descending into chaos. Even Ursula von der Leyen admitted that the EU faces "difficult times that will not end soon". Next year will be even more difficult, as will be the following ones.
We are experiencing rapid negative developments with huge impacts on the energy sector. Russia has stopped exporting natural gas through the Nord Stream 1 pipeline. In addition, US LNG exports may decline as the EU's bailout plan with US natural gas is threatened with domestic backlash due to rising US prices. As winter approaches, competition with Asia for limited LNG supplies is increasing.
The effects on natural gas and electricity prices in Europe are dramatic and long-lasting. And of course on the economy, food, industry, inflation and high interest rates. Already, as soaring energy prices weigh on European aluminum producers, petrochemicals and other heavy industries, many are turning to China to address the supply crisis. Some are considering relocation to other countries, outside Europe.
There are no easy solutions. After years of under-investment as a result of pressure from politicians and climate change advocates, global gas and oil reserves have not been replenished to the point needed to meet growing demand and to cover the drop in exports from Russia due to sanctions. Thus there is constant competition between Europe and Asia to secure their energy needs from these limited quantities as winter approaches. Inevitably this means higher prices.
Europe's response to this worsening situation was left woefully late, with its energy ministers meeting to address these challenges only on Friday September 9. As a result, member states have been implementing their own solutions, that lack cohesion and vary wildly. These include increasing use of coal, lignite and even oil for power generation that threaten EU climate goals.
Energy ministers' council meeting
Europe has found itself reacting to fast-developing situations so far largely out of its control. The Commission rushed out a number of unprecedented measures – normally imposed by countries in a state of war – to be discussed at the extraordinary energy ministers' council. These include a mandatory target for reducing electricity use, recovery of the excessive revenues made by renewables and nuclear energy providers and recycling the money raised to help vulnerable households, liquidity support to energy companies, placing a cap on the excess revenues made by energy firms, a solidarity 'levy' on fossil fuel companies and placing a cap on the price of Russian gas imports.
As expected, it was a difficult discussion. The convener of the meeting, Czech industry minister Josef Sikela, outlined four possible measures that the ministers broadly agreed upon and should be implemented "before the end of the month." These include a cap and a windfall levy on excess revenues made by energy companies, a plan to use less electricity and gas, taxing fossil-fuel company super-profits and temporary liquidity support to struggling companies. But even these are not yet fully agreed and need to be fleshed out. There is nothing concrete yet. The ministers asked the Commission to draft proposals for these for further discussion later this month.
Concerned about a complete gas cutoff, there was no agreement among ministers on placing a cap on the price of Russian gas imports, but they requested the Commission to consider capping "all EU gas imports," not just Russian gas.
EU energy commissioner Kadri Simson was unhappy with this. She rightly pointed-out that "a general price cap could present a security of supply challenge… LNG is a competitive global market… Right now, it is important to replace Russian supply that will be needed during the winter months." But she emphasized that all possible measures are still on the table.
Despite the recognition that it is urgent to find a solution, clearly, there are differences that need to be ironed out. This means that von der Leyen's planned announcement on September 14 on the measures the EU plans to take to address the energy crisis will not be final. There are no firm plans yet, with more meetings needed before these are firmed-up. It is messy. As Bloomberg put it, "battles lie ahead."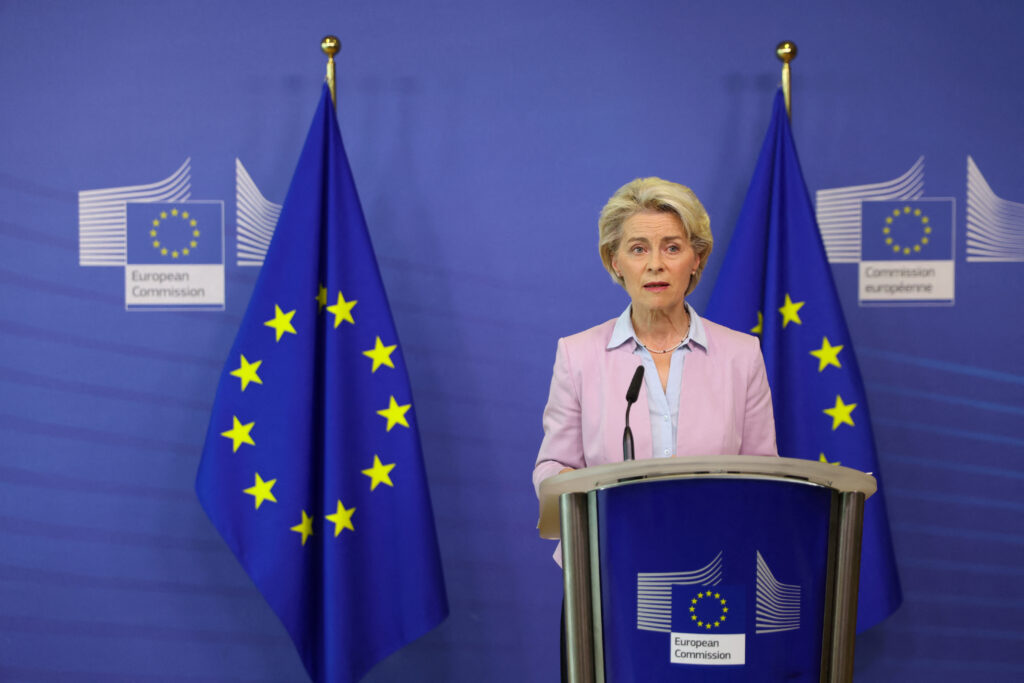 Increasing concerns
The evolving global situation has reached crisis mode, with nothing being certain anymore. Everything is fluid.
Consumers simply cannot afford these prices and many will go into energy poverty, or even refuse to pay their energy bills as is already happening in the UK and Italy. Also, the harsh reality is that most businesses will face significant financial difficulties, requiring bailouts. NATO Secretary General Jens Stoltenberg warned in the FT this week of an increasing risk of social unrest this winter.
With financial markets now bracing for higher interest rates – with implications for borrowers and loan repayments – a deeper economic recession is becoming more likely across the Eurozone – threatening Cyprus as well.
The cost of fighting Europe's worst energy crisis in 50 years is already running into hundreds of billions of euros. In the UK alone, new prime minister Liz Truss pledged this week to spend up to £150billion to curb prices. In Germany, the government unveiled a €65billion support package for households and companies. It is estimated that European governments have so far spent around €280billion to combat the energy crisis, and the bill is expected to exceed €400billion.
Even so, EU member states are likely to face energy shortages, energy rationing and economic recession, straining ties with citizens already struggling with rising food prices and cost of living.
Despite the assurances given by the European Commission, the fact is that the energy crisis is now rapidly becoming systemic, with potential repercussions for the entire EU economy.
With energy problems and high prices expected to be long term, Cyprus urgently needs to implement appropriate and effective solutions. As a minimum, a rapid and massive transition to renewables – to provide more than 50 per cent of electricity by 2030 – upgrading of the electricity grid and electricity storage are now urgent and essential.
Unfortunately, Cyprus is very far behind. Although we have known all this for years, the necessary infrastructure is not in place. We keep talking about it and even though we know the solutions we don't implement them. We must go from words to action – now.
Dr Charles Ellinas is Senior Fellow, Global Energy Center, Atlantic Council