PwC Cyprus this week announced that it has bolstered its environmental, social and governance (ESG) consulting division through the addition of Chris Angelides, who will take an advisory role, assisting clients on their ESG activities and objectives.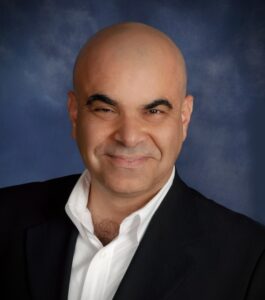 The company explained that with the world undergoing significant changes in areas such as climate, energy, and workforce availability, among others, its clients are now facing increased pressure to consider social and environmental issues. In addition, they also need to consider a strong diversity and inclusion movement, as well as the growing need for transparency.
"Markets are focused not only on profitability, but also on the impact to the world and society," PwC Cyprus said in a statement.
"PwC works to support its clients in the fulfilment of their regulatory obligations in relation to issues concerning the Environment, Society and Corporate Governance (ESG)," the company added.
Moreover, the company said that it also seeking to work with its clients in order to create integrated ESG strategies that will lead to improving their operational efficiency and eventually enhance their organisational value.
"In today's world that journey is often linked to sustainability and the energy transition," PwC Cyprus said.
"Our own ESG strategy includes business optimisation across the value chain, sustainability standards, internal upskilling and education, contribution to the marketplace and the wider society by raising awareness on ESG matters and supporting those companies that want to embark or continue their ESG journey," it added.
The company stated that its specialised team of ESG consultants has now been strengthened by the addition of Chris Angelides, who is an ESG, energy transition and sustainability expert.
Angelides is an Adjunct Professor at the University of Houston, Texas where he has been teaching a course on ESG for industry for the past six years. In addition, Angelides has more than three decades of international, technical and commercial experience in industry across many sectors.
He has held senior leadership roles in strategic planning, operations, non-technical risk integration and ESG and stakeholder management. Angelides will retain a senior position at energy company Shell in the US, while he is also the Honorary Consul of the Republic of Cyprus to Texas.
PwC Cyprus partner and head of the ESG department Constantinos Taliotis welcomed Angelides to the organisation and expressed his confidence that the new partnership will make a significant contribution toward a more sustainable future, both for the firm but also for its Cyprus-based clients.
On his end, Angelides said that "the integration of environmental, social and governance factors into business plans and decision-making can lead to improved business performance and a corporate culture that builds trust and fosters innovation".
"I look forward to contributing to the work of PwC Cyprus in this area," he concluded.